originally published: 10/01/2020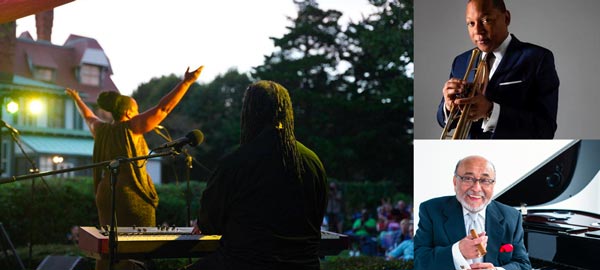 Starting tonight, the Exit Zero Jazz Festival is taking over the historic shore town of Cape May, which is on an island past the end of the Garden State Parkway.
Hence the name "Exit Zero."
We recently spoke with Michael Kline, producer of the Exit Zero Jazz Festival, about the challenges of presenting a large-scale live music festival while faced with the realities of the COVID-19 pandemic, and why, despite everything, he still believes jazz should be experienced live.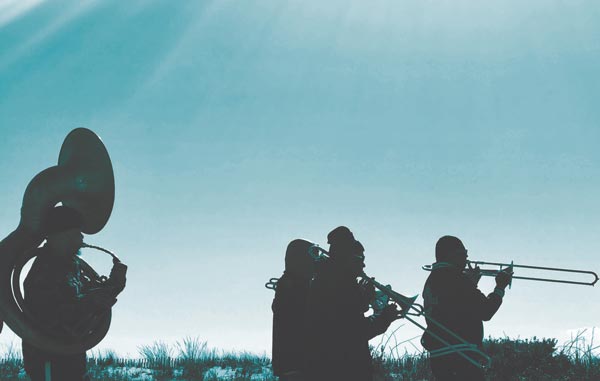 Jersey Arts: This is your 10th year producing the Exit Zero Jazz Festival. I wanted start out talking a little about your background in jazz.
Michael Kline: I started out in the music business back in 1992. My first job in the industry was at the jazz radio station WWOZ in New Orleans, and then moved to a booking agency role for jazz artists Terence Blanchard, Charlie Haden, and others, and then ran my own booking agency up until about 2014. And, in 2014, when the Exit Zero Jazz Festival went to two festivals a year, I finally had to give up my booking agency. And here we are now, celebrating the beginning of our 10th year in 2020. And what a year it is.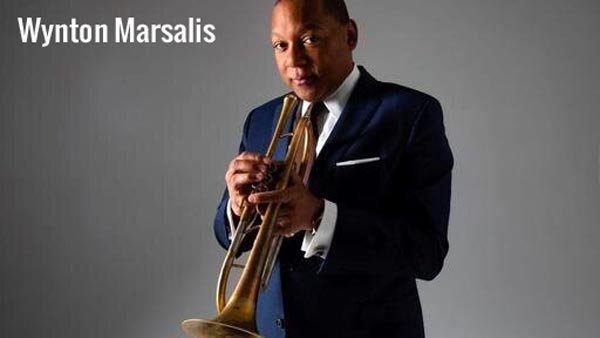 JA: Quite the year. So, how did you become a jazz devotee?
MK: Well, I moved to New Orleans in 1992 and just kind of stumbled on to WWOZ – it's one of the few independent broadcasting radio stations that are left. Its license is actually held by the New Orleans Jazz and Heritage Foundation. So, when I started there, WWOZ was kind of in dire straits. And I just walked in during a pledge drive, volunteered, and got swept up into the station.
That was my door into the whole New Orleans musical culture. I was on the air there until 2003. And, as a result of some of my work with WWOZ, I met Terence Blanchard, a New Orleans native and amazing trumpet player, film score composer – just a world-class musician, out of a long line of world-class musicians. At the time, he was pulling all of the booking work back into his own office, and I took over that job and headed that up starting in 1994. But, like I said, about six or seven years ago, I decided it was time to focus fulltime on producing the jazz festival here in Cape May.
JA: This festival is truly a jazz takeover of Cape May – lots of performances happening in lots of different venues all over town. What's the best way to navigate the festival this weekend?
MK: It's a different festival than any other festival we've ever done. The best way to get the lay of the land is to go to the website. It's exitzerojazzfestival.com. Click on the tabs at the top of the site, and it'll walk you through the line-up and the ticketing. You can download the full schedule directly from the website. The Emlen Physick Estate is our outdoor venue. That's kind of festival central, housing two stages all weekend. And we actually start up tonight with the Jazz at Lincoln Center Orchestra Septet with Wynton Marsalis – their first performance since early March.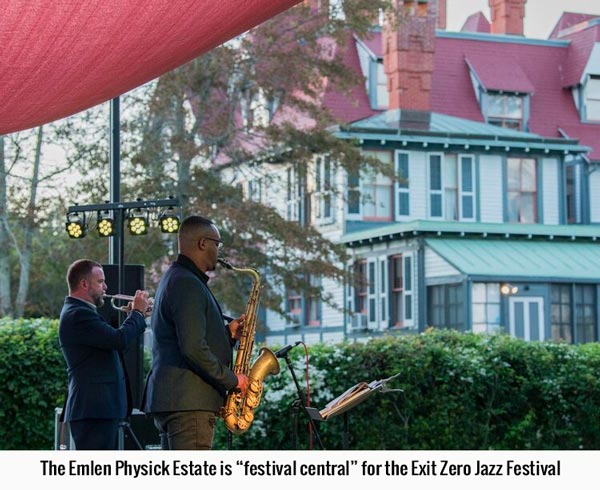 JA: This is your 10th year doing the festival. And it will be a live, in-person music festival – something we haven't had in a while. How were you able to pull this off in the midst of the pandemic?
MK: Well, we had to reimagine the whole thing. And, really, we had to reimagine what our business as producers and promoters was going to be moving forward. Because, when COVID hit, everything was shut down. The music businesses suffered incredibly – musicians, producers, promoters, venues, stage crew, sound guys. COVID changed everything. We had a festival that was scheduled for the third week of April that got canceled. We started producing our first live shows in an outdoor venue in June. There is a group called the Event Safety Alliance, which is a really huge organization of venue owners, sound crew – anybody working in the business is a member. And Event Safety Alliance published an incredible guide and it's the bible that I used to figure out how we were going to be able to move forward and start presenting live music again while keeping everyone involved safe and healthy. I didn't want to just do it online, because I really think that the magic that happens between the audience and the band can't be replaced with streaming.
JA: Does Cape May have a history with jazz, or are you sort of the guy bringing jazz to Cape May?
MK: There has always been jazz in Cape May. I actually worked in the kitchen of a jazz club called The Shire here in Cape May. It was right on the Washington Street Mall. It was a jazz club that presented music seven nights a week. It was owned by Wayne Piersanti, a retired Philly cop. Working in that kitchen was a real lesson for me in jazz. And I also learned how to do a little Northern Italian cooking.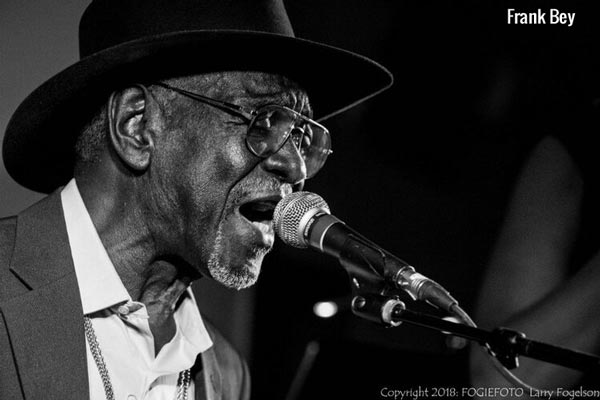 JA: Let's talk about the line-up. There's just so much happening this weekend. What are some of the highlights?
MK: I never play favorites, but some highlights of this festival, for me, are legendary Latin jazz pianist Eddie Palmieri, who lives in Hackensack, New Jersey, and Orrin Evans and his quintet. He's a regular pianist in The Bad Plus, and just does so much on his own. Incredible songwriter, composer, band leader, musician. Also, Ralph Peterson, from Pleasantville, New Jersey; Tim Warfield; Duane Eubanks; and the High & Mighty Brass Band.
And I think what really sticks out for me in this festival is our tribute to Frank Bey. We lost him a few months ago. Frank was just an amazing blues man and was a fixture on the Philadelphia music scene, the South Jersey music scene, all over. Frank just carried the banner of blues and soul, and has always been the real deal. His band will be here, and we'll have some special guest vocalists who will be coming in to perform and to close out the festival on Sunday night. I'm really looking forward to that and I think our audience is too.
JA: It's only been this past month that big events have been happening in real life again. We've all been cooped up for about half a year, and it's so interesting to see how events like this are being done.
MK: Yeah, people are starting to stick their toes in. It's really all coming from small, independent promoters. Chris's Jazz, up in Philadelphia – they're starting live performances again. It's reduced capacity inside, but people are getting back up on that stage, which is amazing to me. It's all going to come from the clubs and the independent promoters. And we all understand that the big guys are kind of watching what we're doing. Because they aren't ready to take the leap and they want to see how we're going to pull it off. We realize that all eyes are on us. We're constantly going over and refining everything, making sure everyone involved is as safe as possible.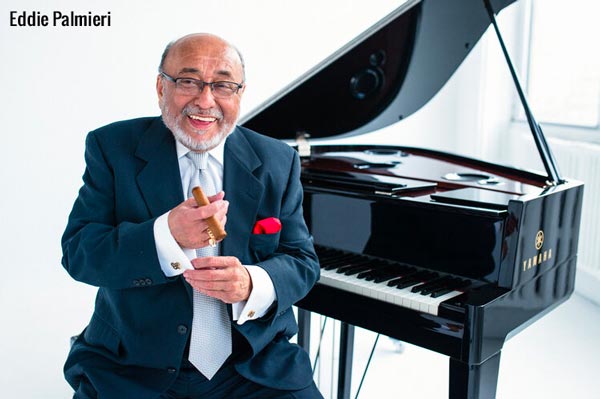 JA: For music lovers who are itching to come out and see some live music, but might feel a little anxious about going to a jazz festival in real life, what can they expect?
MK: Well, they shouldn't think of it as just buying a ticket to a show. They're really buying square footage. You get 36 square feet, outlined in white chalk. Within that space, they can take off their masks and they can set it up however they like. But anytime they step out of that space, the masks go back on. When they come to any of the venues, their temperatures get taken and they get walked to their space by festival volunteers. If everyone follows the guidelines, it'll be a great experience for everyone.
JA: You were talking earlier about how it was important to you that the Exit Zero Jazz Festival be live, in person. Why is it important for jazz to be live?
MK: Jazz comes from a place deep, deep in our souls. It is music that was originated here, by Black Americans, and, to me, more than any other music, it just has the capacity to convey emotion, and to convey the colors in everyone's soul. And the interplay between musicians, and the interaction between people in the audience receiving what the band is giving out to them, is just an elevated experience. And it really is reaffirming. It reaffirms our humanity, I think. I don't want to get too far out there, but to me, I get that kind of elevation every time I hear a live performance. And I just have incredible respect for musicians who can communicate on that level. It's a level of dialogue that is so needed right now, when we seem to not be listening to one another at all. I think music has always been a bridge to bring people together.