originally published: 10/01/2020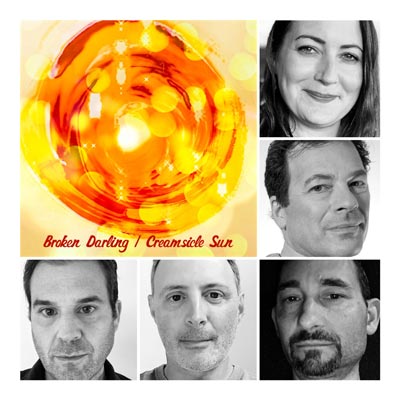 Mark Bodino has been a veteran of the Central Jersey music scene for many years. I remember writing about him during Makin Waves' first run in the Courier News, which means it had to be before 2005. Six years later, he formed Broken Darling, a harmonic female-fronted folk-rock outfit whose dreamy new anthemic single, "Creamsicle Sun," is the Makin Waves Song of the Week.
As the Makin Waves Song of the Week, "Creamsicle Sun" also can be heard 5 and 11 a.m., 5 p.m. and midnight through next Thursday at ThePenguinRocks.com and 6:45 p.m. on Friday and Monday on its "Radio Jersey" show. Check it out:
Produced by the great Jersey singer-songwriter Bruce Tunkel, "Creamsicle Sun" follows two Broken Darling LPs and three EPs, including the "Sweet Dreamer" LP released earlier this year.
On behalf of lead singer Julie Bourgeois, lead guitarist George Mandala, bassist Ron Rossnick, drummer-percussionist Jason Nagelberg, Mark, the band's rhythm guitarist and keyboardist, shared the inspiration for his "House of the Rising Sun"-spiced, Joni Mitchell-like song.
"I was seeing a client who presented a poem called 'Creamsicle Sun' about disillusionment, abandonment and loss," he said. "I immediately said to him, 'That's a great song title,' as he encouraged me to write it. The song title and writing content prompted a lot of imagery, which typically translates to music for me. It elicited a memory of a time when kids in the neighborhood would wait late in the day by this tree in my front yard, now gone, for the ice cream truck. Through the song, I wanted to represent an image of the sun from the perspective of a child: pure, surreal, magic, absolute and constant. I was trying to transmit something to myself and those kids waiting by the tree; still there and anticipating the sound of that ice cream truck."
Broken Darling are planning to produce a live studio recording of new material because of the current pandemic state of performances is limited. 
In the meantime, enjoy these latest videos by them: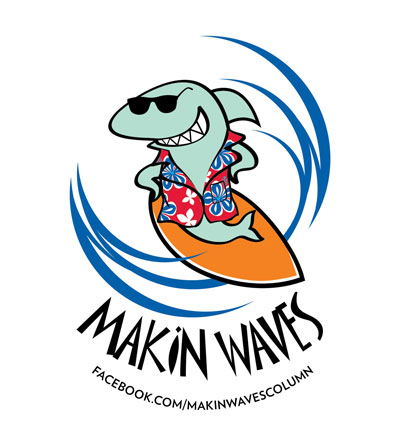 Bob Makin is a reporter for USA TODAY NETWORK and the former managing editor of The Aquarian Weekly, which launched this column in 1988. Contact him via email and like Makin Waves on Facebook.