originally published: 10/01/2020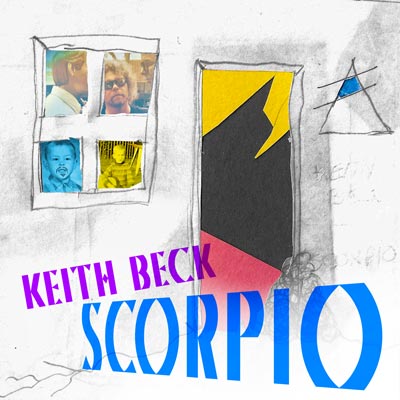 For the second time in as many weeks, I'm reviewing an album written, performed, record and produced by a single artist: New Brunswick-based Keith Beck's latest LP, "Scorpio." The 12-song collection is Keith's sixth album since 2004 on Central Jersey-based Lump'N'Loaf Records, but first without his band, Zingman Bird. Given the diversity of music styles and layers of 24 tracks, especially the harmonies and drums, it's hard at time to believe "Scorpio" is all one guy recording in his house.
A spirit, garagedelic, "Roadhouse Blues"-inspired version of Stevie Wonder's "Higher Ground" opens the album and is one of three covers. They also include "The Sun Ain't Gonna Shine Anymore," which originally was written as Franki Valli's solo debut but was a bigger hit for The Walker Brothers. Keith's one-man take turns the '60s smash into '70s Beach Boys Laurel Canyon folk rock. 
And then there's "What's Going On," a valiant stab at one of the greatest soul songs. While Keith is no Marvin Gaye, but he doesn't stumble in mighty big shoes. His use of percussion and falsetto backup vocal are to be commended, as should a psychedelic wash of guitar that takes the classic in an inspiring direction. 
The other nine tracks are original, the first of which is "Me and You (Hey Bye Bye)," a clever break-up song that sounds like a young Neil Young in Buffalo Springfield. With a track list that boasts many stylistic twists and turns, "Scorpio" continues with the noisy rocker "White Bouquet" and then "No Heartaches," an effective and effectual Lou Reed-like lament of lost love numbed by pain. I love the line "can't learn from my heroes because my heroes are gone." 
Keith then relies on attitude with "Wallet, Keys, Phone," a funny punk-rock indictment of cell phone addiction, and "Fuck Ups," a bittersweet pop tune that's as clever as it is crude.
The single "Without My Baby" follows with its indie-rock inversion of bubble-gum pop. Then the edgy but soulful "Lord, Have Mercy," which sounds like a mashup between Lou Reed and Al Green, is as hopeful as it is reluctant.
Inspired by Bob Dylan, the pretty acoustic title track offers a liullaby of balladry, but, not surprising, the adventurous artist concludes the LP with his popular holiday single, "Santa Clause, Where Are You (Don't You Leave Me Out!)." The fun, silly "Rocky Horror"-inspired reflection on the season of greed (where once was good will) would make a great Tim Burton-like video release on Black Friday as Keith's version of "The Nightmare Before Christmas." If he can pull off an impressive 24-track home recording all my himself, anything is possible, especially with the support of a great abel like Lump'N'Loaf.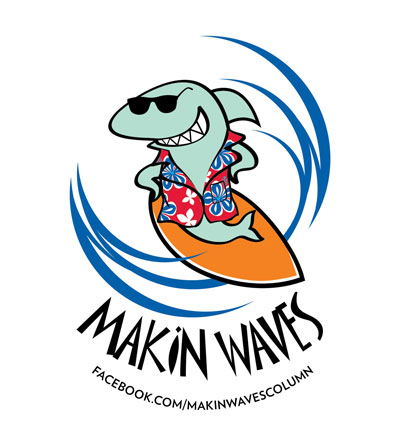 Bob Makin is a reporter for USA TODAY NETWORK and the former managing editor of The Aquarian Weekly, which launched this column in 1988. Contact him via email and like Makin Waves on Facebook.