By Al Nigrin
originally published: 09/30/2020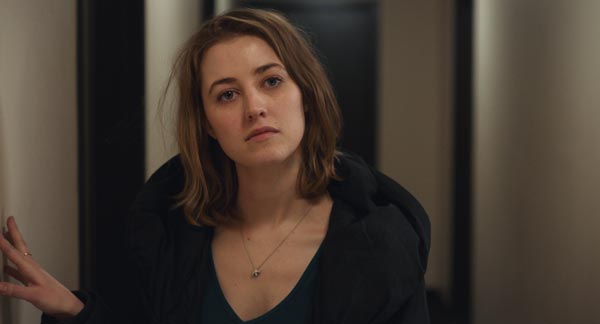 Here is my interview with Thin Walls Director Nick Canellakis:
Nigrin:  Your charming romantic comedy Thin Walls focuses on an aspiring novelist who moves in next door to a cello player who likes to play at all hours of the day. Please tell us more about why you decided to make this film?
Canellakis: As a life-long cellist who's practiced many, many hours of the day alone in an apartment, the inspiration for my film comes from what any musician who's ever lived in a city has experienced at some point in his or her life; bad neighbor complaints. But I decided it would be therapeutic for me to tell the story from the perspective of the person on the other side of the wall. I think of my film in many ways as a satire, taking this fairly common occurrence to the extreme. And from there, the story became about how far one needs to go for their own art.
Nigrin:  The female lead Ella Rae Peck is really terrific. Please tell us more about her and how she ended up acting in your film?
Canellakis: Ella is one of the best actors I know. We met five years in an acting class taught by the venerated acting coach Allen Savage, and become very close friends and collaborators. She was also pivotal in the writing process. We workshopped probably fifty different drafts over the course of many months, and also just had a lot of fun working together on this.
---
The article continues after this ad
---
---
Nigrin:   You play one of the leads as well. Was it hard to be directing yourself?
Canellakis: It is very hard, of course!  But Ella and I had rehearsed so many times that our acting rapport felt solid, which freed us up to be spontaneous while shooting. We had a very tight and intimate crew where everyone wore many hats. I think the chaos behind the camera fueled us in some way.
Nigrin:  It really looks like you play the cello? Where did you learn how to play?
Canellakis: My primary profession is being a concertizing cellist, and have played since I was seven years old! Every moment of cello playing that you see or hear onscreen is real, live playing. Nothing was dubbed over. This was very important to me, as I feel that there's been a lack of realistic portrayals of classical music on film. And the musical choices and sound design is very integral to the story as well.
Nigrin:   Are there any memorable stories while you made this film or any other info about your film you would like to relay to our readers?
Canellakis: We were lucky to be given access to two adjacent unrented apartments in a New York City high-rise, but only for exactly one weekend. It was like a marathon race to shoot everything in that span of time, working sometimes up to 18 or 20 hours straight. But I had a tiny but wonderful crew who had a lot of experience not only in film but also in shooting classical musicians, including DP Zac James Nicholson, Producer and Co-Director Tristan Cook, and AC Jonah Zorn Koplin. I'm so grateful to everyone for making this film happen.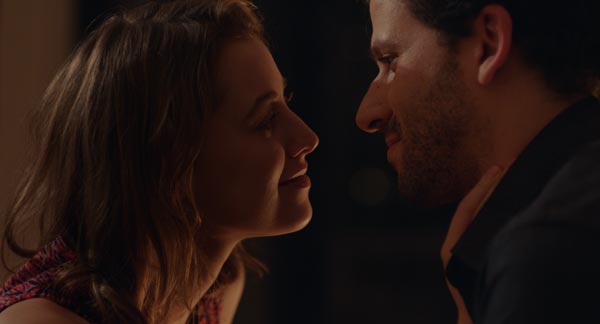 Thin Walls is part of the New Jersey Film Festival Super Shorts II Program. Here is more info on this screening:
thunder.struck – Tory Delahunt (New York, New York) A young woman has one more thing she must get -- and do -- before leaving her home, and her abusive partner, forever. 2019; 5 min.
NIUNIU-Xi Wang (San Francisco, California) Mina tries to fit in with people around her but she finds that it is hard to connect. Then she finds a snail Niuniu, who unexpectedly become her best friend. And develop a special friendship. Mina and Niuniu live in their own world. 2019; 6 min.
Ghost of a Chance – Manes Duerr (Vienna, Austria) Ghost of a Chance is a snapshot into the relationship of a young working class American couple. Two individuals bonded together through the expectance of a newborn baby, yet with different priorities - racing through their lives, we question whether one man's childhood dream is more important than three people's reality. 2019; 10 min.
My Dinner with Werne r– Maverick Moore (Robinson, Texas) Based on real events, real people, and real things they actually said, My Dinner With Werner is a wildly bizarre and wacky farce about a 1987 dinner date with a murder plot as the main dish. 2020; 18 min.
Thin Walls – Nick Canellakis (New York, New York) An aspiring novelist moves into a new apartment, only to find her next-door neighbor is an obsessive cellist who practices all day long. How far is one willing to go for their art? 2019; 19 min.
How to Say I Love You at Night – Andree Ljutica (New York, New York) A single take film exploring notions of male-on-male intimacy, sexuality and violence through one romantic encounter gone awry between a drugged up Benny and an emotionally disturbed, Paul. 2019 17 min.
Saturday-October 3 - $12=General

Films will be available on VOD (Video On Demand) for 24 hours on their show date.

To buy tickets for this screening go here:

https://watch.eventive.org/newjerseyfilmfestival2020/play/5f148cd54120b10062678c96/5f122af226da8a00853d1f02

Information: (848) 932-8482; www.njfilmfest.com

https://watch.eventive.org/newjerseyfilmfestival2020

https://newjerseyfilmfestival2020.eventive.org/schedule