originally published: 09/24/2020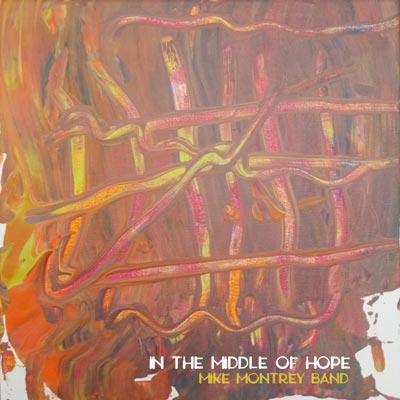 Mike Montrey Band's new six-song EP, "In the Middle of Hope," features a cover drawn by Mike's young son, Jack. The band will live stream a record release party on Sept. 26 from The Saint in Asbury Park. ARTWORK BY JACK MONTREY
In my opinion, two of the most unsung heroes of rock 'n' roll are Gram Parsons & Emmylou Harris, both of whom should be a lot larger than life than they are. That's why it warms my musical heart to hear Mike Montrey and his sweetheart of the rodeo, Jen Augustine, sing duets because their soulful, pretty, bittersweet harmonies remind me so much of Gram & Emmylou. 
Mike Montrey Band's new EP, "In the Middle of the Hope," has several heart-warming, spine-rattling, and bone-chilling duets among its impressive six songs. They include "New Mexico," one of the record's standouts that would make a Flying Burritos Brother fan cry in their beer. There's also the emotionally rich "Victoria," the EP's latest single, which Mike penned for his musically inspiring Mom, who was taken from him way too soon. 
Equally impressive is the EP's haunting, rousing, soulful first single, "Spirit of Youth," which, like "Victoria," was a Makin Waves Song of the Week, but is destined to be one of the best Jersey songs of the year. I love the way Jack Stanton makes his pedal steel talk alongside Mike & Jen's stirring vocals.  
"In the Middle of Hope" also features:



The roots-rockin' Johnny and June Carter Cash-like "Tell Me You Love," which is a suicidal sequel to "Jackson" featuring an amazing dual solo between Jack and Mike, the harmonics of which sound like a fiddle




"Ready to Fall,"  funky country-fried doo-wop pop that sounds like a cross between The Jackson 5 and the Burritos 




"Statues and Saints," a beautiful closing ballad that questions organized religion but offers hope in believing in one's self and the strength of genuine community. 



In addition to Jen and Mike's inspiring singing and his strong songwriting, what makes "In the Middle of Hope" awesome is Jack's pedal steel playing, which is so reminiscent of Poco's Rusty Young and the Burrito Brothers "Sneaky" Pete Kleinow because of its rich, soulful voicing, like their pioneering of country rock. Firing on all cylinders is the rest of MMB: drummer Andy Meyer, organist-pianist Phil Silverberg (who also happens to be the band's videographer and photographer), and bassist Anthony Duca, who has been playing with Mike since their '90s jam-band days in Water. Their country-soul permeates Mike's lyrics with a sense of hope that inspired the title and surely will inspire listeners. Yet, the songs were written pre-pandemic by the prolific, and, dare I say prophetic Mike Montrey.
During the pandemic, Mike Montrey Band, not only have been inspiringly hopeful but also very active, playing Curbside Concerts on demand. You can hit them up for that at booking@mikemontrey.com, and also enjoy them during a record release party on Sept. 26 that will be livestreamed at 5 p.m. from The Saint in Asbury Park to facebook.com/mikemontreyband. Earlier that day, Mike will play AP's Porchfest, details for which are at apporchfest.org/map-and-schedule/.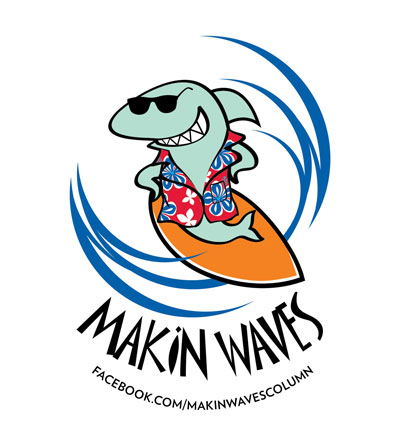 Bob Makin is a reporter for MyCentralJersey.com and the former managing editor of The Aquarian Weekly, which launched this column in 1988. Contact him via email and like Makin Waves on Facebook.