originally published: 09/22/2020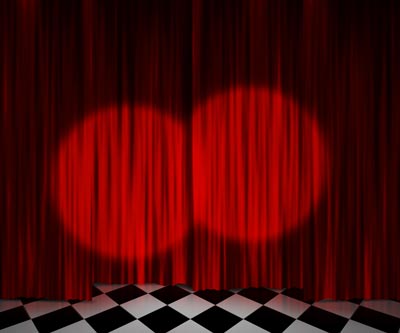 While the pandemic shut down theaters, companies throughout the Garden State have been presenting online play readings and productions and in front of limited audiences in recent months.  Here's a look at some shows from theatre companies throughout the state. 
Given Circumstance: New Plays In The Virtual World - Mile Square Theatre has commissioned seven new plays written specifically for the Zoom format. The four-part series began September 18, and runs every weekend through October 11. 
October 2 brings plays by Audley Puglisi and Cary Gitter; and the series commences the weekend of October 9 with work by Dustin Chinn and Chris O'Connor. Directors and casts of these other six plays will be announced at a later date.
Mile Square Theatre Artistic Director Chris O'Connor says, "The term 'given circumstance' is a theatrical term used by practitioners to describe the circumstances defined by the playwright, which frames the play. We thought the term was apt to describe the circumstances that are defining theatre in the time of COVID. 
"A monumental circumstance these days is that we now live in a digital world, chiefly defined by Zoom calls. All of these commissions have asked the playwrights to set their plays on the Zoom platform as a central 'given circumstance.' We are thrilled to have this impressive lineup of writers and theatre collaborators."
---
The article continues after this ad
---
---
Tickets are $15-$20, available at: www.milesquaretheatre.org.  Once purchased, audience members will be emailed a link through which the stream may be accessed.
---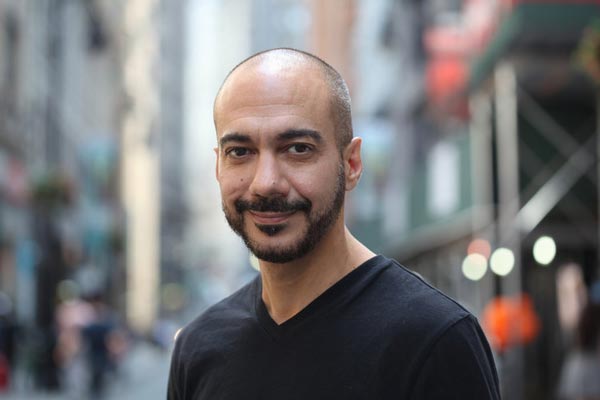 Centenary Stage Company's Fringe Festival kicks off October 8 through October 11 with Rent Control. Written & Performed by Evan Zes, an actor/writer born and raised in the Bay Area, who portrays some 30 different characters in this wild-but TRUE one-man-play that recounts a period in his life as he struggled to survive, live and pursue his acting career in New York City. When Evan falls backwards into one of the few remaining rent-controlled apartments in NYC, he finds a way to make money and pursue his dream, turning the apartment into a lucrative Airbnb scheme - that is until his moneymaking scheme backfires threatening to ruin his life. This cautionary tale has had audiences howling with laughter and at the same time on the edge of their seats. Critics have called it "...cheerfully profane," a "...surprise thriller" and "...dangerously hilarious."
This limited engagement will be presented in the Sitnik Theatre of the Lackland Performing Arts Center on the campus of Centenary University at 715 Grand Avenue in Hackettstown, NJ. Performance dates and times are Thursday, October 8 at 7:30 pm; Friday October 9 at 8:00 pm; Saturday, October 10 at 8:00 pm and Sunday, October 11 at 2:00 pm. Tickets range from $22.50 to $27.50 for adults with discounts available for seniors, students, and children under 12. To purchase tickets of for more information visit centenarystageco.org or call the box office at (908) 979 – 0900.
Rent Control is a cautionary tale of greed and redemption and features the use of some strong adult language and themes. Audience discretion is advised.
---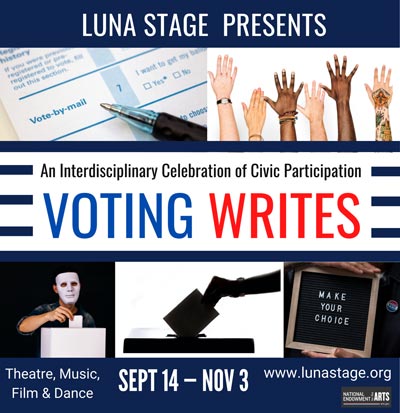 The Voting Writes Project - Luna Stage is currently presenting their ambitious, two-month-long Voting Writes Project, a series of interdisciplinary performance events celebrating civic participation. This multimedia experience celebrates democratic participation in advance of the November 2020 election. 
 Now through November, Luna Stage will share a wide variety of programming: an original concept album, plays, short films, live solo shows, a virtual dance party, and fireside chats. These events aim to engage and galvanize voters through many platforms, using art to inspire civic action.
 "We're telling stories of single women losing the right to vote in New Jersey in 1807, of the Masked Election during the pandemic of 1918, of voter suppression in the past three months, and of the challenges and glories of vote-by-mail," says Artistic Director Ari Laura Kreith. "At this pivotal moment in our country's history, we are honored to collaborate with so many extraordinary artists and activists to highlight the importance of voting and the power of democracy."
 The original 9-song cycle concept album Songs of Suffrage will serve as the musical soundtrack to Voting Writes. Modeled after Woody Guthrie's Dust Bowl Ballads, these songs share short history lessons about voting rights and repression alongside songwriter Jim Knable's personal exploration of his own relationship with voting. Luna showcases a new track each Tuesday leading up to the election, and the entire album will be available for streaming and downloading in October.
In October, Luna Stage will produce two solo works as part of Voting Writes. Running October 2-4, Speak On It by Cheryl L. West tells the story of American voting activist, community organizer, civil rights leader, and women's rights pioneer Fannie Lou Hamer. This solo show with music showcases Ami Brabson as Fannie Lou Hamer, interweaving autobiographical story, song, and documentary text. This work will be performed live and in-person with social distancing. Next, from October 16-18, Luna will present Rajesh Bose's When They Go Low, developed through Luna's Voices Across America solo works program. Bose's piece examines race in America and asks, "How exactly do we go high?" Bose's performances will feature post-show conversations facilitated by Emmy-nominated producer Riaz Patel, who creates and facilitates perspective-shifting experiences that inspire real-world change.
 Other ongoing events include Fireside Chats featuring writer and performer Will Nolan as Leola, hosting in-depth discussions about the upcoming election, voter suppression, Black Lives Matter, and easy chili recipes with roadkill.  
The Voting Writes Project is supported in part by The National Endowment for the Arts and is created in partnership with The Andrew Goodman Foundation, a nationwide philanthropic group dedicated to promoting voting rights and encouraging civic participation.
---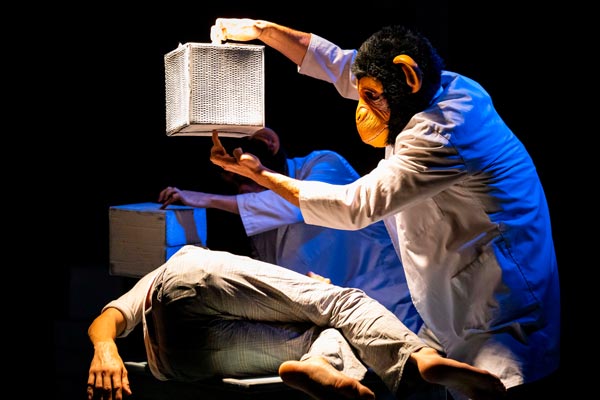 Voices International Theatre Festival - Jersey City Theater Center presents the 2nd annual Voices International Theatre Festival from Friday October 16 to Sunday October 25, a unique hybrid of virtual and live events featuring the work of 21 groundbreaking theatre companies from Europe, Eastern Europe, South Asia, Asia, the Middle East, Africa and NY-NJ.  The festival's opening ceremony on Sunday October 18 is a specially designed, socially distanced live-assembly gathering in Liberty State Park in Jersey City, combining both live and virtual elements, including classes during the afternoon and a performance-ceremony broadcast live at 6:00pm EST.
The 2020 Voices International Theatre Festival showcases daring and thematically provocative multi-disciplinary work that has been curated to offer festival-goers a deeply stimulating cross-section of ethnic, racial, gender and political perspectives.  Among the notable companies and artists participating are the internationally acclaimed Belarus Free Theater; Palesa Mazamisa from South Africa; Ranan from India; Roman Viktyuk Theatre from Russia; RAAAM Theater Group of Estonia; Manuel Vignoulle from France; Matara from Israel; New York-based Sidra Bell Dance; Los Escultores del Aire from Spain, and Haeboma from South Korea.  
"Many of the artists and groups we are inviting are acclaimed in their home countries as well as internationally," says Olga Levina, the artistic director of the Jersey City Theater Center.  "Their work is a direct response to the state of our world and the need for greater equity and unity.  Their stories are eloquent, forceful and often surprising, and their messages and testimony are riveting and shattering.  They deserve as wide an audience as we can give them."
Several of the companies chosen would not otherwise be able to travel to the United States, for a variety of reasons.  Because their performances will be staged and livestreamed from their home-base theatres, the companies will share not just the perspectives and rich performative content of their most mature work, but also the context in which they create their work.
"We are very interested in sparking a far-reaching conversation with this festival," adds Levina.  "Of course the voices of the different groups will interact and combine with one another, but it is crucial for the participants to enter a conversation with the host city and the diverse local audience we nurture at JCTC.  That is why our partnerships with the City of Jersey City, and with organizations throughout New Jersey, and even on-the-ground neighborhood groups and individual artists are so important.  We want the conversations of 2020 Voices to be uniquely inclusive, local and global."
---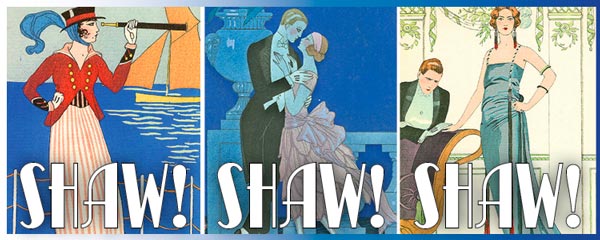 The Shakespeare Theatre of New Jersey Presents Shaw! Shaw! Shaw! - Due to the resounding success of its Back Yard Stage debut this summer, The Shakespeare Theatre of New Jersey (STNJ) will present a new, outdoor, live performance offering this fall.  Artistic Director, Bonnie J. Monte, has selected three one-act comedies by George Bernard Show to fashion a 90-minute production entitled Shaw! Shaw! Shaw!  The production will feature the Theatre's non-Equity Shrewd Mechanicals company, and will be directed by Ms. Monte.  The production runs October 14 – 25, Wednesday through Sunday, with all performances at 7:00pm, plus Sunday matinees at 4:00pm. 
"Our audience was so enthusiastic about our Crazy Love! performances in August, and we were thrilled to hear that they wanted more!" said Ms. Monte.  "They were very vocal about their desire for more classic theatre!  I've always thought of Shaw as a kind of 'indoors-y' playwright, but unusual times call for unusual decisions, and I'm sure Mr. Shaw will do just fine in the night air.  These three delightful comedies, which are not often produced, will be sure to please."
The nine members of the Shrewd Mechanicals company are Jeffrey Marc Alkins, Dino Curia, Christian Frost, Ellie Gossage, Isaac Hickox-Young, Skye Pagon, Emily Walton, Billie Wyatt and Katja Yacker.  For Shaw! Shaw! Shaw!, STNJ will be expanding seating capacity and adding some new lighting and sound features.
The Back Yard Stage venue, a new performance space that the company created to accommodate the COVID-19 safety requirements, is located at their Kean Theatre Factory in Florham Park, New Jersey.