By Gary Wien
originally published: 09/22/2020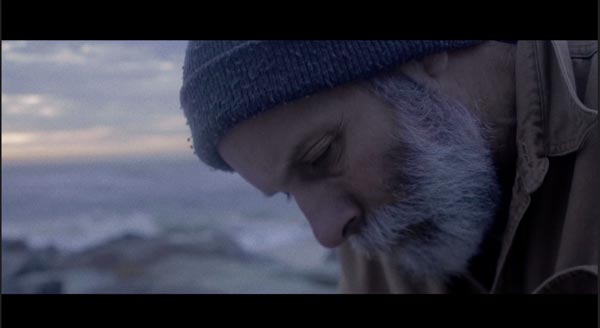 Super Storm Sandy was an experience that few who lived through it will ever forget.  Filmmaker Derek J. Pastuszek captures the lonely, dreary aftermath of the storm and the hope for rebirth afterwards in his short film The Islander.  It will be screened during the New Jersey Film Festival on October 4th along with three other shorts (Ashes to Ashes, The Hustle Is Real, and Karaoke League).  The year the festival is virtual, which lets you purchase and rent films from anywhere.  Films are available for 24 hours.
The film was shot completely on Long Beach Island. It follows a man seemingly alone in a shore town following the storm as he wanders around, scavenging and restoring various items that have washed up from the sea.  One such item is a doll, which he fixes up and attempts to bring back to its owner.  
Pastuszek and Nicholas Bupp (the cinematographer who also co-wrote the film) were students on winter break from the American Film Institute Conservatory in Los Angeles when they traveled to New Jersey to shoot the film. Pastuszek describes the AFI program as very rigorous and structured.  The Islander was created in response.
At AFI they made four short films over the course of two years.  "At every stage, the Conservatory treated it like a studio would," said Pastuszek.  "They wanted to see every draft of the script.  Then have a meeting after each draft was written to talk about if the story was as strong as it could be and see if the director had a plan to make it happen.  They were so on top of us and so structured that we decided we were going to go and make a film that would be the anthesis of that process."
The two created an outline for the story and a premise: a lonely person who lived on an island would find a doll and the film would show the emotional connection of going from isolation to having something to care for.  Together, along with the actor Jeff Swisher, the plan was to go across the island with a camera and harvest as many moments as they could. The end result is a beautiful short film that resembles something between a piece of poetry and a dream - complete with wonderful scenes of nature.
---
The article continues after this ad
---
---
"It was not meticulously storyboarded; in fact, it was very much the opposite," explained the filmmaker.  "Nick and I were in the AFI program at the time and we didn't want to squeeze the life out of the footage and overly plan stuff.  It was a reaction to what we were going through in film school.  It was extremely loose - almost every moment had us wondering, 'What are we doing?'"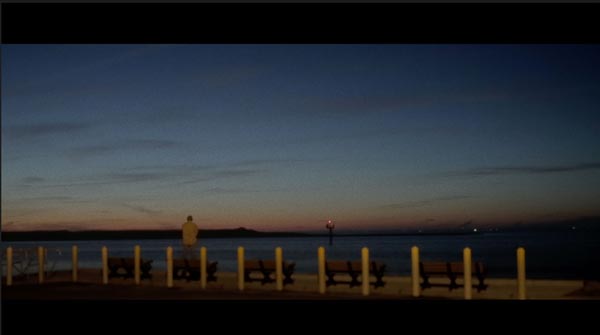 The shooting took place over two and a half long days.  Derek and Nick were both sick and suffered from lack of sleep. Traveling across country made the situation even worse for them.
"It was kind of a fever dream in making this movie," he continued.  "I think what helped us find these moments was that even though we didn't have a script, a shot list, or a story board, we all knew that the story we were telling was about someone who's finding a connection with something, and finding meaning when there is none.  And, as long as the three of us (Derek, Nick, and Jeff) agreed on that, we knew our instincts for what made for good shots, good moments, and good scenes would be able to get that together and have a barometer for the footage."
And there was the personal connection for Derek.  The film was shot at a shore home in Beach Haven that was previously owned by his family.  It was more than just a summer place, it was sometimes a headquarters for his extended family (his family and the families of his dad's brothers).  Important events such as his grandparents' 50th wedding anniversary would take place there, and close cousins bought a house on the same block. Derek's family parted ways with the house largely because of what happened with Sandy.  The storm and its aftermath hit too close to their physical home.
"So what got folded into the process of making this movie was me saying goodbye to all of those childhood memories," said Pastuszek.  "I rode my bike to the same bench that's in the film and used to fish off of the dock.  The film became a love letter over time, which was cool.  I was happy to be able to do that.  That's always the goal of somebody in my position - to find those things that have your whole heart behind them because it can be pretty rare out here."
In the end, The Islander was essentially created in the editing room where they took all of the improvisationally shot footage and turned it into something that looks intentional.  Some of the key moments in the film were noticed while the shooting took place, but Derek credits film editor Yuri Chernykh with being able to translate the instinctual narrative and finding moments they didn't anticipate to flesh out the story.
"When we were looking at the footage at the beginning of the editing process, there were two paths we considered," recalled Pastuszek.  "We could either go the hyper real way, setting up the film in Beach Haven, New Jersey and you're following around an actual person in 2014.  Or we could put it in a sort of mythical place to make it feel more universal.  This is the path we took.  It's not Long Beach Island; it's the island.  It's not Super Storm Sandy; it's after a storm or hurricane.  I felt like those who know will feel it.  Those who don't know will be drawn in if it feels like we're not exactly on Long Beach Island in 2014."
With that said, the film was previously screened virtually in June during the Lighthouse International Film Festival (which is based on Long Beach Island) and Pastuszek wanted to bring the film back to festivals that were near places who had experienced Sandy firsthand.  "If you're not making movies to connect on that deeper level then I don't know why you're doing it," he noted.
While some filmmakers may be discouraged going through a virtual festival run rather than a traditional run in theaters, Pastuszek isn't.  He notes that this is the direction the film industry has been moving in for a while, and is grateful any time a festival wishes to share his work.
"Even before the pandemic sort of changed everything to virtual, that's the journey our industry has very much been going on. People have home theaters," he noted. "I do not think at any point in our future that streaming is going to have eaten up the theater experience.  It's just going to become a little more boutique or niche.  There will always be cinema heads out there who need to see something in theaters.  I just watched the Dune trailer this morning.  If I can go safely, I'm going to see that movie in imax or 70mm."
"If I achieve my goals and my dreams and I end up at a place where I can decide to have my films shown in theaters, I'm the kind of filmmaker who will push for that," he stated.  "Because these are the kinds of films I want to make.  It may be great to watch this virtually and I'm glad that people are able to, but I stand behind the power of the imagery and the sound and all of these elements working together to make it a meaningful view.  I also think that when you get into a theater to see a movie like this that there's an extra level.  There are films where the bigger the screen and the more intimate the audience is in a dark room that you can truly go places."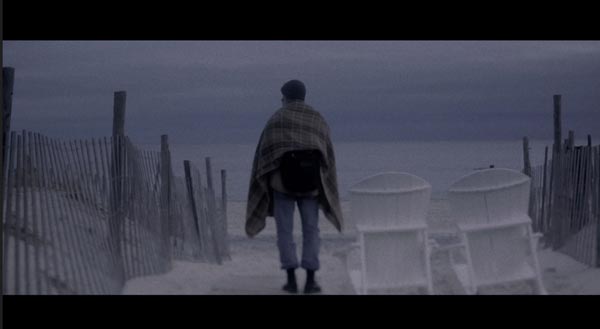 ---
Gary Wien has been covering the arts since 2001 and has had work published with Jersey Arts, Elmore Magazine, Princeton Magazine, Backstreets and other publications. He is a three-time winner of the Asbury Music Award for Top Music Journalist and the author of Beyond the Palace (the first book on the history of rock and roll in Asbury Park) and Are You Listening? The Top 100 Albums of 2001-2010 by New Jersey Artists. In addition, he runs New Jersey Stage and the online radio station The Penguin Rocks. He can be contacted at gary@newjerseystage.com.
---