originally published: 09/22/2020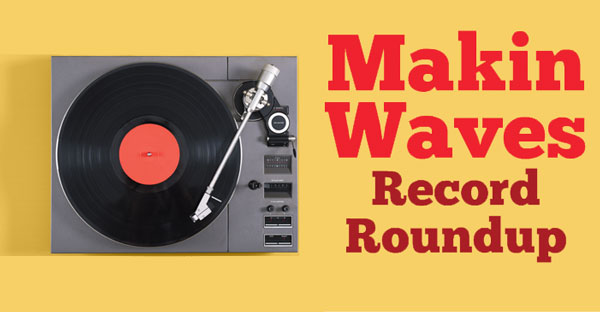 Jersey City-based The Milwaukees long-awaited sixth LP, "The Calling," was worth the wait. The Mint 400 Records release is one of the best Jersey albums of the year. 
Inspired by Tom Petty & the Heartbreakers, The Replacements, Hüsker Dü, The Afghan Whigs and Foo Fighters, Jersey City indie greats The Milwaukees have returned with "The Calling," their sixth album and first in nine years. Formed 22 years ago, The Milwaukees today have one sole original member: founding singer-songwriter-guitarist Dylan Clark. He's joined by longtime lead guitarist Jeff Nordstedt, who's been on all Milwaukees' albums except the 1998 debut, "Sunset and Sunrise"; bassist Donovan Cain, who joined around 2007, and new drummer Austin Faxon. While they've been away from the recording studio for a while, they've always practiced weekly and done a handful of shows each year since the release of their last outing, 2011's "American Anthems, Vol. 2." That includes plagued 'n' protested 2020.
Based on the national response to the 2001 LP, "Missile Command," The Milwaukees were expected to have the kind of success that went contemporaries Thursday's way, but that eluded them, and the grind of life broke their rock 'n' roll dreams but not their fervor for making excellent music. Produced by Tom Beaujour (Nada Surf, Juliana Hatfield, Guided by Voices), "The Calling" will appeal to fans of Gaslight Anthem and The Hold Steady with 10 tales of disillusionment, hard knocks and survival that kick off with the single "No Way Out." The edgy, jangly affair flirts with Petty within a hearty, hefty gasp of Gaslight upon the mistakes of youth that become the trappings of adulthood.
"Wild Heart" then offers a stinging cry for mercy from a lover whose grown out of control, followed by the swaggering anthem "Stay Gold," an indie inversion of Bob Dylan's "Forever Young" mixed with a mashup of David Bowie's "Young Americans" and "Golden Years."
"Mother Mary" offers a rousing, driving stomper about alienation and acceptance, protection and perseverance, while "Falling" is an anthemic mid-tempo rocker that will appeal to those who appreciate the somber hopefulness of Springsteen's "If I Should Behind" and "Darkness on the Edge of Town" and Petty's "Free Fallin' '" and "Won't Back Down."
The sultry soulfulness of "Our Blues" expresses painful regret in the face of passing joy. Those sentiments continue with "Burn & Shame," a jangle 'n' scorch that slashes with the edge of punk-rockin' knife while staying true to a fiery foundation that recalls The Replacements and The Call.
Because of its hopefulness in the face of hardship, "The Calling" is one of the best Jersey albums of a tumultuously devastating year that draws to a magnificent close with its three best songs. "Proud of Me" is a guitar-ringing plea for affirmation from a lover whose been blinded by a futile quest for perfection. I love the second verse: "And your meaningless obsession is your own worst enemy. A shattered mirror hides your own reality. There's a fundamental difference — and it's always plain to see — between the man I am and who you want me to be."
Another earnest lyrical nugget, "Highwire" is about holding onto an elusive dream weighed down by a harsh and unstable reality of fear, desperation and lack of faith.
The closing piece de resistance is the plaintive, piano-driven title track. One of the best Jersey songs of the year, "The Calling" exquisitely summarizes the album's hopefulness in the face of hardship, especially heartbreak, with a tale about how music (or any passion) can heal the hurt it often causes.
America needs a lot to make it great again, but this album definitely is a step in the right direction. I hope The Milwaukees get the opportunity to share it live as much as possible.
---
Fans of latter-day Springsteen Americana heartland rock, the anthemic edge of U2, and Bon Jovi stadium pop will enjoy what Asbury Park-based Morningside Lane is calling their debut album, "These Are Our Years." That is true for drummer Brian Morelli, lead guitarist Brandon Broderick, and bassist Frankie P., who only have been in the band since April 2019. But singer-songwriter-guitarist Marc Del Giudice formed the band in 2009 in Fort Lee, and with different lineups, released four EPs, as well as an LP that was recorded in England.
For "These Are Our Years," Morningside Lane ventured to the Springsteen stomping grounds of Asbury, hoping to catch lightning in a beer bottle washed up on the Jersey Shore and to find the magic of Bruce Juice at Lakehouse Recording Studios. While there, they understandably fell in love with the City by the Sea and now call it home. Hopefully, some of that Springsteen and Asbury magic eventually will appear, but it hasn't yet.
While I applaud Morningside Lane's passion and earnestness for the "Jersey Sound" of Springsteen, Bon Jovi, and Gaslight Anthem, especially since it provided me with a living for 16 of the 40 years I've covered it, "These Are Our Years" is not original or genuine. The bold claim of the album title is represented with a tiny title track less than two minutes long that doesn't have much to say. And throughout, Marc sings more about himself than his generation. Perhaps other Millennials and/or Generation Y will relate to the often overblown, pretentious lyrics, but they probably rather would listen to hip-hop or indie rock, as well as metal forged within the bowels of hell. Morningside Lane's penchant for Springsteen, Bon Jon, and Gaslight more likely would appeal to Baby Boomers and Generation X. And while they might like the music, those generations don't claim: "These Are Our Years," especially during a pandemic rife with racial unrest.
Throughout the 10-song LP, Marc seems to be chronicling the dissolution and reformation of Morningside Lane, as well as other personal breakups and hardships. At its best, such as the single "Glass Skin," a Gaslight-like anthem of hope, "These Are Our Years" offers fist-pumping crowd singalongs that can be enjoyed during the band's Sept. 4 livestream album release party on their Facebook page and even more so at one of the increasing number of live outdoor shows that are returning to the music scene. Hopefully, Morningside Lane will nab one before the cold and COVID rear their ugly heads again.
"Under The Notion," a John Eddie-like chronicle of wasted time, and "Vidya," an acoustic-driven tale of loss and liberation named after the Sanskrit word for clarifying knowledge, also work. But the rest of the album is such a forced, pedestrian statement about liberation, vindication, and redemption that most of the songs seem like Bon Jovi outtakes. That said, Brian and Brandon do a great job throughout, especially on the rumbly, surf-tinged "Same As Me," the "Badlands"-like scorcher "My Only Curse," and the atmospheric "Lucky."
By fusing Bruce's rootsy, lyrical, early romantic and latter-day working man sounds with punk, The Gaslight Anthem, as well as fellow Jersey acts The Cryptkeeper Five, The Vansaders, and Bobby Mahoney, created a style more their own. But Morningside Lane are to Springsteen what Springsteen is to Woody Guthrie, fans who aren't going to reinvent the wheel. Try as hard as they may, both are much better off with their own sound, and, in Morningside Lane's case, not some variation of Gaslight's "The '59 Sound." Hell, even solo Brian Fallon doesn't sound like Gaslight anymore, and, artistically, he's all the better for it.
If you want to sound like Springsteen, great, then rattle my spine like he did the first time I had "Backstreets" > "Sad Eyes" > "Backstreets" on live radio from the Capitol Theatre. That was like a soul bullet that made me want to be Springsteen too or at least write about him, which, thankfully worked out. That's the legacy Bruce deserves, and what Gaslight, Cryptkeeper, Vansaders and Bobby Mahoney have realized in their own way.
"These Are Our Years" is a decent enough salute to Bon Jovi, which is great. But Morningside Lane claim they were shooting for Springsteen and Gaslight. Hopefully, live and on their next record, they won't miss the mark.
Album co-producer and studio owner Jon Leidersdorff, who often played with Springsteen and other Asbury music legends in a '90s band called Outcry, is partly to blame. He should have helped the band craft an album that is true to the Sounds of Asbury Park, while moving them forward.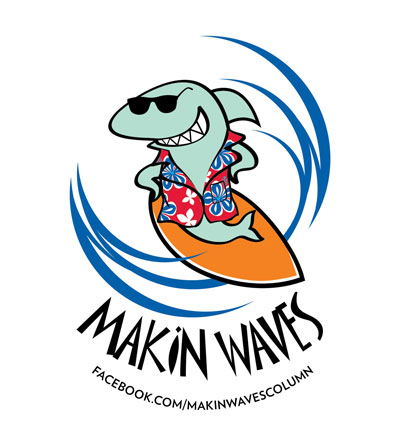 Bob Makin is a reporter for MyCentralJersey.com and the former managing editor of The Aquarian Weekly, which launched this column in 1988. Contact him via email and like Makin Waves on Facebook.