originally published: 09/22/2020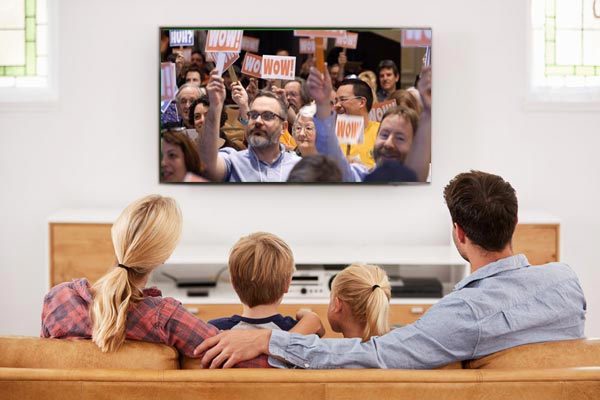 Due to the COVID-19 pandemic, Rutgers University will not have any events take place on the New Brunswick campus this Fall.  This led the New Jersey Film Festival, which is celebrating its 39th anniversary this year, to be presented virtually.  The festival runs now through October 25, 2020 and will present the New Jersey or Area Premiere (Middlesex County) for over 40 films. All the films will be available on VOD (Video On Demand) for 24 hours on their show date. There will also be special Filmmaker Introductions and Q+A Sessions available for many of the films.  Here's a look at the films for October.
---
NJ FILM FEST: Available October 2, 2020
The Palindromists – Vince Clemente (Long Beach, California). A documentary delving into the history of palindromes while following the world's greatest palindromists as they prepare for the 2017 World Palindrome Championship. Sometimes it's by focusing on the tiniest subjects that we can discover something new about our humanity. It's the peculiarity of this obsession that draws us in, not expecting much or knowing what we'll find. But as we fall in love with "The Palindromists", we align with their spark and this creativity that blossoms in such an unusual form. 2019; 91 min.
---
NJ FILM FEST: Available October 3, 2020
The Super Shorts I Program includes screenings of thunder.struck – Tory Delahunt (New York, NY) A young woman has one more thing she must get -- and do -- before leaving her home, and her abusive partner, forever. 2019; 5 min.
---
The article continues after this ad
---
---
NIUNIU-Xi Wang (San Francisco, California) Mina tries to fit in with people around her but she finds that it is hard to connect. Then she finds a snail Niuniu, who unexpectedly become her best friend. And develop a special friendship. They live in their own world. 2019; 6 min.
Ghost of a Chance – Manes Duerr (Vienna, Austria)  A snapshot into the relationship of a young working class American couple. Two individuals bonded together through the expectance of a newborn baby, yet with different priorities - racing through their lives, we question whether one man's childhood dream is more important than three people's reality. 2019; 10 min.
My Dinner With Werner-Maverick Moore (Robinson, Texas) Based on real events, real people, and real things they actually said, My Dinner With Werner is a wildly bizarre and wacky farce about a 1987 dinner date with a murder plot as the main dish. 2020; 18 min.
Thin Walls – Nick Canellakis (New York, NY) An aspiring novelist moves into a new apartment, only to find her next-door neighbor is an obsessive cellist who practices all day long. How far is one willing to go for their art? 2019; 19 min.
How to Say I Love You at Night – Andree Ljutica (New York, NY) A single take film exploring notions of male-on-male intimacy, sexuality and violence through one romantic encounter gone awry between a drugged up Benny and an emotionally disturbed, Paul. 2019 17 min.
---
NJ FILM FEST: Available October 4, 2020
The Short Documentary Films Program Program contains screenings of four shorts.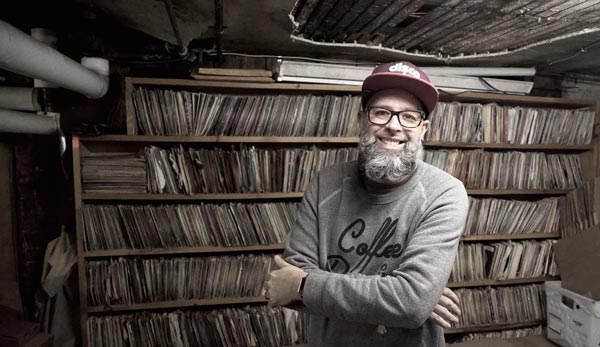 The Hustle Is Real – Thomas Draudt (Watertown, Massachusetts). A story about creating your own lane to make money doing what you love and the hustle and grind that goes along with it.DJ Prestige makes a living as a DJ spinning 7" 45 rpm vinyl records. He's also a freelance writer, graphic designer, and champion of all things vinyl. His lane is music that has soul, music that moves you. Funk, jazz, soul, hip hop, latin, disco, and more are what he delivers at his DJ night. Whether it's in the lobby of the ACE Hotel in NYC, the SHAKE party in Brooklyn, behind the decks at various venues on the beach in Asbury Park, NJ, or as a guest DJ at Boston's SOULELUJAH, Prestige is known for his impeccable selection that controls the vibe and moves the dance floor.  2019; 12 min
Islander – Derek Pastuszek (Glendale, California) The storm took everything... but, now, pieces have begun to wash ashore. This film was shot entirely on Long Beach Island NJ, in Beach Haven, where the director, Derek Pastuszek, spent a significant part of his childhood and adolescence at his family's summer home, which was built by the director's grandfather in the 1960s. 2019; 12 min.
Karaoke League – Jeb Banegas (Brooklyn, New York) Four teams battle to become the best karaoke team in New York City. 2019; 24 min.
Ashes to Ashes – Taylor Rees and Renan Ozturk (Park City, Utah)

Winfred Rembert, the only living survivor of a lynching, a Star Wars fanatic and leather artist, develops a friendship with Doctor Shirley Jackson Whitaker who is on a mission to memorialize the forgotten 4,000 African Americans lynched during the Jim Crow era. Together, their journeys of healing intertwine. 2019; 25 min.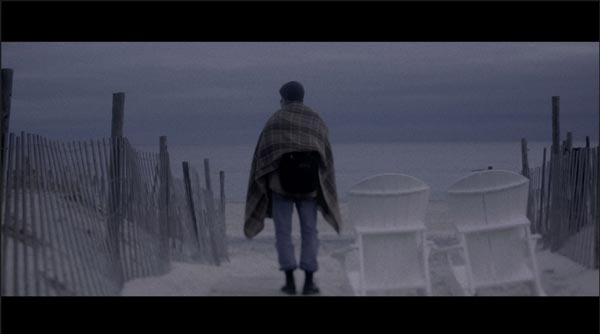 ---
NJ FILM FEST: Available October 9, 2020
The Pine Barrens - David Scott Kessler (Philadelphia, Pennsylvania). A wilderness stands in defiance of the encroaching megalopolis that surrounds it. Rare orchids and endangered species thrive near busy roadways. Wildfires rage through forests bringing life to its sandy soil. Land once deemed inhospitable, gave rise to a community and with it, a sense of pride inexorably linked to the diminishing island of darkness. Under a veil of folklore and myth, within the most densely populated state in America lies the New Jersey Pine Barrens. For six years, during a period of political flux that threatens to undermine New Jersey Pineland's protections, David Scott Kessler filmed the forest and its inhabitants in order to create a growing and evolving portrait of nature and identity. 2019; 104 min.
---
NJ FILM FEST: Available October 10, 2020
In Case of Emergency – Carolyn Jones (Brooklyn, New York) All of our country's biggest public health challenges—from COVID19 to the opioid crisis to gun violence to behavioral health and lack of insurance—collide in emergency departments. Nearly half of all medical care in the U.S. is delivered in emergency departments and nurses are on the frontlines of that care, addressing our physical and emotional needs and sending us back out into the world. In Case of Emergency is a documentary that follows emergency nurses and their patients in seven unique settings across the U.S, from urban to rural, shedding light on some of the biggest health care crises facing Americans today, and the opportunity that emergency nurses have to help break a sometimes-vicious cycle for patients under their care. 2020; 76 min.
---
NJ FILM FEST: Available October 11, 2020
The Covenant – Adam Baroukh (London, England) One year after WWII concentration-camp survivor Abba Kovner is set to poison a German water-filtration plant in revenge for the crimes of the Nazis, but as the moment of truth nears, an unexpected encounter threatens to jeopardize the mission. Based on a true story. In German, subtitled. 2020; 10 min.
Last Picture Show in Bucharest - Ludi Boeken (Tel Aviv, Israel)  Bucharest Pogrom, 1941. During the last picture show that 10-year-old ELIAHU sees, his father, the cinema owner, is murdered by the leader of the fascist militia, his next door neighbor. After surviving the massacre of Romania's Jews, Eliahu seeks justice but postwar Romania does not, nor does the Israel he emigrates to. During his military service in Israel he learns that his father's killer now fights in the French Foreign Legion in Vietnam. Eliahu deserts and embarks on a quest for truth, justice and revenge.  In Hebrew, Romanian, and French, subtitled. 2019; 75 min.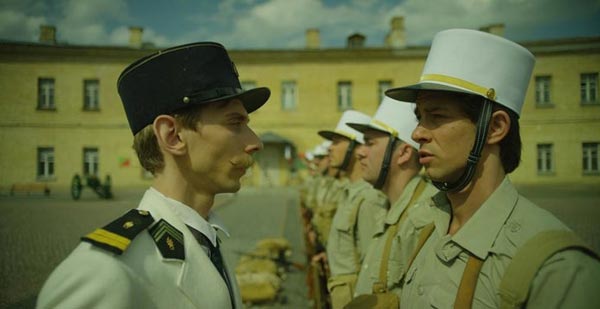 ---
NJ FILM FEST: Available October 16, 2020
Inez & Doug & Kira - Julia Kots (New York, NY) When Inez (Tawny Cypress) took her own life after a long struggle with bipolar disorder and drug addiction, she left no note—only a pile of old photos strewn about her bed. The two people closest to her—her sister, Kira (Talia Thiesfield), and Kira's fiancé, Doug (Michael Chernus) – are left with too many questions. Doug embarks on a self-destructive quest to decipher the significance of the photographs and understand what pushed Inez to slit her wrists one night. 
Driven by a series of flashbacks and increasingly haunting dreams, Doug's investigation grows more obsessive; while his relationship with Kira begins to unravel, as does his sanity, until he finds himself face to face with his own demons. 2019; 96 min.
** Read our interview with Julia Kots here **
---
NJ FILM FEST: Available October 17, 2020
A Single Mom – Farhad Ali and Peyman Soheili (Toronto, Ontario, Canada) A single mom and her teenage daughter communicate with sticky notes. 2020; 8 min.
Ironrite – Clayton Combe (Tappan, New York) A 1950s housewife struggles to accept her place in the world, while hiding herself and her young son from an aggressive door-to-door salesman. 2019; 9 min.
Turtle Island - Orko Mukherjee (Pittsburgh, Pennsylvania) A beautiful coming of age drama which revolves around Irene, an orphaned teen raised by her Native American guardian, who falls in with the wrong crowd and runs away. Irene returns after 10 years, now with her daughter, and follows a better path. Along with a focus on domestic trafficking, the story also makes an attempt to bring up the treatment of indigenous community in this country. The hardship the community had to go through in the past and, which is still relevant. 2020; 58 min.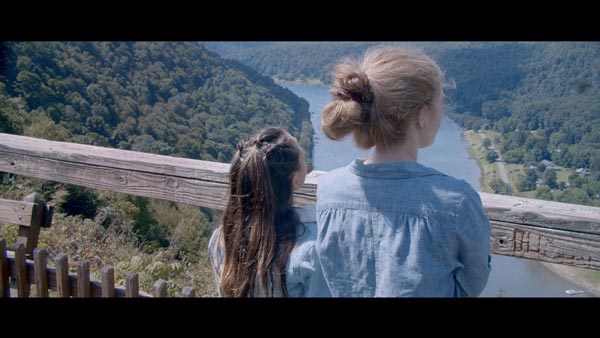 ---
NJ FILM FEST: Available October 23, 2020
Woman of the Photographs – Takeshi Kushida (Tokyo, Japan) A misogynic photographer discovers for the first time in his life the joys of loving a woman, this one confused about her self-identity and self-esteem, by helping her in her perceptions of herself with his retouching skills. One day, middle-aged photographer and retouching artist Kai encounters Kyoko, a beautiful woman and model with a huge and ugly scar on her body. She asks Kai if he can erase the scar in her photographs of herself and create a perfect and flawless body by his retouching skills. Kyoko is fascinated by her new perfect looks in her photographs. At the same time, she is hesitant to show the world and her fans her ideal figures as in her photographs or to show her real self, scars and all. She is torn between the two selves and falls into confusion. Kai feels that only he can salvage Kyoko from her anguishes, and he is determined to love her at all costs, even if it means death to him.  In Japanese, subtitled. 2019; 89 min.