originally published: 09/22/2020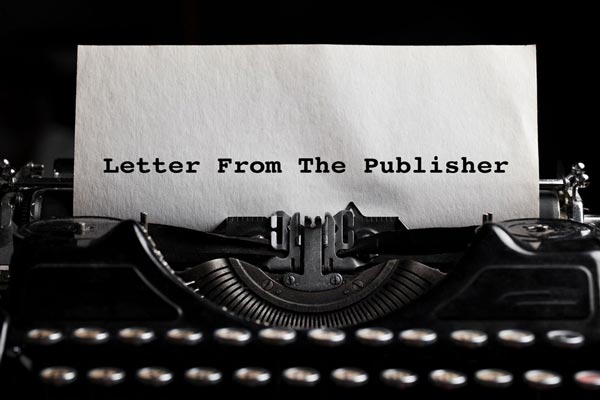 After six months of publishing following the arts world shutting down, this is the last issue of our monthly magazine (in the current format).  The pandemic has finally wore us down.  We are taking our first break after more than six years of producing the magazine.  Our website will continue to publish arts news and features each day.
The world changed in March just as we were wrapping up issue 69.  We tried to capture the situation and mood with our cover that said: "The Show Isn't Going On" and an empty theater. At the time, no one knew how long the pandemic would be in control, but we had a gut feeling that it would be quite a while before events starting coming back.
One of the first things we did we create a web page with direct links to the donation pages of over a hundred arts organizations.  We knew the financial hit was going to be devastating for everyone, so we stopped charging for advertising.  In the end, there is no New Jersey Stage if the performing arts centers and arts organizations are gone.  So, we focused on helping out as much as we could.
We spent a few weeks updating our events calendar as shows began getting rescheduled across the state. Shows were being rescheduled two and three times - moving from one month to the next, from the summer to the fall, and finally to 2021. It didn't take long before we realized that maintaining the calendar was fruitless.  We then removed the listings from our events database and converted our event calendar to one that listed virtual events - becoming one of the first to do so.  Since the virtual events could be accessed from anywhere, we would add 10-15 events each day to offer users shows of interest to go along with events submitted to the website.
After we had reached our 2,000th virtual listing, we took down the calendar.  Hackers had begun infiltrating our website and caused major damage on several occasions. The calendar had become too dangerous to keep going. By then, virtual events were being promoted by organizations across social media anyway, so it seemed like a good time to move on.
---
The article continues after this ad
---
---
New Jersey Stage tried keeping the magazine going as much as possible, but each issue became harder and harder to plan out.  The publication was created to help promote artists coming to the area and shows taking place.  Without the shows, our focus had to change instantly.  Making matters worse was seeing publicists and PR representatives lose their jobs.  Since no one knew when they would be able to present live events, few planned out events a month or two in advance.  Instead, shows were announced just a week or two ahead.  For a monthly magazine, that timeframe was too short.  The issues began to be more focused on music, film, and art - three areas that people could enjoy online, but a shell of the coverage we were used to.  Soon it became difficult to even get new ads as many venues also laid off their graphic designers.

The plan was set to take a break after Issue 75.  We simply cannot afford to keep publishing the magazine anymore.  When New Jersey Stage was first created, we debated about trying to get non-profit status.  In the end, we decided that we did not want to compete with arts organizations for grant money and thought we could survive based on advertising revenue alone.  Unfortunately, while arts organizations were able to get financial help during the pandemic, we were not.  It is understandable that arts organizations wish to help non-profits, but there is no help for those trying to promote the arts. And that's a shame.  Grant money to create art and to present shows is obviously important, but how does the public get to know about the art or see it? How do performing arts centers fill their seats if no one knows about the shows? The role of media coverage is important to the arts.  As the pandemic continues, many media outlets will struggle to survive.  The arts community needs us too.
New Jersey Stage has made a difference.  Our original mission was to replace the coverage that had been reduced or eliminated by newspapers over the decades.  Arts coverage has generally been one of the first areas to be cut.  It's just not that profitable.  Arts organizations have limited budgets and rarely bring much revenue to newspapers so their coverage is limited. Knowing their budgets, we set our ad rates to be affordable for everyone.  For six years the system worked.  We just never imagined every venue shutting down at the same time.  Nobody did.  The break we are taking is to give us the opportunity to completely redesign and reinvent our website to be able to continue in the current environment.

Our website is arguably the most visited arts website for New Jersey.  Even without the event listings, event previews, and coverage of events (all of which brought us a substantial amount of web traffic each year), we have had over 250,000 unique visitors this year.  The numbers are down from 2019, but not nearly as much as we predicted.  Had this been a normal year, we would likely have had over 500,000 unique visitors or more.  These are numbers based entirely on arts coverage. Just imagine what the numbers could be like if we had the support of the arts community behind us.
New Jersey Stage is excited about the opportunity for reinvention.  The website will soon look completely different, our online store will open, and the magazine will be reborn as well.  When the new site is launched, we will kick off a campaign to seek links to our site from arts organizations.  That kind of support will help us grow substantially.  We've always seen ourselves as a partner to the arts.  Now we need the arts to help us in true partnership.  The more our audience grows, the more it helps out the arts community as a whole.
This is not the end.  It's a period of reinvention.  
One that will allow us to become even stronger.