By Gary Wien
originally published: 09/22/2020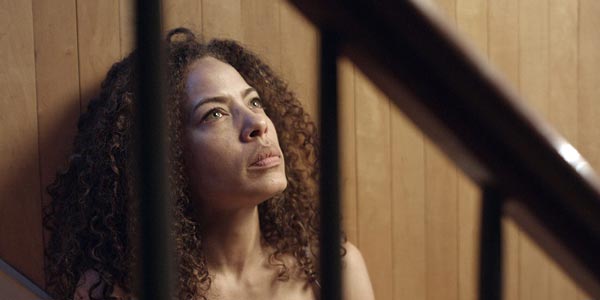 There are films about important subjects, films that bring characters to life, and films that are challenging for the viewer - Julia Kots' debut full-length film, Inez & Doug & Kira is all three.  It features great acting performances, superb character development, and enough mystery to keep viewers glued to each scene.  The New Jersey Film Festival offers a virtual screening of the film on October 16. It will be available for 24 hours.
The film largely involves a trio of characters: Inez (Tawny Cypress), her sister Kira (Talia Thiesfield) and Kira's fiancé, Doug (Michael Chernus) who are part of a rather unique love triangle. It begins after Inez has committed suicide following a long struggle with bipolar disorder and drug addiction.  Inez didn't leave a note—only a pile of old photos strewn about her bed, which leaves Kira and Doug with many questions. Doug, who befriended Inez from Alcoholics Anonymous meetings, embarks on a self-destructive quest to decipher the significance of the photographs and understand what pushed Inez to slit her wrists. Driven by a series of flashbacks and increasingly haunting dreams, Doug's investigation grows more obsessive; while his relationship with Kira begins to unravel, as does his sanity, until he finds himself face to face with his own demons.
New Jersey Stage reached out to Julia Kots to learn more.
One of the things I noticed most about the film was how you got inside the characters so well that viewers will hope the characters don't fall off the wagon.  How important was character development to you and the film?
Well the character development is everything as is evidenced by the title of the film. It was originally a working title,  I know there are other movies with titles like Martha Marcy May Marlene and Bob and Carol and Ted and Alice, but I never liked them so I did a little contest with the cast and crew involved with the film.  I said if you could come up with a better title, I'll buy you a drink.  We just couldn't get a better title.  
---
The article continues after this ad
---
---
I realized it's because the film is just about these three people and the triangular relationship they have.  It's so codependent - if you take out one person, the other two collapse.  So, it is a small psychological drama where it is dependent on these characters and how they gradually reveal themselves to each other, to themselves, and to the audience.
Another very interesting aspect is how you utilize Doug's dreams / nightmares as a way of leading him to more information about how Inez died.  Was this always part of the plan or something that came along during the process?
I always knew that this would be a story that would be told in three different timeframes - the present (which is how we open and close the film), flashbacks, and dreams which begin to take on an air of magical realism because he starts getting information that he shouldn't know through these dreams.  And finally dream sort of meets flashback meets reality towards the end.
I always knew it would have these three spaces and that all three would eventually meet.  The one thing that did change around a lot during the writing of it is the order of the flashbacks.  It started out in chronological order, but it's not chronological in the final draft.
This way makes it more of a puzzle.
Yeah, but it makes you really have to watch it.  You can't be watching it and doing something else or watch it and stop, thinking you'll watch the rest another time.  The clues come out so carefully, it's expecting you to pay close attention.
I think if you are a viewer who can dedicate an hour and a half to it in a single sitting, it can be very rewarding and challenging.  But to people who are used to consuming movies the way we are now, which is piecemeal, it may not work or make sense.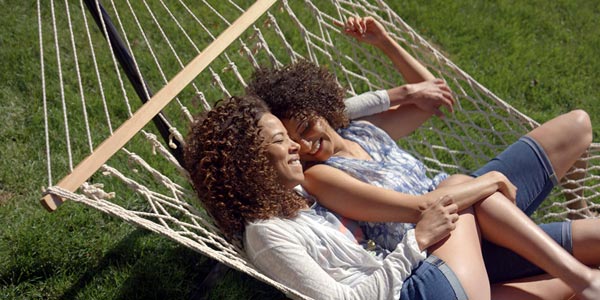 The film is definitely challenging and tackles important subjects. Did you base this on anyone in particular or research mental illness and alcoholism?
It's a complete work of fiction, but it is based on incidents in my personal life and the life of my friends.  In particular, I do have one friend who the character of Inez is based on more closely than anyone else.  But the interesting thing is when I began talking about it and seeking financing among the circle of people I knew, people started opening up to me about things which had happened in their own experience or their family.  It was like, "Gosh, I've known this person for five years.  I had no idea that their brother was institutionalized." It reminded me of something we all know - that some subjects are so uncomfortable and taboo that we don't talk enough about them.
I am very concerned with end of life issues politically, but ultimately this is just trying to portray a story of these people and say we should be having more conversations about this.  There are no answers here.  I'm not pretending to be any kind of authority for any answers, but I do hope that it may inspire people to think about these things more and maybe talk about them more.
One of the lines which hit me was, "Would you marry somebody with a mental illness?" That's a whole conversation right there. Between the mental illness, the drugs, alcoholism, and how we all deal with grief differently, there's a lot to focus on.  If you could have people walk away with just one thing - what would you like them to think about?
I recently went through a very close friend who had to be involuntarily committed following a psychotic breakdown.  It reminded me that all of the stuff we think of as our personality, our character, and our self - all of it is just a bunch of chemical reactions in the brain.  Something can happen to trigger an episode.  It's just a chemistry lab upstairs and if you knock over one beaker…. I think we need to be mindful of that and be more forgiving to ourselves and realize that these things are diseases and illnesses.  I hope that we can ask for help if we feel that something like that is happening to us.  Or we make sure that we have people close enough in our lives that they will notice if we're going through these changes because a lot of the time when you are going through that yourself you can't see it happening.
So, I just hope people are more understanding and more forgiving of themselves and others.  And be more mindful of the fact that it is very prevalent and can happen to anybody.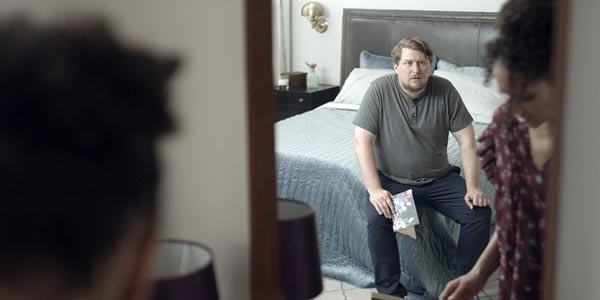 Was making this film an emotionally draining process for you and the actors? When you deal with subject matter like this and you're trying to get performances, how difficult is it?
It was incredibly difficult.  I was very lucky to have a casting director who got these brilliant actors together for me.  They are actors who don't usually do such tiny films.  We shot it in 16 days, which is a super fast pace.  Michael Chernus (who played Doug) met me for lunch one day.  He did not audition because we just offered the role to him.  He had been in films like Captain Phillips, Spiderman: Homecoming, and Men In Black 3, so he was used to having a trailer and stuff.  He asked, "How do you expect to get actors to such deep places at such a fast shoot?" Michael said that I replied, "I don't know." He said a bullshitter would have said something like, "Don't worry about that, I'll get you there." 
Apparently my honesty was very disarming to him.
With people like these actors, you can see them act and have a sense that they can get there. They were working under very difficult conditions because they had to do so much crying, Michael had to fall down stairs and stuff.  It was very hard.  
I think what they did is absolutely amazing and a testament to their talent.  I'm incredibly flattered and grateful that they took a chance on me.
How did the pandemic affect your festival run?
Well, our festival run was broken. We premiered last October at the Woodstock Film Festival and then we didn't have any screenings until February and March.  And in March, the world shut down.  A lot of the festivals where we were scheduled to play got postponed or shut down.  Only recently have festivals come back and begun being virtual.  We were not sure if we wanted to play virtually.  We acquired distribution from 1091 and the distributors weren't sure if they wanted us to play virtual because we'd sort of be cannibalizing our own streaming Video On Demand (VOD) market.  
I think the New Jersey Film Festival is our first virtual screening and we only have a handful more left and that's it - we've done our festival run.  It was completely messed up by the pandemic.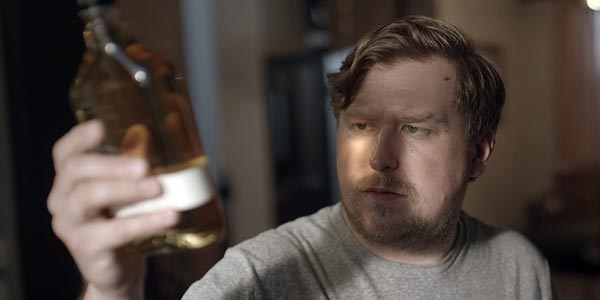 You've directed several short films, but this was your first full-length.  What was the biggest challenge you encountered in making the jump?
Over a decade, I've been working professionally as an editor on both documentary and narrative projects, so I have been working on feature length films as an editor - which is still a storyteller.  I think that has been preparing me very well for this.
I think the biggest challenge besides just getting the financing off the ground was everything that happened after the shoot.  Because afterwards I went back to full-time editing for work and was editing my movie on weekends. There was a year and a half of just editing it and trying to submit it to festivals.  Getting rejection after rejection is an incredibly lonely process because everybody that you worked with (the actors and crew) have moved on to other projects.  And you're still sitting here with this thing.  It's kind of like your husband left you in a lurch and he's remarried! Meanwhile, you're not going out on dates; you're just sitting at home and crying.  That's what it felt like.
I was the editor as well and was working full time, so it was loneliness and rejection for about a year.  That part was hard and I wasn't expecting it.  I guess I knew it was coming, but it was harder than I expected.
I know you said you didn't like the film's name, but when I first saw it the name reminded me of the play Vanya and Sonia and Masha and Spike, which won the Tony Award.  So it worked out well for Christopher Durang.
One thing I do like about the name - and it was a coincidence - is that the acronym is IDK, which stands for "I don't know" online.  It kind of makes sense because Doug is on a search to figure out why Inez killed herself, and that's something no one can truly understand or know.  So, it kind of works.
---
Gary Wien has been covering the arts since 2001 and has had work published with Jersey Arts, Elmore Magazine, Princeton Magazine, Backstreets and other publications. He is a three-time winner of the Asbury Music Award for Top Music Journalist and the author of Beyond the Palace (the first book on the history of rock and roll in Asbury Park) and Are You Listening? The Top 100 Albums of 2001-2010 by New Jersey Artists. In addition, he runs New Jersey Stage and the online radio station The Penguin Rocks. He can be contacted at gary@newjerseystage.com.
---