By Gary Wien
originally published: 09/22/2020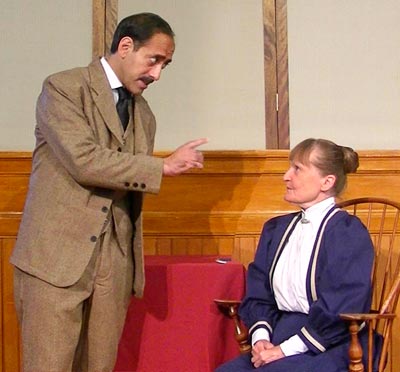 Like the rest of the theatre world, East Lynne Theater Company (ELTC) in Cape May could only watch from the sideline as the season they had planned for 2020 was shelved due to the pandemic.  But they refused to go quietly.
In addition to presenting their annual "Tales of the Victorians" in front of limited audiences and offering play readings online, they successfully fought for their most ambitious project of the year - a filmed production of Nothing Matters by Dave Geible to be made available online. What makes this project so ambitious is that it is one of only a handful of shows to be granted a contract with Actors' Equity to allow actors to perform during the pandemic. 
The setting of the play is journalist Ambrose Bierce's apartment in Washington D.C. in 1898.  A poet merely asks his advice about poetry, and receives an insight into the Civil War, journalism, and politics. Bierce's philosophy can be summed up in two words: "Nothing Matters."  But of course many things mattered to him very much.  If the term "Investigative Reporter" had been around in the 1800s, the name would have suited Bierce. And as a journalist, he was known for getting at the truth, no matter who was harmed, and many scholars believe he wrote one of the best short stories ever written, "An Occurrence at Owl Creek Bridge."  
ELTC's artistic director Gayle Stahlhuth had been working on a plan with Actors' Equity since April that would allow the company to film a show if they couldn't present it live. The only reason she sought a contract is because she's in a unique situation. When the National Tour of The Band's Visit closed in mid-March, James Rana, who has been with this show since the first day rehearsals began for the Broadway run, came to stay with Stahlhuth and her husband, Lee O'Connor, who is ELTC's technical director. She contacted Dave Geible to see if he could make some revisions in his script, so that Rana and Stahlhuth could perform it.  
New Jersey Stage reached out to Stahlhuth to learn more about the play and the process undertaken to bring it to fruition.
---
The article continues after this ad
---
---
What inspired you to present "Nothing Matters"?
Back in April, I started thinking about a one-person play for James Rana.  Not knowing the future, I thought I should be prepared for the fact that I wouldn't be able to bring actors to Cape May - most actors we hire live in the NYC area and need housing in Cape May.  We do have access to a three-bedroom house, but still need more housing.  During a pandemic, would actors want to travel, even if the play was going to be safely produced?  Would actors want to live in the same house with other actors?  These questions were occurring to me.
In 2000, I produced Dave Geible's two-person play about Ambrose Bierce.  Dave, an old college friend who lives in Lander, WY, was thrilled that I wanted to produce it again, and we set to work to rework the script with James and me.  James liked the script, too. I was hoping to be able to produce it live, in the fall, but now it will be filmed for YouTube.    

Tell us a little about the story of Nothing Matters.
After dealing with the Central Pacific Railroad as a reporter, he stayed in Washington D.C. for awhile, still working for William Randolph Hearst. A would-be writer, the fictitious Mrs. Wentworth, seeks him out because she'd like him to look at her work.  Over tea, much is discussed, and Bierce reveals his life as a Civil War soldier and journalist.  There are light moments and sad, like in everyone's life.  For more info, click here.
When the set was up and we started blocking, I stopped, because I was about to cry, from joy.  I looked at James and Lee and said "thank you."  And they looked at me, and said "thank you" back.  After months of nothing seeming to be normal, we were now doing something that seemed normal.  In the play, Bierce several times says "nothing matters," but many things did matter to him and he was known for writing the truth no matter the consequences. For me and for many, theater matters, too.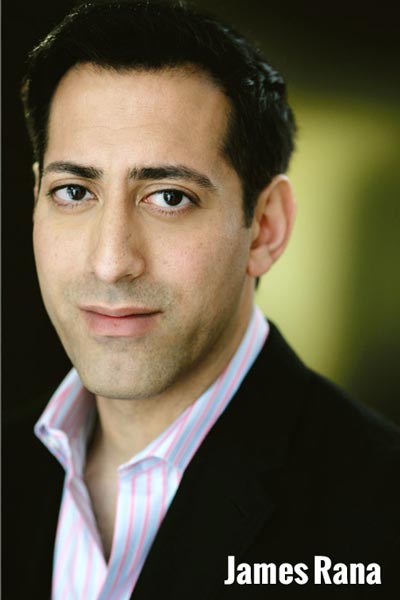 How difficult was the process to get an AEA contract for the virtual production?
Very.  I'd started the process of obtaining contracts back in mid-March, like usual, for our regular season.  By mid-April it was obvious that we couldn't start in June, so I tried to obtain contracts for live performances beginning in August.  Then, on May 26, AEA announced that none of its membership of 51,000 would be allowed to perform until further notice.  I flipped from seeking live indoor productions with an audience, to Nothing Matters on YouTube. I submitted my first proposal for this in June, that included safety procedures.  AEA responded several weeks later with more questions and I quickly answered, and waited for a response.  I believe that during this time, now that AEA had a doctor on board, they were putting their own safety questionnaire together because they sent me this in July.  I answered the questions, and waited.  They had more questions and I answered them.  And waited.  Questions went from such details as HEPA to MERV and details about deep cleaning. We were finally issued contracts in late August, the week of what would have been pre-production week.  Since I needed more time to prepare, and script changes were now happening again since a production was in sight, I moved everything back two weeks.   
The only reason I thought we had a shot at doing Nothing Matters is because James, Lee and I can - and are doing - everything.  There's no running crew, no costumer, no set builders.  I designed the simple set and Lee and I put it up and are gathering props.  With the help of Historical Emporium, I'm doing the costumes. I'm directing and have a small part in the show.  James is Bierce. 
We're on an SPT3 (Small Professional Theatre) Contract.  Nothing Matters will be shown from October 14 - November 21, four nights a week at 8:00pm (Wed. - Sat.) for a $15 ticket.  I have no idea how we'll do at the "box office," but I think it's important to try to do something and hopefully pave the way for others.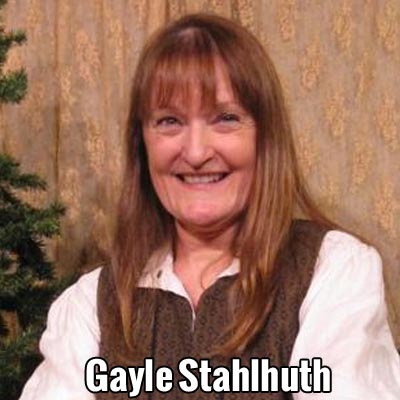 Do you get the feeling that they may be forced to start allowing more contracts for virtual productions if live theatre does not return in 2020?
AEA and the other unions have been allowing theaters to do staged readings, available virtually for 4 days, under the Theatre Authority Agreement, but I don't believe this can be used for full productions, done virtually.  
ELTC is a member of the New Jersey Theatre Alliance and I'm on the Board of Trustees.  Through Zoom meetings, we share how NJ theaters are doing and how they are moving forward.  So far, we're the only NJ theater that has this sort of contract in which actors are onstage performing as usual, and it will be filmed.  Other theaters are trying for contracts to produce AEA shows outside and inside with safely procedures in place, and some theaters would like to film and stream productions.  I think we got our contract just in time, because it appears that AEA is getting tougher or they don't have enough employees at AEA to work on contracts, or both.  I'm not sure what's going on at AEA.  I'm getting calls and e-mails from theaters in New Jersey, Pennsylvania and New York, asking how I obtained a contract.  I answer all queries as best as possible, because I really do want to help other theaters get back to producing, although several have found that the only way they can move forward is to hire non-union talent.         
I've often wondered if theatre would eventually follow the path by the film industry, which has been offering select films on Pay For View while in the theaters.  For theatre companies, adding the ability for people to purchase and view shows online could present a new revenue stream. I could see a nice potential audience for the disabled, people who work at night, and those who have moved outside the area but would love to follow their local theatres. 
If the AEA offered companies the ability to have productions available online as well, would you consider offering them in addition to live performances? 
For me, personally, I can't wait to get back to live theater as usual and no longer deal with virtual and filming.  I might consider streaming, if I can make it work in our space, because of the reasons you mention - theater lovers with disabilities, nighttime jobs, difficulty getting to Cape May for financial or other reasons.  
When scheduling Nothing Matters, I had to decide when we're filming, and then give time for editing, and then getting it uploaded to YouTube, and then set up ticket sales through our website, and be responsible for the code to see the show on what night and going from "private" to "public."  All of us in theater have spent time during the last few months coming up with other skill sets.
One of the biggest problems for filming, is getting the rights to plays.  AND if this trend continues, SAG/AFTRA and AEA will most assuredly have to come up with mutual agreements.  OR theaters might start working with SAG/AFTRA, and not AEA at all.    
Finally, ELTC has worked hard to remain active this summer with both live and virtual performances.  How difficult has the year been for the company overall?
I don't know one Equity professional theater that's not trying to figure out how to keep going, and East Lynne Theater Company is right there with them.  Back in mid-March, because we are summer driven, I was hoping we would be able to do some of our 2020 season. We were in the midst of callbacks and continued these virtually, and cast the first out of our 3 big season shows.  Then I had to move Show #1 from June to September, then swapped out Show #2 in August with a smaller show, then cancelled both shows #1 and #2, with the hope of doing our radio-style shows, Christmas show, and other special events from late October through December inside, with much cleaning and a socially distanced audience.  But by late August it was apparent that we should cancel all inside productions through 2020.  Shows #1 and #2, Possessing Harriet and Born Yesterday, are now scheduled for 2021 - fingers crossed - and I have a full 2021 season.
Back in mid-March, James Rana, who'd been in the National Tour of The Band's Visit (he had been with the original production from the beginning, understudying Tony Shaloub and others), came to visit Lee and me in Cape May when the tour closed due to the pandemic.  Lee and I were in Cape May since I was directing a show at a local grade school and our radio-style Sherlock Holmes plays were performing. All of these productions concluded before the shutdowns began.  What we thought was going to be at most two months, turned out to be longer, and James is still with us.  Since the three of us have been together, the three of us can do things.
This is the 31st season of our "Tales of the Victorians," in which actors read American short stories usually on the porches of B&Bs during the summer every Thursday, and tea and treats are served.  James, Lee, and I started filming each other reading stories, and put them up on our YouTube Channel.  When it was obvious we couldn't do a production in June, we started doing "Tales" live in our backyard where we can socially distance up to 30 chairs and require patrons wear masks.  Performers use microphones.  When we realized we couldn't do any live shows indoors, we decided to continue "Tales" through October.  Every Thursday is a different offering with rotating performers, including Lee, James, and me, along with 8 others.  Some of the "Tales" included the writings of LBGTQ poets, Ida B. Wells, Ruth Draper, Dorothy Parker, Paul Lawrence Dunbar, Kate Chopin, Mark Twain, President and Mrs. Harriman, baseball stories, and one-acts. 
Being in a tourist town, I think it's important that I try to do events in town in which locals, 2nd home owners, and tourists can enjoy. Some of our "Tales" audience drive in from Philadelphia, Cherry Hill, Vineland, and Egg Harbor Township, just to see "Tales," have dinner in Cape May, and then drive home. We're moving our "Poe by Candlelight" outside on Saturday, October 24, too.  
I even figured out how to have our Summer Student Workshop.  Usually it's a dozen students, and 27 hours of rehearsal for a full production.  I moved it outside, for 6 students, for 4 hours and choreographed a "Pandemic Ballet" using yardsticks and students wore masks - as did the 30 audience members.    
We've been doing virtual as well, aside from "Tales" on YouTube.  In July, it was "Historic Spout Offs" with a cast of 9 performing from 6 different locations via Zoom.  In August, Lee and I filmed a reading, in costume, of "Not Above a Whisper."  In September, we're offering a one-person play about Victoria Woodhull, written and performed by Emma Palzere-Rae, to celebrate the 100th Anniversary of the 19th Amendment.  In October and November, it's "Nothing Matters."  Then, we'll have a virtual holiday show in November - December.  It will be several of us reading our favorite Christmas stories, filmed, at The First Presbyterian Church where we usually perform.
I've never been so busy running this company.  All the changes and the unknown and moving forward.  Not easy during a pandemic.
---
Gary Wien has been covering the arts since 2001 and has had work published with Jersey Arts, Elmore Magazine, Princeton Magazine, Backstreets and other publications. He is a three-time winner of the Asbury Music Award for Top Music Journalist and the author of Beyond the Palace (the first book on the history of rock and roll in Asbury Park) and Are You Listening? The Top 100 Albums of 2001-2010 by New Jersey Artists. In addition, he runs New Jersey Stage and the online radio station The Penguin Rocks. He can be contacted at gary@newjerseystage.com.
---