originally published: 09/21/2020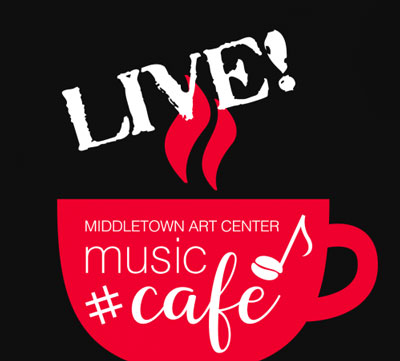 (MIDDLETOWN, NJ) -- The Middletown Arts Center's popular MAC Music Café will be presented LIVE during an outdoor concert at the Poricy Park Gazebo in Middletown on Sunday, September 27th from 4:00pm-6:00pm. The Music Café series continues its showcase of local top-notch musicians and singer-songwriters with Dan Toye, Kevin McGowan, Stu Coogan and Elise Farnsworth. The event is free to the public.
Dan Toye has been playing and singing for many years. After recently retiring after 37 years working in a paper mill, which accounts for the grit in his voice and the muscle in his original songs, Dan began appearing again when Espresso Joe's in Keyport, New Jersey, opened its doors about 15 years ago. Dan was the first artist to perform there and has since played many area venues making a lot of friends in local live music. His CD, "Goin Home" has garnered much praise among fans and peers alike and is available on Apple Music, I Tunes, CD Baby and other streaming media as well as at his shows. Dan loves a live audience and they love him!
Kevin McGowan, a singer-songwriter originally from the Bronx, has called central New Jersey his home for the last 45 years. Kevin has self-produced three CDs of original music in addition to two CDs of Irish music. He regularly performs in pubs, restaurants and coffee houses in and around central New Jersey. You can find his music and his performance schedule at www.kevinmcgowan.net.
Stu Coogan (Evening Host 7:00pm-11:00pm at 90.5TheNight.org) is now a ten-year veteran of the radio airwaves. After 22 years on the business side of the communications industry, he gives hope to all those who make the move to change careers in midstream. "Stu Coo" used buyout money from his prior employment to attend Brookdale Community College which provided a path to his true love, "Radioland"!
A lifelong music lover and amateur player, Stu brings an authentic, vintage and fun flavor to evenings on "The Night". You'll be treated to a dose of Dead, Beatle break, and a bit of blues along with the usual terrific mix you've come to expect from Brookdale Public Radio. Sunday nights Stu hosts the Box of Blues from 10 ~ Midnight where you'll hear blues from local to legendary. He will toss in a blues cd of the week and a spot of jazz, too.
---
The article continues after this ad
---
---
Elise Farnsworth brings a modern edge to her songwriting, with influences from classic rock and blues. She performs in a rock band in Asbury Park, as well as for environmental and educational events. Follow on Instagram @eliseannfarnsworth. Elise will be joined at the MAC by her husband, John, on tenor saxophone.
---
The Poricy Park Gazebo is located at 345 Oak Hill Road in Middletown, New Jersey.  For more information, please call 732.706.4100 or email artscenter@middletownnj.org.
---
The Middletown Arts Center is located at 36 Church Street in Middletown, New Jersey. It is an award-winning, state-of-the-art facility dedicated to bringing quality arts programming and events to New Jersey. Although the building is owned by Middletown Township, it is operated by the Middletown Township Cultural & Arts Council, Inc. (MCTAC), a 501c3 organization whose mission is to enhance the quality of life of local residents by supporting and promoting the arts. The needs of our community drive our arts program planning.