originally published: 09/19/2020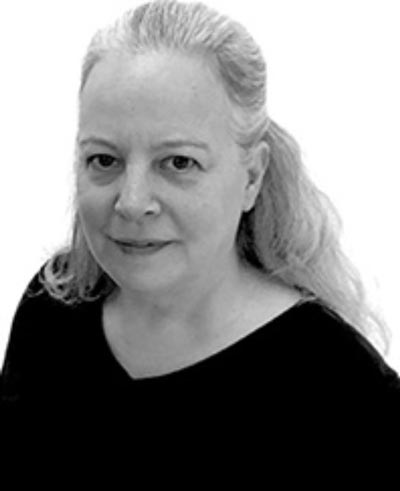 (NEWARK, NJ) -- Paul Robeson Galleries presents Marylou Bongiorno on Cell Phone Cinema as part of their Artist Talks.  The event takes place on Zoom October 1st from 6:30pm to 8:00pm. Join Emmy nominated filmmakers Marylou and Jerome Bongiorno's virtual workshop on how to make a 3 minute film. This program is organized in collaboration with Women in Media-Newark. RSVP required. 
Click here to RSVP. Zoom details will be sent via confirmation email. 
Marylou & Jerome Bongiorno are Emmy-nominated, award winning, husband-and-wife filmmakers who formed Bongiorno Productions. Marylou, alumna/adjunct faculty of NYU's Graduate Film School, is a producer, director, and screenwriter; Jerome is a DP, editor, animator, and screenwriter. The Bongiornos have created numerous fictional, documentary, art, and experimental films and screenplays with wide distribution for theaters, national PBS, foreign TV and museums. The duo earned numerous global awards, an Emmy nomination, and grants from the Film Society of Lincoln Center, Martin Scorsese, Lew Wasserman, Warner Bros. Pictures, NEA, and NEH. They created television programs for John Pierson's "Split Screen," which aired on Bravo and IFC and are currently on FilmStruck, a Special PBS program WORKING ACTORS (featuring Edie Falco, Matthew Broderick, Anthony LaPaglia, Audra McDonald) for the Emmy award-winning "City Arts," and RUBOUT for Rainbow Media's "Urban Indies."
Paul Robeson Galleries is located at Express Newark, Rutgers University – Newark (54 Halsey Street, Room 305) in Newark, New Jersey.
---