originally published: 09/15/2020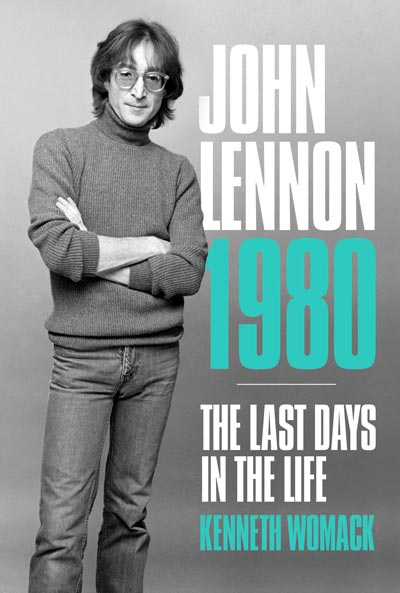 John Lennon would be celebrating his 80th birthday on October 9. Fans of his can enjoy a new book by Kenneth Womack entitled John Lennon, 1980: The Last Days In The Life (available now) and a new compilation called "Jem Records Celebrates John Lennon" to be released on John's birthday. A special bundle involving both is reportedly in the works and Womack wrote the liner notes for the album.
Womack's book traces the powerful, life-affirming story of the former Beatle's remarkable comeback after five years of self-imposed retirement. Lennon's final pivotal year would climax in several moments of creative triumph as he rediscovered his artistic self in dramatic fashion. With the bravura release of the Double Fantasy album with wife Yoko Ono, he was poised and ready for an even brighter future only to be wrenched from the world by an assassin's bullets. John Lennon, 1980 isn't about how the gifted songwriter died; but rather, about how he lived.
Womack is a world-renowned authority on the Beatles and their enduring cultural influence. Ken's Beatles-related books include Long and Winding Roads: The Evolving Artistry of the Beatles (2007) and The Cambridge Companion to the Beatles (2009), which was named as The Independent's "Music Book of the Year." In 2014, Ken published The Beatles Encyclopedia: Everything Fab Four in celebration of the 50th anniversary of the group's legendary appearance on The Ed Sullivan Show. Ken's books about the Beatles are included in the permanent collection of the Rock and Roll Hall of Fame's Library and Archives. Ken is also the author of four novels, including John Doe No. 2 and the Dreamland Motel (2010), The Restaurant at the End of the World (2012), Playing the Angel (2013), and I Am Lemonade Lucy! (2019). His work has appeared in such venues as Salon, Slate, Billboard, Time, Variety, The Guardian, USA Today, The Huffington Post, and The Philadelphia Inquirer. He serves as Professor of English and Popular Music at Monmouth University.
Recorded during the early days of Summer 2020, JEM Records artists took to the studio to record their unique interpretations of John Lennon's compositions. From the early Beatles days of "I Call Your Name" to the final recordings of (Just Like) Starting Over," this record is the culmination of decades of love of Beatles and Lennon songs. Featuring performances by The Weeklings, The Grip Weeds, The Anderson Council, Richard Barone, Johnathan Pushkar, The Gold Needles and The Midnight Callers. The cover is a reproduction of Al Hirschfeld's "Lennon at Home." It may be purchased online as on CD, vinyl, and mp3 formats.
---
The article continues after this ad
---
---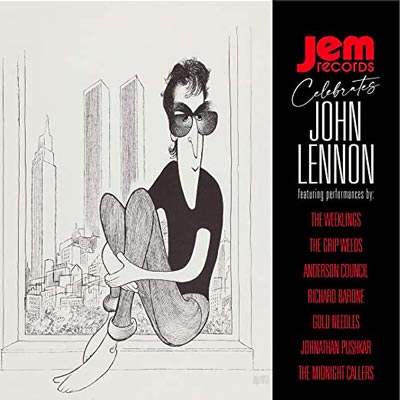 JEM Records Celebrates John Lennon Track Listing
1 – The Word/The Weeklings
2 – Child Of Nature/The Midnight Callers
3 – Jealous Guy/The Midnight Callers
4 – You Can't Do That/The Grip Weeds
5 – (Just Like) Starting Over/Johnathan Pushkar
6 – No Reply/The Gold Needles
7 – Revolution/Power To The People/Richard Barone
8 – Strawberry Fields Forever/The Grip Weeds
9 – It Won't Be Long/The Midnight Callers
10 – I Found Out/The Anderson Council
11 – Cold Turkey/Hey Bulldog/The Gold Needles
12 – I Call Your Name/Johnathan Pushkar
13 – What's The New Mary Jane/The Weeklings