By Al Nigrin
originally published: 09/11/2020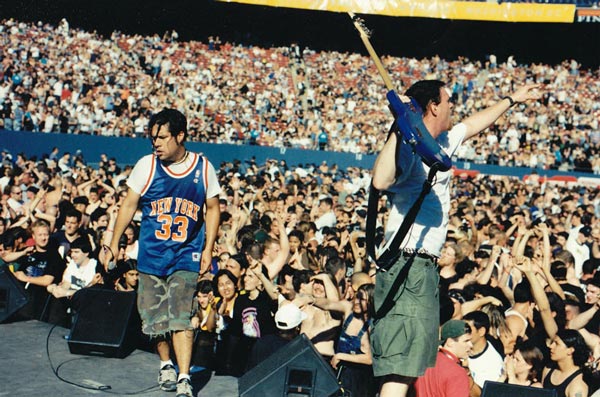 Here is the Underground Inc: The Rise and Fall of Alternative Rock New Jersey Film Festival Fall 2020 Q+A with Underground Inc Director Shaun Katz, guitarist Craig Silverman and drummer Matt Tecu.


Underground Inc: The Rise and Fall of Alternative Rock – Shaun Katz (Cammeray, New South Wales, Australia) Underground Inc tells the story of the rise and fall of the alternative rock scene, in the wake of Nirvana's success. Starting with it's roots in the eighties underground punk scene - witness the meteoric rise to mainstream dominance and how it all came crashing down against a world of excess and greed. This is the story of the music business colliding with some of the most important and overlooked musicians of the period, finally telling this story in their own words! Underground Inc explores the compelling history of the last physical rock scene in underground punk, and is a candid look into what it takes to survive as an artist in the music industry. Featuring interviews with a range of musicians and insiders from White Zombie, Queens of the Stone Age, Helmet, Clutch, Fishbone, Red Fang, Steve Albini and more. Underground Inc is a must see for both musicians and music lovers. 2019; 97 min.
Underground Inc opens the New Jersey Film Festival this Sunday, September 13, 2020!

Buy tickets here: https://watch.eventive.org/newjerseyfilmfestival2020/play/5f1485d8c21eff0036190539
Underground Inc will be available on VOD (Video On Demand) for 24 hours on Sunday, September 13. 
Virtual Fall 2020 New Jersey Film Festival Schedule: 

https://watch.eventive.org/newjerseyfilmfestival2020

https://newjerseyfilmfestival2020.eventive.org/schedule
---
The article continues after this ad
---
---