originally published: 09/11/2020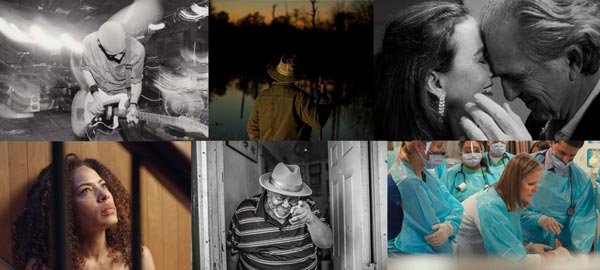 Film lovers will not be able to enjoy the Fall 2020 New Jersey Film Festival (NJFF) in the theatre, but they will be able to see the films at home. Since Rutgers University will not have any events take place on the New Brunswick campus this fall due to the COVID-19 pandemic, the festival will be presented virtually.  Running from September 13 to October 25, more than 40 films will be screening, with many receiving their New Jersey or area premieres (Middlesex County).
Albert Nigrin is the Executive Director/Curator of the Rutgers Film Co-op/New Jersey Media Arts Center, Inc. and a Cinema Studies Lecturer at Rutgers University. He says the festival chose Eventive to be the festival provider because they have been streaming films online for many years and have an excellent reputation.
"The Oxford Film Festival, run by my friend Melanie Lynn Addington, was one of the first Festivals to go virtual earlier this year and she has raved about them," explained Nigrin. "After I met with Eventive's CEO Iddo Patt, I knew we were in good hands. All the films will be available on VOD (Video on Demand) for 24 hours on their show date. There will also be special Filmmaker Introductions and Q+A Sessions available for many of the films."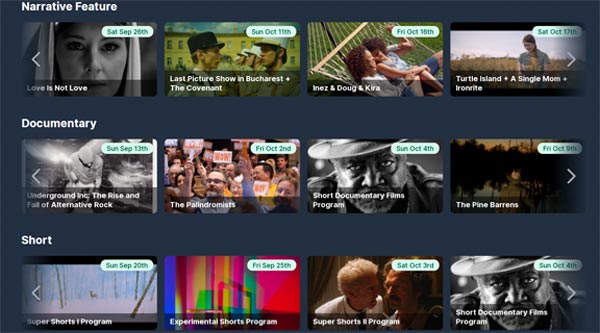 This is the 39th anniversary of the New Jersey Film Festival.  According to Nigrin, the films were all selected before the move to virtual screenings was made.  Essentially, the fall festival includes the films that were selected for the summer 2020 festival, which was postponed, as well as selections for the fall, creating twice as many screenings as usual.
And the festival had plenty of films to choose from. Even with the pandemic, there was an increase in the number of submissions to the fall 2020 festival.  Submissions for the spring 2021 festival are going strong as well.
Some highlights throughout the festival include:
*  Shaun Katz's "Underground Inc: The Rise and Fall of Alternative Rock" documentary on September 13 –This tells the story of the rise and fall of the alternative rock scene, in the wake of Nirvana's success. Starting with its roots in the '80s underground punk scene, viewers will witness the meteoric rise to mainstream dominance and how it all came crashing down against a world of excess and greed. The film features interviews with a range of musicians and insiders from White Zombie, Queens of the Stone Age, Helmet, Clutch, Fishbone, Red Fang, Steve Albini, and more.
*   Stephen Mill's feature film "Love is not Love" on September 26 – With biting dialogue and a quirky take on romance, the film explores the myth and the reality of fantasy, fate, and love. In the film, Frank has been married to Paula for 30 years, and fears that he has missed out on something that always seems just out of reach. His search leads him to a much younger woman who works as an escort, and who initially makes him feel whole again. Blinded by the fantasy that she could be his true love, he gradually recognizes that this is merely a fable produced by his yearning.
*  David Scott Kessler's documentary "The Pine Barrens" on October 9 – One of a few films with a distinctive Garden State angle, this documentary captures a six-year period of time in which politics threatened to undermine the Pineland's protections. Kessler filmed the forest and its inhabitants in order to create a growing and evolving portrait of nature and identity. The project, which evolved as a series of live performance scored by The Ruins of Friendship Orchestra, aims to capture the surreal wonder of the Pinelands in the hope of rekindling the sense of importance and imagination that helped to preserve it over 40 years ago.
*  Carolyn Jones's documentary "In Case of Emergency" on October 10 – This film follows emergency nurses and their patients in seven unique settings across the U.S, from urban to rural, shedding light on some of the biggest health care crises facing Americans today, and the opportunity that emergency nurses have to help break a sometimes-vicious cycle for patients under their care.
*  Julia Kots' drama "Inez & Doug & Kira" on October 16 – When Inez took her own life after a long struggle with bipolar disorder and drug addiction, no note was left, just a pile of old photos strewn about her bed. The two people closest to Inez – her sister, Kira, and fiancé, Doug – are left with many questions. Doug embarks on a self-destructive quest to decipher the significance of the photographs and understand what pushed Inez to the point of no return.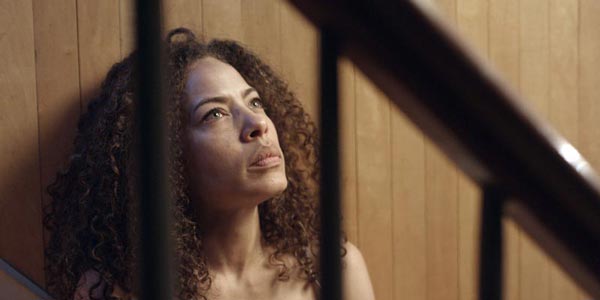 *  Two nights of short feature films on September 20 and October 3, one night featuring experimental short films on September 25, and one night featuring short documentaries on October 4.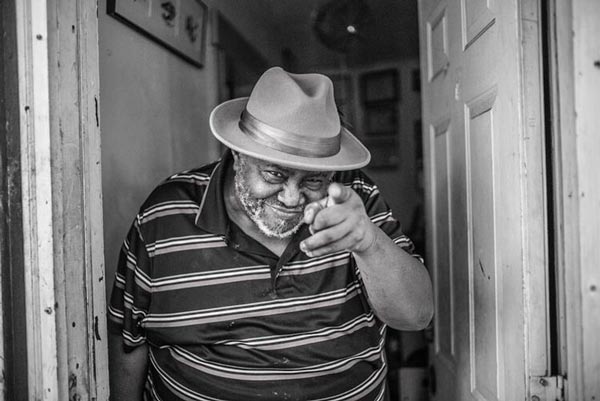 "The pandemic has certainly been terrible for brick and mortar cinemas and film festivals like ours," said Nigrin. "It looked like we would lose thousands of dollars by not holding our annual Summer International Film Festival. Nonetheless, I was not despondent. I thought this was the perfect opportunity to try something different.
"I [was] telling my wife Irene the other day that over the last 39 years of running the NJFF, that when things take a turn for the worse or we need help, a genie comes to our rescue. Well, that genie showed up in the nick of time this summer. Rutgers was going to have a summer session with all of its classes being held remotely and they would need to have some extracurricular activities and programming for their students. So I reached out to Krystal Ann Ladao, the Senior Program Coordinator of the Rutgers Summer Session office, to see if they would be interested in sponsoring a Best of the Spring 2020 New Jersey Film Festival series, and she was very interested and enthusiastic about it. I proposed to do 4 screenings, which would feature the films that won prizes at the Spring Festival. 
"Rika Rana the Senior Project Manager from Rutgers Game Research & Immersive Design (GRID) was instrumental in figuring out all of the technical logistics and we pulled it off. We averaged about 80 people for each of these screenings in June. The June screenings were free and open to the public via our Facebook pages, as well as shared via Webex for the summer session students.
"It was so popular that we did three more screenings for just the summer session students in July. We still lost money this summer, but the Best of NJFF series made it not as terrible, as we were able to generate some income thanks to Rutgers Summer Session."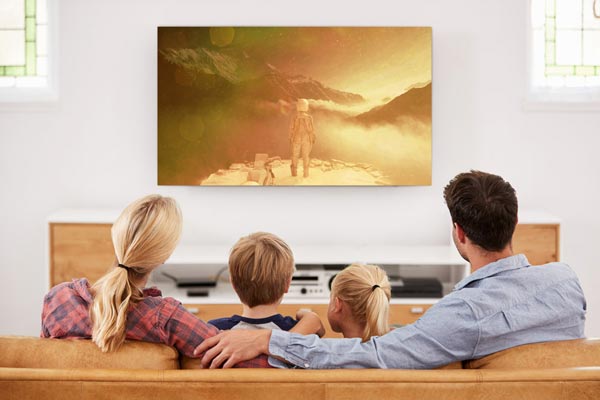 The virtual screenings in June could also be seen as a test run for the Fall Festival.  Judging by the response they received, Nigrin says short films and features were both chosen equally online.  He learned that there are positives and negatives about virtual screenings.  But, for him, nothing beats seeing films in a theatre setting and he looks forward to the day that returns.
"Seeing a film with a lot of people in a movie theatre with a large screen and nice sound system truly is a different and, in my view, mostly better experience," said Nigrin. "I look forward to going back to doing that; but, to be honest, there is a positive side to screening films virtually, as now someone in Texas or someone in France can now be a part of our festival. It opens us up to a new audience."
---
Tickets for the festival can be purchased online. The complete schedule and information about each film can be found there as well.
---