originally published: 09/03/2020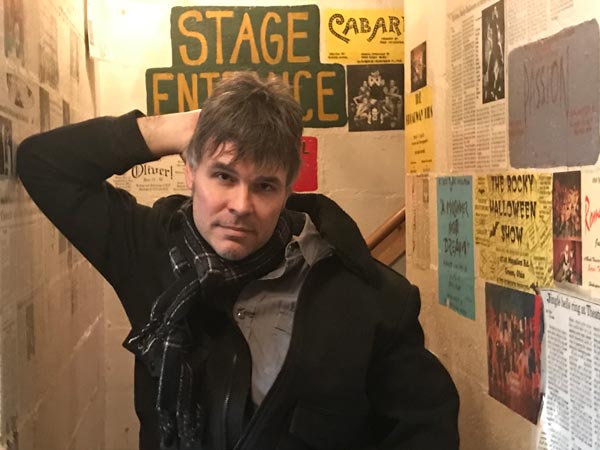 Ohio rocker Brian Lisik has released the latest single from his upcoming album Gudbye Stoopid Whirled (Release Date: October 2, 2020). The song, "Looking For You," is an unflinching and unpretentious exploration of female empowerment issues. Here is the official premiere with the single available everywhere on Friday, September 4th.
"'Looking For You' could be my favorite song I've ever written. It's a three-and-a-half minute opera really," said Brian Lisik. "I wrote the chorus 'I know, someday, if you look hard enough you'll find me out there too, looking for you,' long before the rest of the song, not really knowing what it meant. When I wrote the verses, the song became the story of a disillusioned woman who self-medicates with sex; gaining power from it, but ultimately being left empty by it. The chorus then became her past speaking back to her. Which all works on a couple different levels – either literally, about this woman, or more metaphorically, about how power in general is often used as cover for the shortcomings of the powerful.
"And (guitarist/drummer) Chad Jenson put that sweet little "Gentle On My Mind" acoustic guitar solo in there that just floors me every time I hear it."
For the better part of the past two decades, Akron, Ohio-born Brian Lisik has been generating that sort of reaction from music critics and audiences alike. 
On his latest release, Gudbye Stoopid Whirled - a Don Dixon co-produced slice of homemade musical spontaneity – Lisik pulls no punches, takes no prisoners, and rips the roof off the joint without raising his voice. 
---
The article continues after this ad
---
---
Over the course of five albums filled with guitar-driven power pop and pensive neo-folk, Lisik's fans have continually called for an all-acoustic album from the consummate rocker. 
With Gudbye Stoopid Whirled, Lisik and his longtime songwriting partner, Steve Norgrove, finally oblige. 
Sort of. 
Recorded at Norgrove's Bass Mint Studio and mixed by legendary producer Don Dixon (REM, Counting Crows, Smithereens, Gin Blossoms, Kim Carnes, Mathew Sweet), the album is indeed a musically stripped affair, populated by inscrutable instrumentation - "lap drums," "mouth trumpet" "heavy metal banjo," "F# minor guitar (to fix Brian's screw up)." But calling Whirled an acoustic album is a misnomer. 
The 10-song collection boasts a decidedly early-rockabilly/60s garage punk/Stax soul vibe throughout. Lisik has tiptoed into such compositional waters on past efforts. Here, he cannonballs from the high dive, all while avoiding the corny pantomime of many of today's mainstream "roots" artists. The result is an altogether fresh and unique sound. 
"Steve and I trusted our co-producer to know enough to stay out of the way of the songs," Lisik said of working with Dixon. "But we were still starry-eyed kids in his presence. I've known Don for probably 20 years, but had never mustered the guts to ask him to work on a record. I feared he would laugh at us when he heard the recordings." 
Rather, Dixon said. 
"On his new record, Brian has captured the essence of a classic rock album while maintaining all the ragged glory of a home recording.  His voice may seem like the main attraction at first but the songs will get inside your head and stay there." 
In spite of its sparse arrangements, Whirled paints on a lyrical and musical canvas as expansive as any Lisik and Norgrove have attempted in the past. 
Swirling, jangly guitars and understated jazz percussion from Norgrove's Hillbilly Savant bandmate, Chad Jenson, buttress the songs' universal themes, each delivered by Lisik with a poignant immediacy. The singer coos and snarls his lyrics with a restrained ferocity that never fully explodes, but rather percolates menacingly over the album's entire 33 minutes.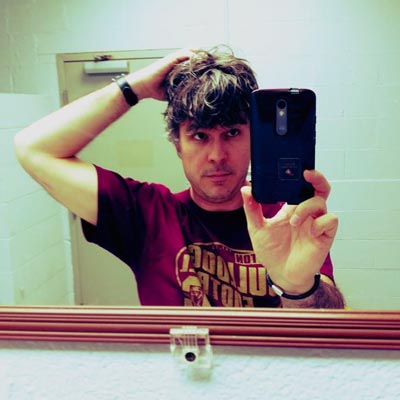 Whirled also tackles infidelity and sex-as-self-medication ("(Erebus Goes) Overbored"; "Mindship"); addiction and suicide ("Death of a Broken Heart"); self-aggrandizement and fleeting celebrity in the social media age ("Junior High School"); and the circuslike atmosphere of the media in modern American politics ("Dont-Ray-Me") – the latter relatively virgin territory for Lisik, an avowedly apolitical songwriter. 
Whirled also offers a healthy dose of rock-n-roll frivolity with the obligatory road song, "Cheboygan, Sheboygan"; a ramshackle, written-on-the-spot instrumental rave up, inexplicably titled "Call It Liquid Timing (Part 1)"; and the Norgrove-penned Big-Star-meets-Buddy-Holly slice of power pop perfection, "Happy All The Time." 
Lisik called 2019, which simultaneously saw the recording of Whirled and the unofficial disbanding of his longtime backing group, The Unfortunates, "a tough year." 
"The threat of creeping irrelevancy haunted me and I kind of hid out," Lisik said. "But these songs started to inform me that, in the end, we're all pretty irrelevant – which I thought that was a very relevant realization." 
The lyrics, and darkly stark instrumentation, also take on a much more immediate and sinister quality in this post COVID-19 world. 
"The album was titled months before the pandemic; it was not intended at all to be prophetic," Lisik says. "Though Dixon did jokingly call me a 'seer'." 
Gudbye Stoopid Whirled follows 2017's We're Sorry…, which entered the national Americana Music Association and FMQB charts on the strength of the singles "Feudal Nights" and "Colorado Avenue."