originally published: 08/31/2020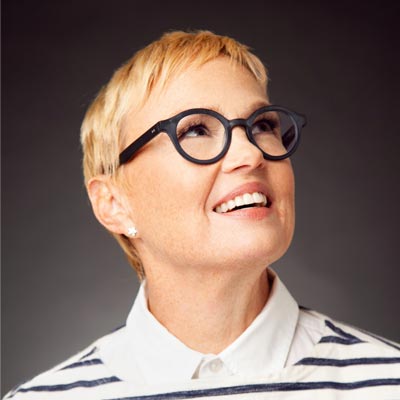 (MONTCLAIR, NJ) -- The Writers Lab has selected Montclair resident Barbara Ward Thall is one of its 12 participants, its most inclusive class ever, with half its winners identifying as diverse, and half its projects identifying as "genre" for its 2020 script development lab. For 2020, its sixth year, rather than a physical retreat, The Writers Lab will pivot and build a rich virtual experience for its twelve winning writers with intensified focus on pushing drafts across the finish line.
The virtual program takes place October 1-4, 2020. Additionally, in 2020, The Writers Lab extends its support to its entire pool of applicants with new online resources, including podcasts and recorded talks with lab mentors and supporters, curated links, and more.
Launched in 2015, the program is the only lab in the world devoted exclusively to script development for women writers over the age of 40. The Lab is produced by co-founders Elizabeth Kaiden and Nitza Wilon and New York Women in Film & Television, and supported by Meryl Streep, Nicole Kidman, and Oprah Winfrey.
Thall's Western genre screenplay Little Sister was selected for the highly competitive program. The story takes place in 1849 Missouri, in which a gender defiant farmgirl drags her flighty mother along on a rescue mission to save her abducted sister from escaped convicts. Prior to screenwriting, Thall developed brand marketing programs and advertising campaigns that connected with consumers on a cellular, emotional level. She has 20+ years of digital and global brand marketing strategy, operations, and creative solutions in senior roles at Audible, The Publicis Groupe, Razorfish, and RadicalMedia.
"I'm an ex advertising and marketing exec turned screenwriter, who channels my sorrow, rage, and overall bewilderment about life to write highly personal, female-led stories which aim to uplift and provide hope," said Barbara Ward Thall. "Although I never realized my childhood dream of becoming a cowboy, my selection for The Writers Lab 2020 with my period western, Little Sister, is the next best thing."
---
The article continues after this ad
---
---
In these shifting, challenging times, audiences are savvier, and hungrier for new perspectives, especially narratives shaped by women. Amidst the global pandemic, submissions to The Writers Lab for women over 40 went up by 25%. Clearly, demand persists for this dynamic, prolific network of industry veterans and ground-breaking creatives that launches the work of women screenwriters in their prime.
The 12 participants of The Writers Lab 2020 are:
Nichole Abshire, Imposter Impersonator (family dramedy)
Charlotte, Cameron, Throw Money (thriller)
Elisa Greven, Silent Spring (science biopic)
Joey Day Hargrove, Highway to Heck (comedy)
Christine Hoang, Fly Girl (comedy)
Christine Autrand Mitchell, The Field (horror)
Carolyn Saunders, Island West (sci-fi)
Kelly Yoon Strathmore, Wing and A Prayer (coming of age)
Barbara Ward Thall, Little Sister (western)
Victoria Thomas, Street Food (drama)
Sandy Thomson, A Sharp Arrow (historical thriller)
Julie Zografos, Dark Quarry (mystery)
The Writers Lab also announced an expanded roster of influential, experienced filmmakers to mentor participants in development sessions, panels, and story-breaking workshops. Mentors include producers Anne Carey (Can You Ever Forgive Me?), Susan Cartsonis (What Women Want), Shruti Ganguly (The Color of Time), Mary Jane Skalski (Hello I Must Be Going), Frida Torresblanco (Pan's Labyrinth), Jamie Zelermyer (NYWIFT Board President and former Focus Features VP), and screenwriters Mara Brock Akil (The Game), Pamela Gray (A Walk on the Moon), Lisa Jones (Disappearing Acts), Gina Prince-Bythewood (Beyond the Lights), Theresa Rebeck (355), Robin Swicord (The Curious Case of Benjamin Button), and Pat Verducci (True Crime).
"I'm excited by this year's inclusive group of women screenwriters and the diversity of their stories. I look forward to seeing these films - from science fiction to horror, mystery to westerns - come to fruition. The more women's stories we see, the more women are empowered," stated Lab supporter Nicole Kidman.
"Now more than ever, we must all answer the call to be more inclusive, to reflect the totality of human experience," said The Writers Lab co-founder Elizabeth Kaiden.
"Despite the challenges this industry is facing, the appetite for fresh, smart content is growing, and we have a proven track record for finding stellar storytellers to meet that demand," added The Writers Lab co-founder Nitza Wilon.
"The challenges of COVID-19 also offer tremendous opportunities to collaborate creatively and explore new ways to engage with the writers," said New York Women in Film & Television Executive Director Cynthia Lopez. "NYWIFT remains committed to supporting The Writers Lab participants throughout their careers and we look forward to exploring these new virtual experiences together."
Partners include the Writers Guild of America, East, The Black List, Falco Ink, Film Fatales, Filmarket Hub, Relativity Ventures, Roadmap Writers, Stony Brook Manhattan Center for Creative Writing & Film, and Untamed Stories. A special thank you to Final Draft for their product contribution.
---
Founded by Kyle Stokes with Elizabeth Kaiden and Nitza Wilon, and produced with New York Women in Film & Television, The Writers Lab is dedicated to developing narrative feature screenplays written by diverse women over the age of 40. We are industry veterans who elevate the work of women screenwriters in their prime through mentorship, advocacy and exposure.