By Al Nigrin
originally published: 08/23/2020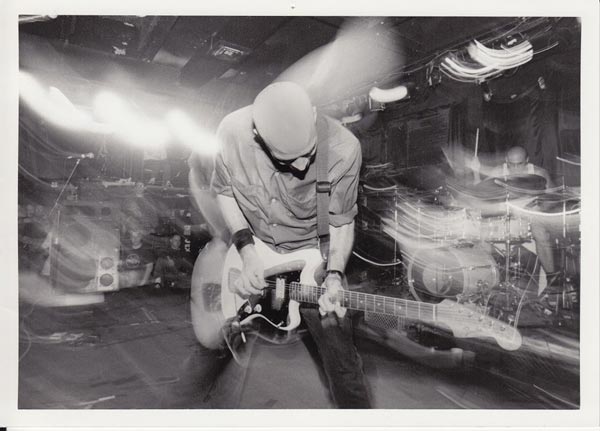 The New Jersey Film Festival will present the North American premiere of Underground Inc: The Rise and Fall of Alternative Rock by Shaun Katz on Sunday, September 13, 2020. The festival is being presented virtually due to the pandemic. Films will be available on VOD (Video On Demand) for 24 hours on their show date.
Underground Inc tells the story of the rise and fall of the alternative rock scene, in the wake of Nirvana's success. Starting with its roots in the eighties underground punk scene - witness the meteoric rise to mainstream dominance and how it all came crashing down against a world of excess and greed. This is the story of the music business colliding with some of the most important and overlooked musicians of the period, finally telling this story in their own words.
The documentary explores the compelling history of the last physical rock scene in underground punk, and is a candid look into what it takes to survive as an artist in the music industry. Featuring interviews with a range of musicians and insiders from White Zombie, Queens of the Stone Age, Helmet, Clutch, Fishbone, Red Fang, Steve Albini and more. Underground Inc is a must see for both musicians and music lovers. Al Nigrin caught up with Director Shaun Katz to learn more about the film.
Your highly entertaining documentary feature film Underground, Inc. tells the story of the rise and fall of the U.S. alternative rock scene in the 1990s. It feels like it was a real labor of love for you. Please tell us more about how you got involved in making this film.
Thank you, I'm really happy to hear that wider audiences, so far, have been engaged and entertained by it, especially since it came out of a very niche-like obsession for these unknown bands. It was a long, long labor of love and at the time I began the process of making it, it definitely seemed like something I absolutely had to do. The bands featured in the film have had such an important impact on my life, and it was strange to me that every time I played some of these bands in either the record store I was working at, or to friends, I was always getting the same response from people saying, "how come I've never heard of these guys." There were so many bands who during that time got sucked in to that major label machine and simply never made another album afterwards. I had to raise money, privately, to fly over to the States from Australia and get to the bottom of what happened. These artists had done so much for me and I wanted to tell their story.
---
The article continues after this ad
---
---
How long did it take you to make it? How much footage did you end up shooting?
It took 5 years to complete. I did shoot way too much footage – 90 hours....so in that regard I learned a lot. It was difficult to figure out what to include but I'm still happy I now have a detailed record of these artists and their experiences.
How were you able to round up all of these musicians, producers and A+R agents?
The wonder of emailing and Facebook. I did use my previous short films and connections with some of these artists who I already had worked with, to give the project more credibility. I strategized very carefully with my co-producer, Adam Lovett on how to approach these people, and once I began emailing agents and managers etc – it was just up to who was interested or not.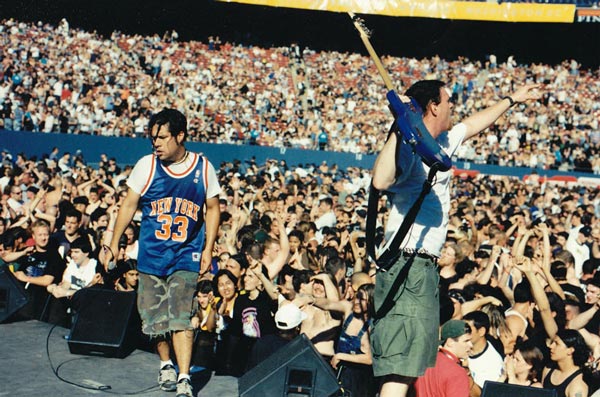 How did you decide who to interview?
This was the really cool part for me, all the artists in Underground Inc are some of my favorite musicians ever, I was basically adapting my record collection into a film. These were all the artists that were on my dream list of people to interview. Also, the great thing about approaching a band is that if one member turns you down, there are always 2 or 3 more people from the same band that you can approach.
Editor/Co-Producer JB Sapienza does a really great job keeping the film following nicely. He also did a great job with the graphics. Tell us more about him.
He was definitely the secret sauce in the ingredients. We sent each other scenes back and forth that I had edited together before he came on board. I was in Sydney, he was in Boston and we molded down a few hours of scenes into something singular and coherent. Our collaboration was the most fun I had out of the entire experience of making the film. I feel that more than anything else, he was responsible for helping to form a strong aesthetic for the film. It's all talking heads, so his input really made a difference in creating something fun to watch. The reason I wanted him to be involved in the editing was because he had made a film called, My Name Is Jonah, and I saw it at a local film festival and there were these effortless transitions in the story beats, which is why I had to twist his arm into coming on board!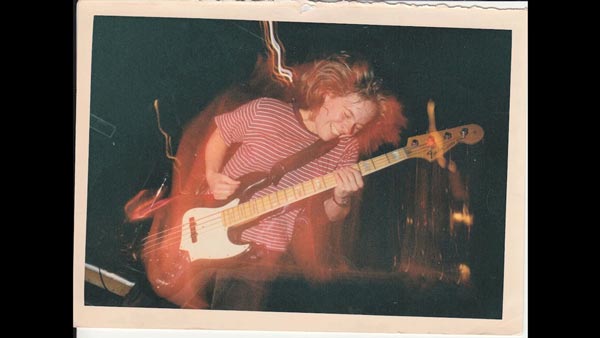 There are a lot of rock docs out there but most of them focus exclusively on "famous" bands. Yours does a great job shining a light on many bands that are really terrific but never got the attention they deserve. Was one of the goals of your documentary to give them more attention?
Totally. While the goal was to find out what was going on in the music industry at the time. The second thing I was hoping to achieve was to use the film to generate more interests in these bands.
Your film gives a lot of guidance about the pratfalls of the rock business to youngsters who may be thinking about starting and playing in a band. Some of my favorite lines came from drummer extraordinaire Matt Tecu. In describing the music from the alternative rock scene of the 90s he said the "songs were about being lost, about being high, about being angry." And he also said about the many drugs that were being taken by the musicians that "100,000 boys died trying to be like Keith Richards." It seems those two quotes perfectly encapsulate the scene. Do you agree?
Matt is one great storyteller. The line about being lost, being high, being angry, I would say really sums up the spirit of the music itself. That raw, angry energy seemed to really come from somewhere authentic or at least attempt to express something visceral. That was the appeal for me to that music. What he said about Keith Richards got to the core of that drug issue, and allowed me to bypass a lot of the morbid clips that I could have included in that scene, which seem to be such a cliché at this point. This was the very reason I was wondering if I was even going to address drugs during the shoot, but I think I had to, especially with the bands I was choosing to cover.
Are there any memorable stories while you made this film or any other info about your film you would like to relay to our readers?
Well I'm proud of the fact that I completed the film. I was a one man crew and I got to meet my favorite musicians everyday for 2 months. Their reactions to me and my camera were as weird and wild as you could imagine, given that there are some strong personalities that I was meeting. I remember Steve Albini being impressed that it only took me 5 minutes to set up my filming equipment, which I found funny since I hardly had anything with me. I think it appealed to his punk sensibilities that I showed up to do this by myself. I remember Dave Wyndorf from Monster Magnet saying that I was a maniac for doing it on my own, but in a weird way I think that manic desire to make the film, no matter what, created some sort of instant trust among the artists I was filming.
---
The screening is available Sunday, September 13, 2020. Tickets are $12. Films will be available on VOD (Video On Demand) for 24 hours on their show date. There will also be special Filmmaker Introductions and Q+A Sessions available for many of the films.
To buy tickets for this screening, click here.