originally published: 08/23/2020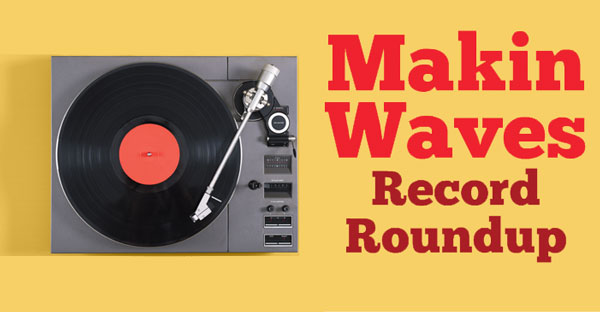 After two edgy indie-pop EPs since 2016, the Asbury Park trio Ragged Lines opted to live up to its name in a different way by going in a roots-rock direction with their debut full-length, "Hills & Valleys." Yet, the pop inflections of such related bands as ROMP and Well Wisher still permeate the songcraft of vocalist-guitarist Carter Henry, bassist Lucas Dalakian and drummer Matt Viani, especially on the sweet opener "Shortcut," which examines the pitfalls of love.
That trap continues with the more ragged "Keep Talking," which equally facetiously and sincerely looks at a drunken conversation with a crush that the would-be suitor is trying to figure out if he regrets but knows he meant. While Ragged Lines apply salt 'n' vinegar to this track, unofficial fourth member, Ally Rose, a singer-songwriter originally from Bayonne, sweetens the mix with her vocals. They have been among the best in the New Jersey music scene since her days in the great New Brunswick alt-folk outfit Little Rose. Ally contributes to most of the other tracks as a part-time studio member of the band, including "Monica," an oddly twisted breakup song that pairs raw emotion with a polished, acoustic-driven alt-folk sound. Ally's sweet vocals underneath Carter's warbly rant add to the disparity.
Throughout the 10-song album's examination of various degrees and depression and alleviation from it, producer-engineer Erik Kase Romero also contributes performances to what is another excellent work among his two-time Makin Waves Award-winning Producer of the Year credentials. His organ work on "Back" is among the album's most impressive moments.
The jangly "Wake Up Song" about missed opportunities, especially friendship, features spare but telling guitar work. It leads into "Hawaiian Shirt," which turns Jimmy Buffett on his ear with surprisingly sad sounds and lyrics about existence within preferred isolation.
The upbeat-sounding basher "Little Something" saves the day as a modern-day rave-up about experimenting with amphetamines, but then comes "Goners," a downer that continues the exploration of the sadness at the core of the album.
One of the best tracks is the single, "Hangin' On," which offers hope in the face of the sadness, as well as unrequited love. Power-poppin' uses of nostalgia remind me of Fountains of Wayne and their late, great leader Adam Schlesinger. I especially love the chorus line: "These days are lost in between what's real and what's possible." 
Also outstanding is the closing "Waterfall," a foreboding acoustic shuffle beautifully colored and shaded with haunting keyboard atmospherics and soulful organ bits by Erik. 
As entertaining as it is thought-provoking, "Hills & Valleys" should appeal to a broad spectrum of music listeners. Fans of emo will appreciate the emotions expressed. Fans of power-pop will enjoy the exquisite song construction. Roots-rock lovers will dig the raw, ragged, organic dynamics mined throughout. 
---
The prolific Successful Failures follow last year's "Saratoga" LP with another solid effort, the nine-song "Pack Up Your Shadows." Originally intended to be an EP, the fusion of ragged roots rock and indie pop was expanded by the Trenton-based outfit with the time afforded by the pandemic. A mix of country nuggets, rock 'n' roll rave-ups, and beautiful ballads, the LP is a joint venture between founding frontman Mick Chorba's FDR Label and the Jersey indie Kool Kat Musik, whose CD release, includes a bonus disc of Mick's solo acoustic versions of each song.
To be honest, I would miss the leads of Pete Smith whose playing is a cross between the ragged raunch of Keith Richards and the haunting ring of Mick Taylor, which is what makes great half of the album's only disappointing track, "More of the Same." The parts where the track is a "Rip It Up"-like rave-up are exceptional, but then, the track twice slips into unfocused and unneeded psychedelic blues, making would have been an excellent track overlong.
Other than that, "Pack Up Your Shadows" is great, mostly concentrating on the band's rich country roots, especially a closing cover of Hank Williams' "My Bucket's Got a Hole in It." The Successful Failures often dip into Williams' rewarding well, but this track may be their best Hank cover yet because of the way they make it their Dirty Jersey own with a sleazy blues take, while still honoring the original with bending guitar notes that flirt with a pedal steel sound. 
Other country fare includes the hillbilly sparseness of the opening "Honeycomb," the rambling, rumbling drinking song "On Down the Line," "Whiskey Song," which rotates between pining and rollicking as it explains the need for self-medication, and the Williams-meets-Westerberg "Something Good," a hopeful sequel to "I Saw the Light." All feature the exceptional mandolin playing of Ron Bechamps, as well as the steady, sturdy rhythms of drummer Rob Martin. 
My favorite track is the Tom Petty-meets-Replacements heartbreaker "This Girl," which, as the granddaughter of "American Girl" and "We'll Inherit the Earth," tries to make the best of a world gone mad. As the world gets crazier, it's a relief to have a gamut of great American music like this ranging from hillbilly to rockabilly to punk. America may never be great again, but "Pack Up Your Shadows" proves that its music always will be.    
---
South Jersey singer-songwriter and multi-instrumentalist 4:44 wrote what he had planned to be his debut album while still in high school around 2012, but he didn't finish recording it until recently. In the meantime, he has self-produced a stylistically eclectic catalog of seven albums, each focused on a different genre. 
With the new eighth outing, "In Context," he explores acoustic pop, playing all the instruments and producing all the tracks, as he has with his subsequent recordings. 
The coming-of-age tale of lost innocence opens with the standout "Light Rose," which 4:44 describes as the first keeper he ever wrote. The alternatingly heartbreaking and uplifting tune chronicles a visit with his mother to see his Aunt Rosie in a rehabilitation center right before her death. The song was inspired by a light shining through a window as they consoled each other. Alongside a mellow but sensual groove reminiscent of John Mayer, 4:44 poignantly sings, "My heart cant speak now. It's plotting against goodbye, extending incompletes, yet managing to beat when the tears are stuck inside. And I hope you know we got your light rose." 
Throughout the 10-song "In Context," other 4:44 influences U2 and Bruce Springsteen sneak into the production and songwriting, which also most impresses with the closing "Living Hope." The soul-pop nugget demonstrates a wisdom far beyond a teenager's years as he requests God to come to earth once again to clean up the many messes of our world. 
4:44 also musically has mined dream pop (2019's "Dream-Wake"), indie rock (2018's "Creatures" and 2017's "Parallelement"), electronic prog-rock (2018's "Reckoning"), alternative rock (2017's "Cardinal" and 2016's "Greenwave") and acoustic Americana (2015's "Child of God"). I look forward to his next sonic venture, tentatively entitled "Wilderness," a new shoegaze affair that flirts with metal and industrial, which he will produce alongside another shelved project, "Higher Learning." The talented artist also makes his own videos, which he did particularly well for "Living Hope."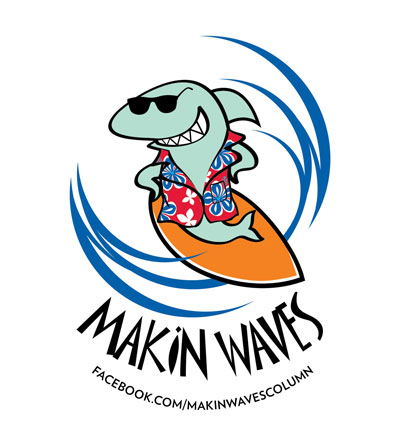 Bob Makin is a reporter for MyCentralJersey.com and the former managing editor of The Aquarian Weekly, which launched this column in 1988. Contact him via email and like Makin Waves on Facebook.