originally published: 08/20/2020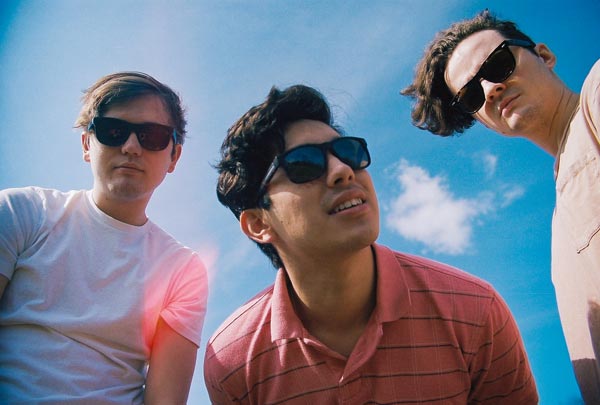 The popular Clinton-based indie-pop trio The Happy Fits drop their sophomore LP, "What Could Be Better," on Aug. 28, but Makin Waves has a review now. PHOTO COURTESY OF THE SYNDICATE
The charming, quirky indie-rockin', power-poppin' Clinton-based trio The Happy Fits' sophomore album, "What Could Be Better," will arrive Aug. 28, and Makin Waves has a sneak peek. The 10-song follow-up to the 2018 debut full-length, "Concentrate," opens with three singles, all of which were made into funny videos.
The first is "Go Dumb," a Violent Femmes-meet-The B-52s channeling of '60s punk-inspiring garage rock that is a portal of escapism in the face of success. As a star rises, desiring and acquiring more material possessions along the way, he "just wants to go dumb." The song makes great use of principal songwriter-vocalist Calvin Langman's classically trained cello playing, which he frequently alternates between rhythm and lead instrument. A thick, fat rumbling solo by him serves as the break to the sweet, ragged, rough, raw track.
Speaking of that cello, Calvin was studying the instrument at Rutgers University, which he was attending with his bandmates (and high school chums), Happy Fits guitarist Ross Monteith and drummer Luke Davis. But after the unexpected success of their fun 2016 EP, "Awfully Apeelin'," they dropped out, dropped "Concentrate," and toured nationally with The Wild Life and Frights.
But for Calvin, dropping out of school was a big deal because he trained in classical cello since he could hold it upright with the support of a conservative half-Filipino family, who were less than understanding of his decision to be in a rock band. Expectation is a big source of where Calvin's songwriting comes from and a motivating force, along with knowing, as an Asian-American, being in the front person in an indie-rock band, offers inspiration to others.
Expectation is at the heart of the next track on "What Could Be Better" — and latest single and video — "No Instructions," a harmonic Kinks-meet-Killers tale of navigating the pitfalls of a difficult relationship through sleep. The clips for the first two tracks sandwich the one for the LP's third, "Moving," a tongue-in-cheek bit of fun that combines the Mop-Top schmaltz of Paul McCartney with the edgy strut of The Strokes. But the cherry on top of this sonic sundae is Calvin's eerie, unsettling cello, which provides the music equivalent of the fourth dimension.
A more musically and lyrically mature effort than the sometimes silly "Concentrate," "What Could Be Better" also includes:
* "Two of Many," an animated love song filled with hope
* "The Garden," a sweetly somber, plinky track that features Calvin plucking his cello in a standout with a symphonic, harmonic quality that fans of The Beatles' "She's Leaving Home" thoroughly will enjoy
* "Hold Me Down", a dynamic rocker in which Calvin flirts with tremolo in both his cello and voice
* "She Wants Me (To Be Loved)," a quirky, jangly danceable obsession with the discretion that comes with just being friends
* "Sailing," a folkie foray complete with impressive lyrics about disconnection, such as the second verse, "I feel your laughter / Your warm, open star. I'm chasin' after somethin' that isn't there."
* "Get a Job," a classic-sounding rocker about being too broke to afford a girlfriend that sounds like Johnny Cash leading a jam between The Who and Led Zeppelin.
The closing Proclaimers-like title track perfectly sums up the life-affirming exuberance of "What Could Be Better," a fitting record for a summer pandemic that reinforces why we have to make the most of what's around us: family, friends, and life in general. The Happy Fits hope to make the most of the album by touring in support of it if the Rock Gods allow.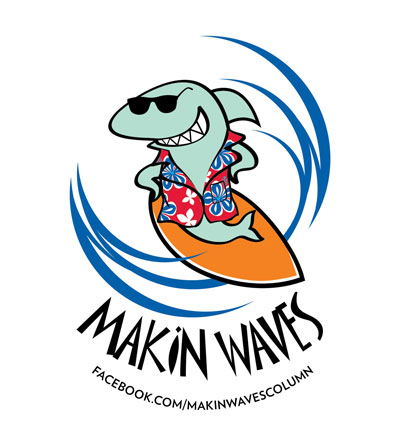 Bob Makin is a reporter for MyCentralJersey.com and the former managing editor of The Aquarian Weekly, which launched this column in 1988. Contact him via email and like Makin Waves on Facebook.