originally published: 08/13/2020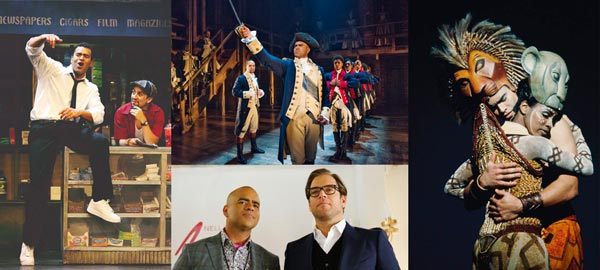 "It must be nice… It must be nice… to have Washington on your side."
Millions of people have had that ear worm ringing through their households during the pandemic thanks to the Disney+ film of "Hamilton." For 17 performing arts centers, including Millburn's Paper Mill Playhouse, the man who portrayed George Washington in Lin-Manuel Miranda's revolutionary show will be on their side with "Christopher Jackson: Live from the West Side" - a livestream concert taking place on Saturday, August 15 at 8:00 p.m.
Accompanied by a live band, Jackson will perform songs from his favorite musicals, pop standards, some of his original materials, and will share stories from his time with two of the most important musicals of the last 20 years: "In the Heights" and "Hamilton." One aspect he's particularly excited to present is a tribute to Harry Belafonte, one of his idols.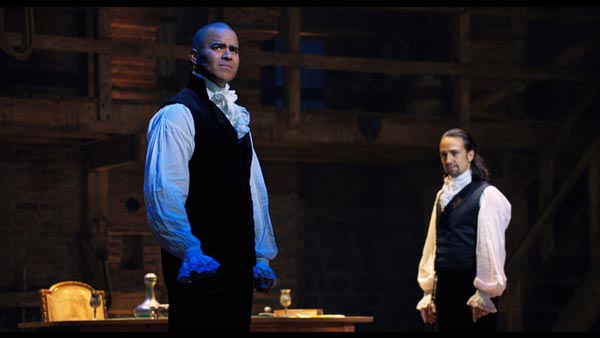 This livestream concert will take place at New York's New World Stages (an off-Broadway house that has been the home of productions like "Jersey Boys" and "Avenue Q"). It is a co-production of Dallas Summer Musicals and Entertainment Benefits Group with proceeds supporting the arts centers.
Essentially, the show provides a lifeline to theatre fans starving to see live theatre, arts centers desperate for financial support, and artists like Jackson longing to perform on stage. On August 11, via a press conference presented on ZOOM, Jackson explained why this show is important.
"I've been itching, like so many others, to get on stage and the prospect of being able to do it safely was first and foremost something that we were most concerned about," said Jackson. "But also just the opportunity to help; to know that we were going to be doing something that was literally going to help people stay employed - to ease the burden of all these centers that are dedicated to serving the public and to providing so many difference resources to the community from an artistic standpoint."
"The idea that we could safely pull this off, was obviously very appealing to me," he continued. "I think we're all trying to find a lane by which we can get back on stage and share what we do with the public. And the idea that we were going to be doing it in a way that allowed people to stay at home and be safe, but get a taste of a live experience means so much. So once we were able to work out the technical aspects of it, I've been waking up every day and thinking about nothing else than doing the show."
Jackson, who can currently be seen on the CBS drama "Bull," was nominated for a Tony Award for Best Featured Actor in a Musical for his portrayal of George Washington in "Hamilton;" won a Daytime Emmy Award for Outstanding Original Song for a Children's Series; and earned a Drama Desk Award for Outstanding Ensemble Performance with "In The Heights." He also won an Emmy Award with Will.I.Am for the song "What I Am." Jackson's Broadway debut was as an ensemble member of the original cast of Disney's "The Lion King," where he ultimately took over the role of Simba. With an extensive list of Broadway musical credits in his resume, he has no shortage of material to choose from.
Tickets for "Christopher Jackson: Live from the West Side" are $40 per household and are available at PaperMill.org. Tickets include access to the livestream performance plus an additional 72 hours of on-demand viewing of a video recording of the livestream, available beginning one hour after the live broadcast ends. Proceeds from the ticket sales will help support nonprofit arts groups, including Paper Mill Playhouse.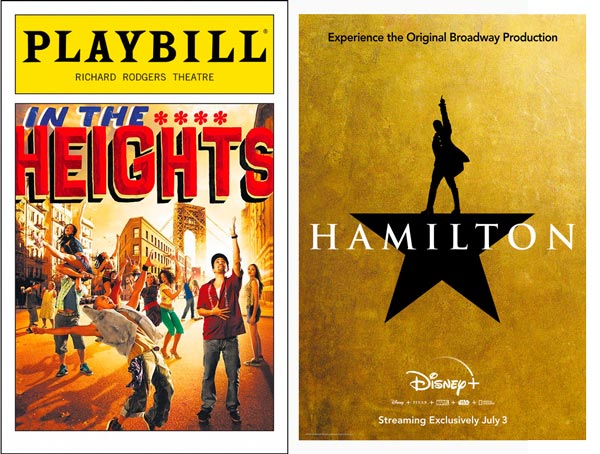 As Jackson noted during his press conference, the performing arts centers that will benefit from this livestream concert do far more than just present shows. They are important parts of the local community that employ many people, present classes and instruction for children, and help support many local organizations. Paper Mill Playhouse is well known for its educational programs, including its annual summer conservatory and theatre camp, which has included prominent alumni such as Anne Hathaway, Laura Benanti, Nikki M. James, Robert McClure, and Shanice Williams. Paper Mill also presents the college musical theatre common prescreen, the Paper Mill Show Choir, and the Rising Star Awards spotlighting the best in high school musical theatre across the Garden State.
"If we do our job, and we can support them in the right way, they're going to be there when we're able to step out of our homes and be together once again," said Jackson.
When asked about the challenges of performing without an audience, Jackson said that he's always imagining how an audience is going to respond. He believes theatre gives people a license to feel what they want to feel in the moment without any need to apologize for it; that there is a tacit agreement that everyone will sit down and enjoy something together. While the traditional way of getting together and seeing a show at a venue like Paper Mill Playhouse is not possible right now, this is an alternative worth pursuing.
"Great art meets you exactly where you are," explained Jackson. "It meets you at the point of where your need is and that need is going to be different for everyone. I thrive off of the interaction with an audience. I love knowing how the shift in an audience happens at a joke or a dramatic moment – I live for that. I think our goal in this show is for nothing else to put a smile on your face, to hear some songs that will make you feel something, and just be reassured that as artists we are here to serve the audience. There's no way to do this in a way that's foolproof. The virus doesn't care that we love theatre. It doesn't care that we want to feel or hear or be provoked by a performance."
"As artists, our job is to share what we have with whomever will receive it and however they will receive it," he continued. "We're not feeling a great deal of pressure to remake how we consume the art. We're just trying to create moments that folks can enjoy and walk away feeling a little better than they did when they sat down."
Paper Mill Playhouse will be making an announcement about the status of their 2020-21 season in October. The season was originally intended to include two world premiere musicals ("The Wanderer" and "Bruce") along with "Clue," "The Sound of Music," and Elton John & Tim Rice's "Aida." The theatre has presented virtual programming each week and cabaret shows outside by the Carriage House Restaurant.
For more information on the livestream concert or to purchase tickets, go to https://papermill.org/paper-mill-playhouse-will-offer-virtual-concert/