originally published: 08/09/2020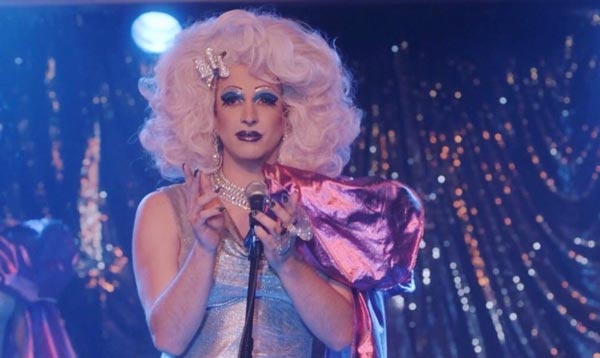 (LONG BEACH ISLAND, NJ) -- Lighthouse International Film Festival is back at it with a great double feature Drive-In-to be screened at The Long Beach Island Foundation of the Arts and Sciences on August 21, 2020 (rain date August 23rd.) The early show, Team Marco, is a fun-filled family movie and the later movie Stage Mother, is an adult themed comedy. Come for one or come for both.
Team Marco (Rated PG) - Screen time alert! Marco is obsessed with his video games, until "Nonno" moves in, ditches the tech, and drags him to the park to teach him the oldest game in the world- bocce. "Team Marco" is billed as "'The Sandlot' meets 'Cinema Paradiso' -- a story of friendship, community and a legacy for a new generation of kids and families about a boy and his grandfather." This heart warming family film was recognized by the California Film Institute as one of the best independent films this year. Life will never be the same. Rated PG, for the whole family. Filmmaker Julio Vincent Gambuto will attend! Cost per vehicle- $35 LIFS Members $30
Stage Mother (Rated R) - When conservative, Texas church-choir director Maybelline (Jacki Weaver) inherits her recently deceased son's drag club, she surprises her closed-minded husband and everyone else she knows by moving alone to San Francisco to save the club from bankruptcy. In this raucous, racy new environment, she begins to open up and find new meaning for her life, even becoming a mother-figure to the club's flamboyant performers ...until a surprise visit threatens to upend her new life. Thom Fitzgerald's lyrical comedy-drama boasts a fiery supporting cast, including Lucy Liu, Adrian Grenier, Mya Taylor (Tangerine, PSIFF 2015) and drag superstar Jackie Beat. Cost per vehicle- $30 LIFS Members $25
To purchase tickets visit www.lighthousefilmfestival.org.  The first film starts at 7:45pm, parking lot opens at 7:15pm.  No cars can be allowed in after film has begun. The second film starts at 10:15pm, parking lot opens at 9:30pm. No cars can be allowed in after film has begun. *Tickets are per vehicle, not per passenger. Tickets sold separately.
Screening takes place at The Long Beach Island Foundation of the Arts and Sciences (spaces limited) located at 120 Long Beach Blvd in Loveladies, NJ.
---
The article continues after this ad
---
---
PLEASE READ COVID SAFETY RULES.
1. Attendees must remain in vehicle.

2. Masks required if you leave your vehicle or speak with staff.

3. Social Distancing will be enforced. 

4. NO pets. 
Drive-In Information 
1. Display your name printed clearly on the windshield driver's side.

2. Please do not idle your car. 

3. Lights out.

4. Staff will direct cars to appropriate spaces, please follow directions.

5. Use the bathroom- prior to arrival.

6. BRING a portable radio or listen through your car radio.