originally published: 07/31/2020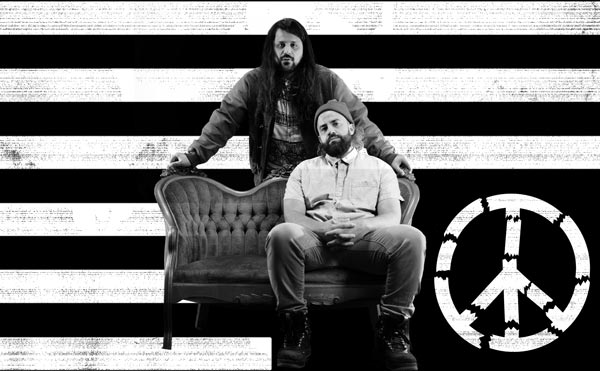 (ASBURY PARK, NJ) -- Brick + Mortar released "American Reality" on all streaming services on July 31, 2020.  The song was featured on Spotify's New Noise Playlist.
Vocalist and Guitarist Brandon Asraf says that "as kids, we are promised the American Dream only to find our American Reality is steeped in violence, systematic racism, and capitalism over humanity. This song is the sound of the moment you see it." 
Brick + Mortar are an Alt-Pop band from Asbury Park, NJ consisting of Brandon Asraf and John Tacon. The duo has been touring for years, including a National Headlining tour in the Fall of 2019, a co-headline run with The Unlikely Candidates (2018), a National support tour for Motion City Soundtrack (2015), a European Support tour for The Front Bottoms (2018), and many more. On top of that, they have done festival performances at Riot Fest (2016), Lollapalooza (2013), Skate and Surf Festival (2014), Shadow of The City (2017), and the list goes on.
The duo says that  "our hearts and minds lead us to the music we make. We're just glad you listen."
---