originally published: 07/30/2020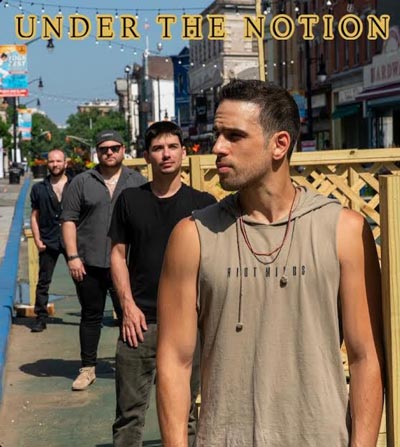 In support of their forthcoming debut LP, "These Are Our Years," Jersey alt-rockers Morningside Lane have released the album's second single, "Under the Notion," the Makin Waves Song of the Week. PHOTO BY ANDREW JAMES IRVING
Since 2012, founding vocalist-guitarist Marc Del Giudice has released several records as the frontman of Morningside Lane, but after what seems to have been a long break, he has reformed the group with a new lineup who consider their forthcoming LP, "These Are Our Years," as their debut album. Having dropped the album's first single, "Glass Skin," last month, the North Jersey-originated alt-rock band are premiering the lyric video for the next one, "Under the Notion," as the Makin Waves Song of the Week. Check it out:
As the Makin Waves Song of the Week, "Under the Notion" can be heard 5 and 11 a.m., 5 p.m., and midnight through Aug. 6 at ThePenguinRocks.com, as well as 6:45 p.m. today and Monday on its "Radio Jersey" show. The uptempo track lends itself to a summertime feel, as the band gears up for the Sept. 4 release of "These Are Our Years." 
On behalf of drummer Brian Morelli, guitarist Brandon Broderick, and bassist Frankie P., Marc said, "The song's protagonist is at a point in life where his youth and time are running out to live the life he wants to live. He feels strong enough to carry on with whatever comes his way, but he knows that this is his last shot."
"These Are Our Years" was produced at Lakehouse Recording Studios in Asbury Park by studio owner Jon Leidersdorff and engineer Tim Pannella. Look for a Makin Waves Record of the Week review of the album on Sept. 4. In the meantime, enjoy this video for "Glass Skin":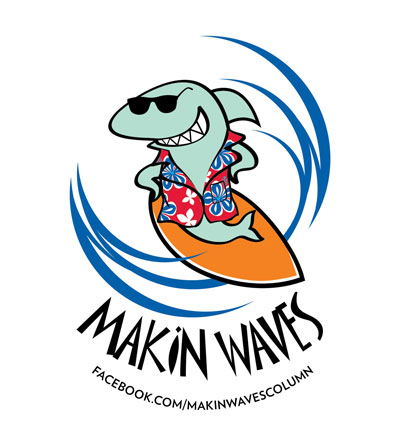 Bob Makin is a reporter for MyCentralJersey.com and the former managing editor of The Aquarian Weekly, which launched this column in 1988. Contact him via email and like Makin Waves on Facebook.