By Gary Wien
originally published: 07/24/2020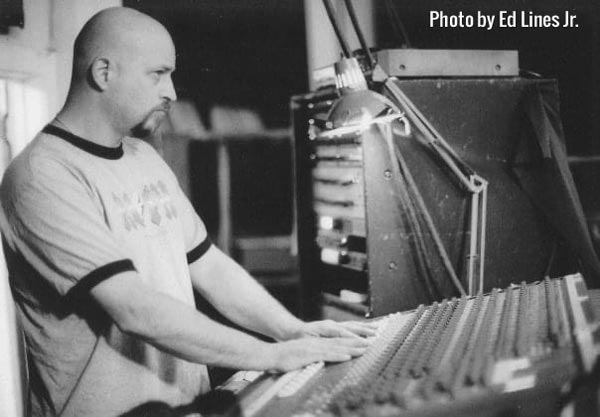 John DiCapua is the Assistant Head of Audio at New Jersey Performing Arts Center (NJPAC) in Newark.  He's also well known to music fans at the Jersey Shore for his work at The Stone Pony in Asbury Park where he got his start. While everyone wants the arts to come back, the people behind the scenes like John are facing difficult times too. Unfortunately, they are part of the forgotten class of people left behind in the arts during the pandemic.
DiCapua played drums from an early age and can play a little guitar and keyboard, but never had rock star aspirations for himself.  Horrible stage fright led him to mixing where he gets to be part of the music without being on stage. He started working for small local sound companies pushing cases hoping it would lead to pushing faders. After working the local scene for about 10 years, he answered an ad for an open call for "sound men" at the Stone Pony in 2000 and landed that position.
 With venues closed, shows cancelled, and people concerned for the musicians, New Jersey Stage wondered what it was like from the perspective of the people who help shows happen.
When shows were first being cancelled earlier in the year, did you get the sense things were going to be bad for a while?
I did, but I was watching very closely ever since I read a blurb in January about the emergence of a new bug in Wuhan.  So when shows started cancelling I knew considering the lack of a rapid definitive response from our leadership that it was going to be an uphill climb. I had already implemented my own safety procedures in regards to the sharing and disinfecting of microphones, but by March 10th all work ceased at my venue. 
---
The article continues after this ad
---
---
It's nice to see artists perform virtual shows to try earning some money during lockdown shows but I wonder if people think about the ushers, cleaning crews, caterers, PR reps, sound and lighting technicians involved with each show.  As someone in one of those fields, what would you like people to know about the folks behind the music?  How are you and others getting by?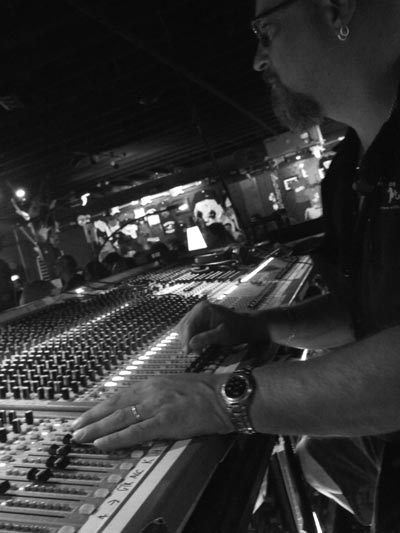 The people that do the work behind the scenes are responsible for the quality of the production. Everything they do is in service to the artist and to present the best experience for the audience and artist simultaneously. It becomes glaringly obvious when you watch these great artists doing a stream from their iPhone just how much professional production factors in to the overall quality of the experience.  
The folks in my industry will be some of the last to get back to work. It's something we want to do more than anything so please know that when we see people out in public wearing a mask, social distancing and following guidelines we appreciate them. Our livelihood depends on it!
I have friends in the business going to school to train for entirely different work. Stagehands can do other work but it's hard to find work that will compensate you like you would be when using your highly valued niche skill set. Live audio mixing doesn't really have an equivalent outside of the entertainment industry, not even studio work. Although there are people that do both, they are pretty distinct. Most of my colleagues have been trying to collect unemployment but for many gig workers that's been an uphill battle. I work for a venue full time and got furloughed June 29th so it's kind of new for me although I've been delivering food a couple of days a week. I think we all just want to get back to doing what we do best. Who doesn't?
Do you think venues like NJPAC and the Stone Pony can return with limited audiences practicing socially distancing?
I think it will be very difficult and if they do, it won't be frequently or part of some new norm at least in the short term. The financial aspect as presently structured seems a bridge too far. I think there's been a prevailing hope that we could wait it out but that has been exasperated by the lack of mitigation of this virus. It will be interesting to see how the industry will reinvent itself. 
What type of venue do you think will have a harder time: clubs or major halls?
I think like most businesses the smaller clubs will be at most risk but no venue is safe. I saw some math when initial guidelines for venues opening up were released and a venue the size of the Stone Pony could only have around 48 people for an inside show based on their square footage and that included artists and staff.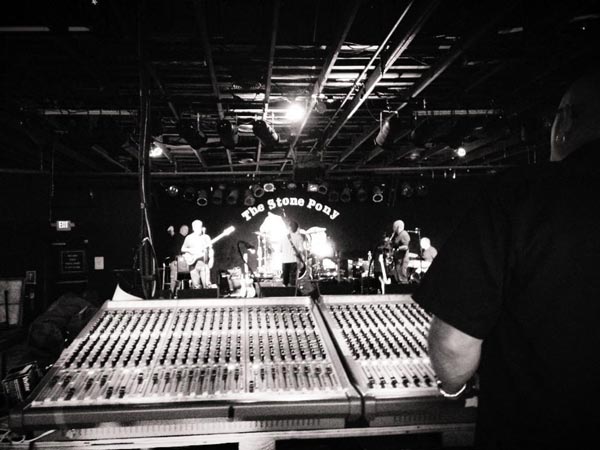 How do you feel about the drive-in type shows in which acts perform on stage in front of an audience in their cars?
It's something. I admire the effort to bring live entertainment to people that want it but it's obviously less than ideal and not how a concert was meant to be enjoyed. Dare I say it, my first impression was that it seemed a little silly. 
What do you miss the most about going to work?
I miss feeling productive and being part of bringing joy to folks that love the arts. I miss the personal gratification of working at a world class venue with top tier acts and facilitating a great experience for all our guests, audience, artists and touring crews alike. 
Who are some of your favorite musical acts to listen to? And who have been some of your favorite shows to work?
This may sound like a cop out but I always say my favorite music to listen to is whatever music I'm working with today. It's a unique and wonderful position to be in when you're a live mix engineer. When I do listen for my own enjoyment it's a lot of jazz fusion like Pat Metheny, John McLaughlin, Jack DeJonette etc but I really just love anything that sounds good, is progressive or otherwise unique. Peter Gabriel is another artist I love to listen to. 
As for work favorites that's really tough. Touring with John Eddie was very gratifying. Touring with a songwriter of his caliber with a top notch band making fans everywhere you go is a fun experience that has no equal. There's the local Asbury acts like Glen Burtnik, Southside Johnny and the Jukes, Deal Casino. Matt Witte with New Blood Revival were always highlights for me. A couple years ago I worked with John McLaughlin and Jimmy Herring with our local friend Jason Crosby playing keys and violin doing a Mahivishnu Orchestra set.  That was a bucket list type gig. Doing monitors for Aretha Franklin shortly before she passed was very special for me too. 
In 2015, the Stone Pony held a benefit to help raise funds for your wife's cancer treatments.  How did having your employer do that make you feel?
It was so appreciated. It was unexpected for sure but in hindsight I shouldn't have felt that way. The Stone Pony has always taken care of their community. The generosity of Caroline and the artists that came together to perform as well as all those that came out in support was overwhelming and humbling. 
How is Kelly doing these days? 
Kelly will mark her 5th year anniversary since being diagnosed with stage 3 breast cancer in October. It is still a struggle and the treatments have left her with a host of lasting debilitating effects but she makes the best of each day as best she can. She's inspiring. Thanks so much for asking.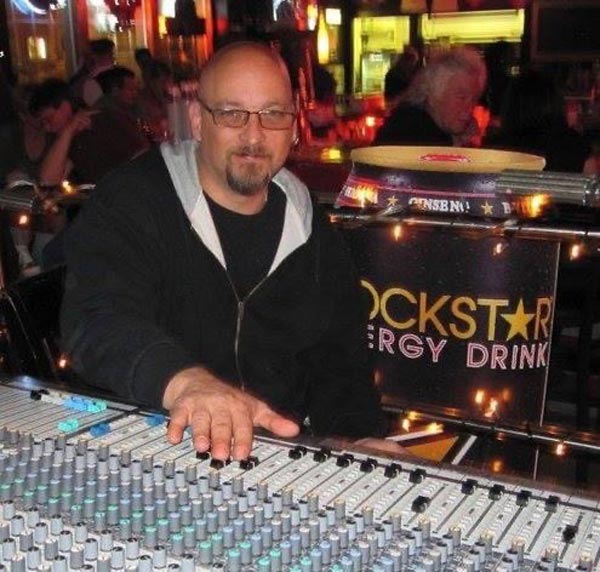 ---
Gary Wien has been covering the arts since 2001 and has had work published with Jersey Arts, Elmore Magazine, Princeton Magazine, Backstreets and other publications. He is a three-time winner of the Asbury Music Award for Top Music Journalist and the author of Beyond the Palace (the first book on the history of rock and roll in Asbury Park) and Are You Listening? The Top 100 Albums of 2001-2010 by New Jersey Artists. In addition, he runs New Jersey Stage and the online radio station The Penguin Rocks. He can be contacted at gary@newjerseystage.com.
---