originally published: 07/24/2020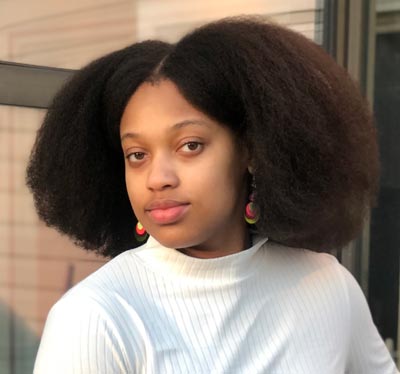 Skyline Theatre Company, Bergen County's most established professional theatre company, has awarded its 2020 Harry K. Berkheiser, Jr. Scholarship to Teaneck's Jasmyn Lee. Skyline bestows this annual award to a worthy Bergen County high school student pursuing an education in the arts.
Jasmyn, a Teaneck resident, recently graduated from Bergen County Academies within the Academy of Visual and Performing Arts. She interned weekly for a startup media company in New York that focuses on racial injustice and advocacy for the LGBTQ community and works as a dance teacher for young performers ages 3-11 in jazz and ballet. Ms. Lee has been dancing most of her life and has been a part of a junior dance company which performed in different cities for showcases and conventions. Jasmyn will proudly be attending Howard University in Washington D.C. under a Communications major with a focus on TV and film.
Skyline typically presents its annual Berkheiser Scholarship award at its annual Spring gala celebration, but the 2020 gala was not able to held this year due to public safety and health concerns related to the coronavirus. Instead, Sam Scalamoni, Artistic Director of Skyline Theatre Company, presented Jasmyn with the award in person at her home.  
Skyline's Harry K. Berkheiser Jr. Scholarship is awarded to a Bergen County high school senior who has a true passion for and will be furthering his or her higher education in Theatre, Film, Television, or Communications.  Named for educator and founding Skyline member, the late Harry K. Berkheiser, Jr., this monetary scholarship is intended for students who show a true commitment and dedication to these branches of the arts.
Founded in 1995, Skyline Theatre Company's mission is to bring together professional artists to create quality theatre that entertains and inspires an audience. We make commitments to the education of young people in all aspects of the arts and to cultivating and nurturing new artists and their works. As a 501(c)3 non-profit organization, Skyline Theatre Company depends on private donations, corporate sponsorships, grants, and supportive audiences to fund its programming. Funding is made possible in part by the New Jersey State Council on Arts/Department of State, through grant funds administered by the Bergen County Department of Parks, Division of Cultural and Historic Affairs.
---