originally published: 07/24/2020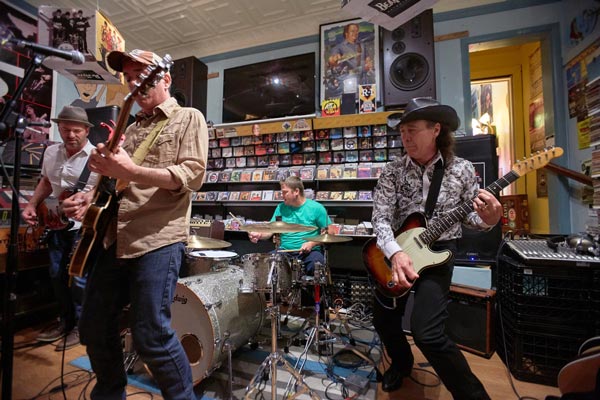 In less than a year from their last LP, Trenton-based The Successful Failures return with a new nine-song collection, "Pack Up Your Shadows." 
The prolific Successful Failures follow last year's "Saratoga" LP with another solid effort, the nine-song "Pack Up Your Shadows." Originally intended to be an EP, the fusion of ragged roots rock and indie pop was expanded by the Trenton-based outfit with the time afforded by the pandemic. A mix of country nuggets, rock 'n' roll rave-ups, and beautiful ballads, the LP is a joint venture between founding frontman Mick Chorba's FDR Label and the Jersey indie Kool Kat Musik, whose CD release, includes a bonus disc of Mick's solo acoustic versions of each song.
To be honest, I would miss the leads of Pete Smith whose playing is a cross between the ragged raunch of Keith Richards and the haunting ring of Mick Taylor, which is what makes great half of the album's only disappointing track, "More of the Same." The parts where the track is a "Rip It Up"-like rave-up are exceptional, but then, the track twice slips into unfocused and unneeded psychedelic blues, making would have been an excellent track overlong.
Other than that, "Pack Up Your Shadows" is great, mostly concentrating on the band's rich country roots, especially a closing cover of Hank Williams' "My Bucket's Got a Hole in It." The Successful Failures often dip into Williams' rewarding well, but this track may be their best Hank cover yet because of the way they make it their Dirty Jersey own with a sleazy blues take, while still honoring the original with bending guitar notes that flirt with a pedal steel sound. 
Other country fare includes the hillbilly sparseness of the opening "Honeycomb," the rambling, rumbling drinking song "On Down the Line," "Whiskey Song," which rotates between pining and rollicking as it explains the need for self-medication, and the Williams-meets-Westerberg "Something Good," a hopeful sequel to "I Saw the Light." All feature the exceptional mandolin playing of Ron Bechamps, as well as the steady, sturdy rhythms of drummer Rob Martin. 
My favorite track is the Tom Petty-meets-Replacements heartbreaker "This Girl," which, as the granddaughter of "American Girl" and "We'll Inherit the Earth," tries to make the best of a world gone mad. As the world gets crazier, it's a relief to have a gamut of great American music like this ranging from hillbilly to rockabilly to punk. America may never be great again, but "Pack Up Your Shadows" proves that its music always will be.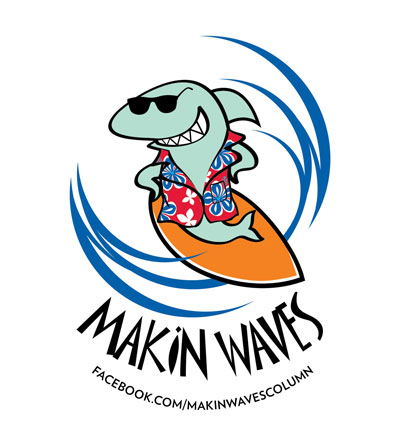 Bob Makin is a reporter for MyCentralJersey.com and the former managing editor of The Aquarian Weekly, which launched this column in 1988. Contact him via email and like Makin Waves on Facebook.