originally published: 07/23/2020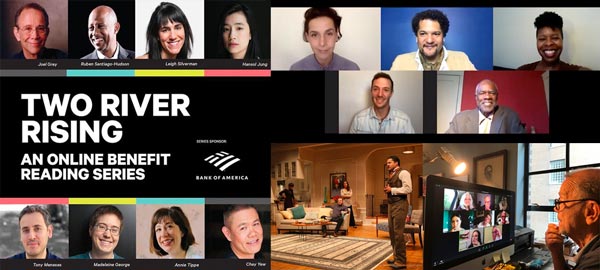 A new series of play readings at Two River Theater in Red Bank is generating the kind of pre-show excitement that's been in short supply since the pandemic began. There are big stars involved (Bebe Neuwirth, Phillipa Soo, Sam Waterston) and even a world premiere ("The Hombres" by Tony Meneses). The readings will take place live on Zoom, and require tickets. The series of five plays benefits both Two River Theater and five other non-profits, including The Actors Fund and The New Jersey Alliance for Immigrant Justice. Plus, the plays themselves are timely.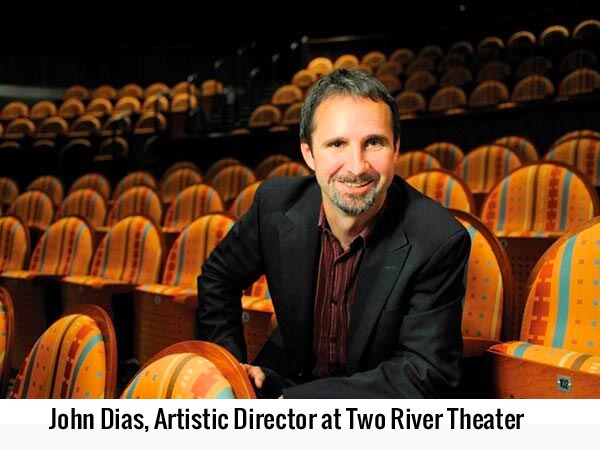 Ruben Santiago-Hudson's "Your Blues Ain't Sweet Like Mine" begins the Two Rivers Rising reading series on Sunday, July 26. When the play premiered at Two River Theater in 2015, The New York Times called it "an exploration of the unremitting wounds of slavery and racism," all taking place during the course of a dinner party on the Upper West Side.
During its initial run, every performance was followed by a Q&A. According to Two River's artistic director John Dias, about 75 percent of the audience for each show stayed for the discussions.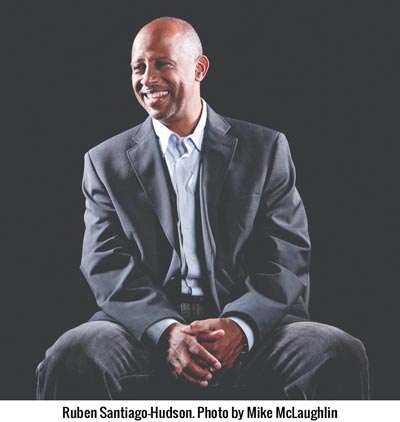 "The play was able to break down barriers and allow people to have conversations," Dias said in a recent phone interview, "and I know that Ruben wanted to revisit the play and look at it again as a writer."
Then the pandemic shutdown happened, followed by the Black Lives Matter protests that have swept the nation. Suddenly, "Your Blues Ain't Sweet Like Mine" seemed prophetic, and to speak urgently to the moment we're going through right now.
"Ruben is, as most artists are, writing and creating at the vanguard and we are still catching up to where he is going," says Dias.
The play has been reworked and updated by Santiago-Hudson. As with the original production, the online performance will be followed by a discussion with the audience. Most of the original cast is returning, including Brandon J. Dirden in the role of Zeke. Santiago-Hudson directs.
Next up for Two River Rising is the rarely performed classic "On Borrowed Time" by Paul Osborne, directed by the Tony-winning Joel Grey. The cast includes a host of stars.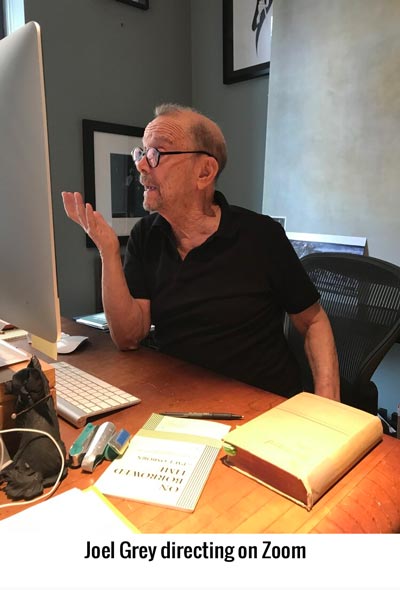 When asked how a director works over Zoom, Dias laughed. "There's some attempt to transfer the rehearsal process that we're so accustomed to in a studio to this virtual space. The director is working with the actors, also from Zoom, asking good questions, and the actors are trying things out and asking questions back, trying to unpack what's going on in the text and how they can activate that for this little camera that's sitting in front of them." 
In addition, Two River Theater has brought in Jaime Vallés, a multimedia video producer specializing in theatre, to help optimize the technology. "The end result will be something a little more nicely put together than your family Zoom meeting!"
Meeting online will never replace the experience of physically gathering together in a common space to share a unique experience. But it still allows us to show up and be present for each other. The necessity of doing this is what keeps Dias confident of theatre's future during this tremendously difficult time.
"People ask the question, 'Is theatre going to die?' My simple, most true, and absolute certain answer is, 'Of course not.' We must show up nightly and be present for each other, and theatre is the best form we have created as humans to make sure that happens. And we will do it forever, as long as we live on this planet, we will do it."
The Two River Rising Benefit Reading Series runs July 26 through October 1, 2020, with most of the plays performed over two nights. Each reading will be followed by a Q&A session. The plays are: "Your Blues Ain't Sweet Like Mine," written and directed by Ruben Santiago-Hudson; "On Borrowed Time" by Paul Osborn, directed by Joel Grey; "The Hombres" by Tony Meneses, directed by Annie Tippe; "Seven Homeless Mammoths Wander New England" by Madeleine George, directed by Leigh Silverman; and Shakespeare's "Romeo and Juliet," in a modern verse translation by Hansol Jung, directed by Chay Yew. Tickets are $25 each, or the full series for $100.