originally published: 07/22/2020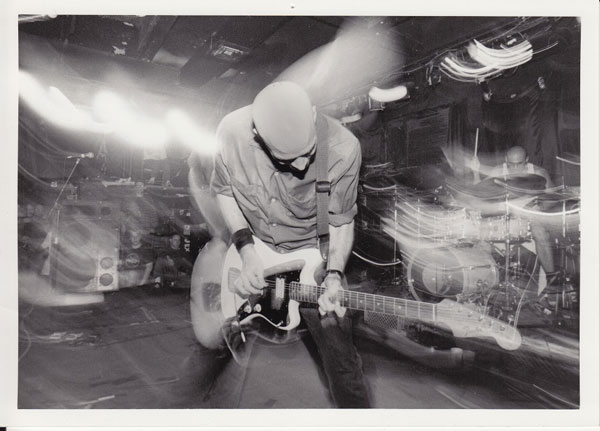 (NEW BRUNSWICK, NJ) -- The Rutgers Film Co-op/New Jersey Media Arts Center, in association with the Rutgers University Program in Cinema Studies, presents the New Jersey Film Festival Fall 2020 which marks the festival's 39th Anniversary. The Fall Festival was scheduled to take place at Rutgers University in New Brunswick, New Jersey but because of COVID19 the University will not be having any public events on campus this Fall so our Festival will be a virtual one. It will take place between September 13 - October 25, 2020.
Over 40 films will have their New Jersey or Area Premiere (Middlesex County) screenings as part of the New Jersey Film Festival. Some of these include: Shaun Katz's Underground Inc: The Rise and Fall of Alternative Rock great documentary which tells the story of the rise and fall of the alternative rock scene in the wake of Nirvana's success; Stephen Mill's beautifully shot and highly engaging feature Love is not Love; Vince Clemente's The Palindromists -- a documentary which delves into the history of palindromes; David Scott Kessler's amazing documentary The Pine Barrens –which focuses on New Jersey's unique region; Carolyn Jones's extremely timely documentary In Case of Emergency is a documentary that follows emergency nurses and their patients in seven unique settings across the U.S; Ludi Boeken's feature film from Israel Nelson which tells the saga of an emabttled soldier; Julia Kots moving feature drama Inez & Doug & Kira; Orko Mukherjee's beautiful coming of age drama Turtle Island; Takeshi Kushida's feature film from Japan Woman of the Photographs; and many, many others.
The festival is using Eventive as their Festival Provider. They have an excellent reputation and have done a masterful job of streaming films for many years. All the films will be available on VOD (Video On Demand) for 24 hours on their show date. There will also be special Filmmaker Introductions and Q+A Sessions available for many of the films. The complete lineup and schedule is available here.
Showcasing new international films, American independent features, experimental and short subjects, classic revivals, and cutting-edge documentaries, the New Jersey Film Festival Fall 2020 will feature over 41 film screenings. The Festival will take place virtually this year with films on select Friday, Saturday and Sundays beginning at 7:00pm between September 13 - October 25, 2020. Tickets: $12=General $75=Festival Pass.
All the works being screened, with the exception of four programs, are part of the New Jersey Film Festival Competition and were selected by a panel of judges including media professionals, journalists, students, and academics. These judges selected the 41 finalists which will be publicly screened at our Festival. The finalists were selected from over 842 works submitted by filmmakers from around the world. In addition, the judges will choose the Prize Winners in conjunction with the Festival Director. Prize winners will be announced after the screenings on October 25, 2020.
---
The article continues after this ad
---
---
In addition to the screenings, the festival will feature many virtual special guest appearances by film directors, producers, and actors.
The New Jersey Film Festival is funded and sponsored in part by The Rutgers Film Co-op/New Jersey Media Arts Center; The Rutgers University Program in Cinema Studies/School of Arts and Sciences; Middlesex County Board of Chosen Freeholders through a grant provided by New Jersey State Council on the Arts / Department of State, a Partner Agency of the National Endowment for the Arts; The Rutgers University Confucius Institute; Rutgers University School of Arts and Sciences Honors Program; Jungle Software; The Rutgers University American Studies Department; The Rutgers University Writer's House; Johnson & Johnson; WCTC/WMGQ; WRSU; The Home News Tribune; The Asbury Park Press; New Jersey Stage; New Brunswick City Market; Steven C. Schechter, Esq.; and Share and Harris.