originally published: 07/16/2020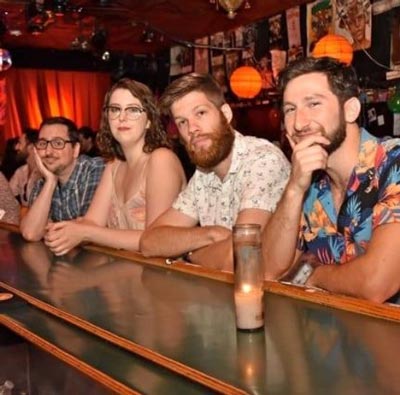 Asbury Park indie-popsters Fake Pockets have a sweet new EP, "Magnolia Street," on North Jersey-based Mint 400 Records. PHOTO BY ELYSSA RESNICK
As if releasing a record in the midst of a global pandemic wasn't challenging enough, Asbury Park indie-pop darlings Fake Pockets dropped their debut EP, "Magnolia Street," on North Jersey-based Mint 400 Records about two weeks after racial unrest erupted around the Minneapolis police slaying of George Floyd. As a result, "Magnolia Street" initially was overlooked, but that shouldn't remain the case based on the strength of the Pretenders-meets-10,000 Maniacs-like musicianship and songwriting.
The six-song collection kicks off with "Better," a sunny-sounding but lyrically venomous bit of bitterness aimed at an ex whose new love deserves more than him. In addition to frontwoman Devon Alana's clever Elvis Costello-like wordplay, I like the crunch of Ahren Henby's guitar as it crashes alongside the pummeling of drummer Jake Resnick and bassist Bill Lambusta. 
"Nice Enough" lives up to its title as an ode to lost love along the Garden State Parkway, but unlike summertime traffic, the guitars soar. Next up is the funky Jackson 5-tinged single "Maybe" about the storm of uncertainty that can cloud a new relationship. That's followed by my favorite track, the French-sounding, accordion-driven "Paper Crane," which features a great performance on the roots-rock instrument by Asbury utility player Chris Dubrow, whose credits have included The Burns and Avery Mandeville & the Man Devils. I also love this song because of Devon's strong but somber Natalie Merchant-like vocal and lyrical delivery and equally strong slide work by Ahren.
In addition to Natalie Merchant and 10,000 Maniacs, the jangly single "Darling" will appeal to fans of The Motels, as well as The Byrds, Tom Petty & the Heartbreakers, R.E.M. and Linda Ronstadt as it says goodbye to love and hello to the next chapter in a new life. The moody, dreamy synth-saturated closer, "Stay," also takes a stab at love, this time within the context and confines of relational suffocation. 
If you like pop with a sharp, clever edge that's as musical as it cool, Fake Pockets are your jam. Other contributors include Frank Lettieri Jr. of Dust of Days and The Paper Jets, who co-produced with the band, mixed and mastered the EP, and recorded it along with band bassist Bill, Ryan Weil of Weilhouse Productions in Middletown and others.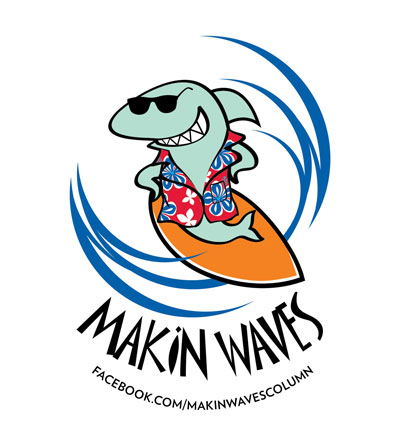 Bob Makin is a reporter for MyCentralJersey.com and the former managing editor of The Aquarian Weekly, which launched this column in 1988. Contact him via email and like Makin Waves on Facebook.