originally published: 07/16/2020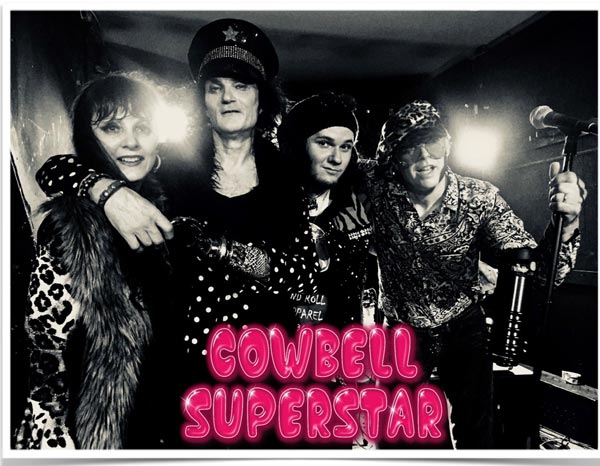 Central Jersey/Eastern PA-based glam-punk rockers Cowbell Superstar have dropped their self-titled seven-song debut EP featuring the single, "Real Girl," the Makin Waves Song of the Week. PHOTO BY KEVIN MCKEON
"Real Girl" from the self-titled seven-song debut EP of Central Jersey/Eastern PA glam rockers Cowbell Superstar is an odd but funny song about a guy who ditches his inflatable girlfriend for some flesh 'n' blood. As the Makin Waves Song of the Week, the tune can be heard 5 and 11 a.m., 5 p.m., and midnight through Thursday at ThePenguinRocks.com, as well as 6:45 PM today and Monday on its "Radio Jersey" show. Check it out:
"'Real Girl' is a quirky song," frontman Timm Mulhern said on behalf of bassist Vivian Noir III, guitarist Denny Gracey, and drummer Johnny Zabo. "I tend to think quirky thoughts. Like a lot of my songs, it's in the name of fun. Writing about real life can be boring. The idea is that the character's only relationship was with a blowup doll until he realizes how great a 'Real Girl' could be. It's poignant and funny to me." 
Like the Capt. Hook of rock 'n' roll, Timm has a hook for a left hand, which has brought him notoriety. He lost his arm when he was 21 and had to relearn how to play guitar. 
While he's never had sex with a blowup doll, he said he did insert himself in the last verse of "Real Girl": "My hook cannot put a hole in her. Cold metal makes her purr. She wrestles me down. She likes it on top. I hold her tight. I know she ain't gonna pop 'cause she's a real girl!"
You can hear such influences as T-Rex, Alice Cooper, New York Dolls, David Bowie, Hanoi Rocks, AC/DC, and Sex Pistols throughout the EP, which also is released today. 
"We wanted the production to be raw and have guts," Timm said. "No software was used. Except for a few soundbites and a touch of organ and synthesizer, it was strictly done with microphones on the amps and drums. I had to restrain myself from overproducing it. Being so close to it made it very difficult not to tweak it to death. We wanted it to sound like some of the bands we love, like the Sex Pistols, early AC/DC and Hanoi Rocks. I can only hope I achieved a fraction of that sound."
You be the judge! Here's a look at live videos of a couple of the EP's other tracks: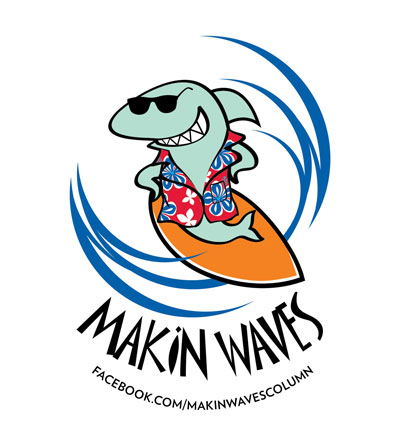 Bob Makin is a reporter for MyCentralJersey.com and the former managing editor of The Aquarian Weekly, which launched this column in 1988. Contact him via email and like Makin Waves on Facebook.