originally published: 07/10/2020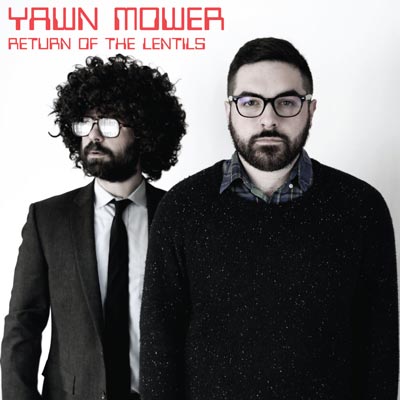 Asbury Park-based two-piece Yawn Mower's "Return of the Lentils" marks their fifth release by North Jersey indie Mint 400 Records. PHOTO BY NICK CUCCI
With their latest EP, "Return of the Lentils," Asbury Park two-piece Yawn Mower ditch Mike Chick's baritone guitar in place of synths, shakers, strings and bass. But longtime bandmate and co-vocalist Biff Swenson remains rock steady behind the drums, including a particularly inventive use of the bass variety. 
Recorded with Andy Bova at Simple Sounds Studios in Little Silver and Pat Noon at eightsixteen studios in Toms River over a longer period of time than either Yawn Mower or their many fans expected, "Return of the Lentils" offers three songs to the world via the North Jersey label, Mint 400 Records. The band's fifth outing on the prolific indie begins with "Earworm II: The Sequel," a catchy bit of mind candy that isn't a follow-up to anything previously released but does feature haunting guest vocals by Rachel Hook of Out Like Lambs that were captured within the fine acoustics of her laundry room. 
The standout "Ghostriding the Arc" is next featuring Dey Bishop of the Toms River rap trio Trapbang, whose contribution came while battling COVID. The song fuses energetic EDM, staccato spoken word, and fuzzy garage rock into a sonic ride that builds a shimmering vibe only to implode with Dey's venomous rap. In the immortal words of the Lucky Charms leprechaun, it's magically delicious!   
Closing the 12-minute mini collection is cover of The Rentals' "Friends of P," whose 1995 "Return of the Rentals" LP on Reprise Records inspired Yawn Mower's title.
Yawn Mower are looking to play some gigs. So if you need a rockin' two-piece who also may be able to serve as landscapers or lentils, hook them up!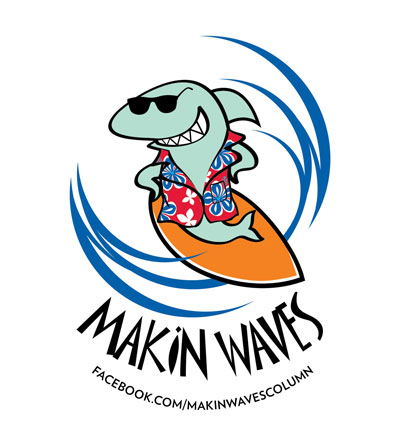 Bob Makin is a reporter for MyCentralJersey.com and the former managing editor of The Aquarian Weekly, which launched this column in 1988. Contact him via email and like Makin Waves on Facebook.