originally published: 07/09/2020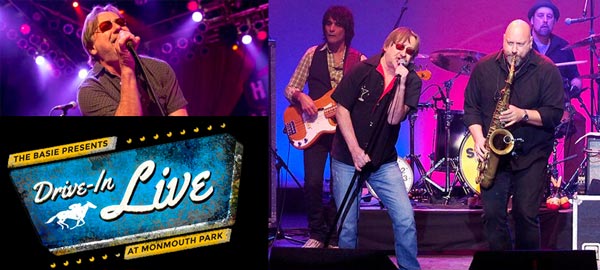 When Southside Johnny and the Asbury Jukes look out from the stage on July 11, they'll see 1,000 cars instead of fans dancing along to the music. The band kicks off the Drive-In Live series of shows at Monmouth Park racetrack presented by the Count Basie Center for the Arts.
"This will be one of the strangest shows we have ever done, but we like that kind of challenge," said Southside Johnny Lyon, who was inducted into the New Jersey Hall of Fame in 2019. "We trust ourselves and the music and we love our audience and believe in them, so it should be fun. Who knows what it's going to be like, but we will make the most of it. We are the Jukes."
Southside Johnny and the Asbury Jukes have been one of the most popular groups in the Garden State since the mid-70s when they released their debut album. For many, the Jukes are the definition of the "Asbury Park sound" - a combination of rock, blues, R&B, and soul. Songs like "I Don't Want to Go Home," "This Time It's for Real," and their wonderful cover of "Havin' A Party" are part of Garden State music history. The band has recorded albums in each of the last five decades, including the stand-outs "Hearts of Stone" (which Rolling Stone magazine listed as one of the Top 100 albums of all-time in 1987), "Better Days," and more recent releases like "Going to Jukesville," "Into the Harbor," "Pills and Ammo," and "Soultime!"
When asked if the unique concert setting lends itself to certain songs in the set list, Johnny said, "There are some songs that lend themselves to this sort of situation and we will be sure to do them. We will also play all the songs we know the audience wants to hear. We are lucky enough to have an audience that knows most of our material, so the response is always positive."
Ever since concert venues and clubs were closed due to COVID-19, music fans have been anxiously waiting for their return. Much as the Jukes are known for their annual New Year's Eve shows, the band has also made a tradition of performing around July 4th in New Jersey. Linda Tartaglione, the administrator for Jukebox: Southside Johnny fanzine on Facebook, admits this time will be different.
"It will be very different from what we're used to," said Tartaglione. "Not knowing what will happen with concerts in the future, I can't wait to see how the drive-in experience plays out. At first I was like, 'A concert from your car?' but then I quickly realized that history is going to be made on July 11th. I'm really happy that Southside and the Jukes are making that happen and that I will be a small part of history with them. I enjoy watching concerts online, but there's still a bit of a disconnect because you are not there in person with the performer."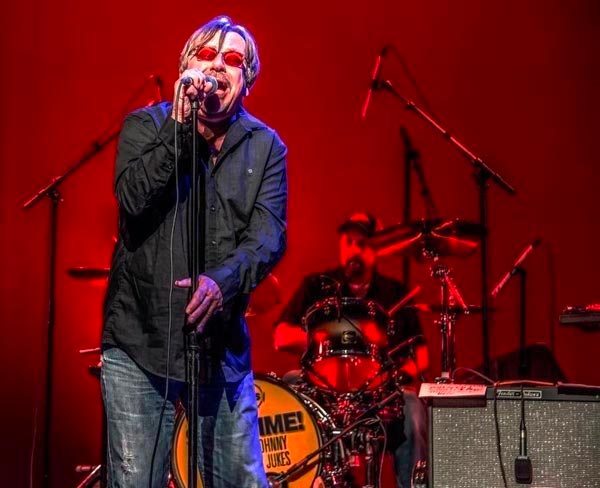 The Jukesbox group has fans coming from several states to the show. Thomas Heneghan is driving down from Buffalo, NY; Scott Wexler from just outside Albany; Tom Evans from Mehoopany, Pa.; and Susan Carpurso from Ohio are a few we spoke to for this article.
"At first I was totally against it. Until Southside Johnny and the Jukes announced this," said Heneghan. "I figured if anyone can do it right, it would be these guys."
Before the pandemic, Evans would go out to see live music just about every other week and is curious about what the experience will be like. "I am driving four hours, taking three vacation days, and staying at an over-priced hotel to see this show," he said. "I am so desperate and in need of some live rock and soul."
Kelly Tracy from Franklin Lakes, NJ echoes that sentiment. "Besides Yankees baseball, my entertainment is live music. I will do anything to go back to my live shows. I cry because I miss it so much. Many of the Jukes fans are close, so we have been discussing the event together. We have some surprises planned for Johnny and the boys."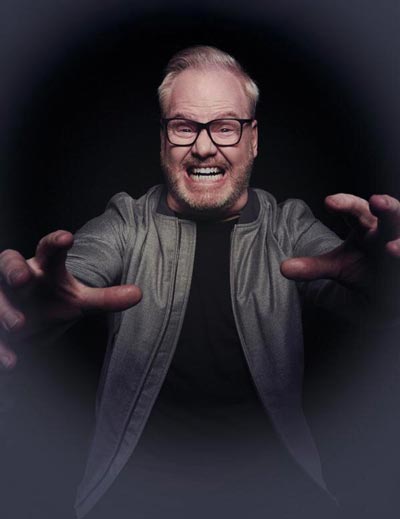 In addition to Southside Johnny and the Asbury Jukes, the series has shows scheduled for comedian Jim Gaffigan (July 12), Almost Queen (July 29), and comedian Iliza (July 30). The concerts will be homecoming shows for both Southside Johnny and Joseph Russo of Almost Queen as both grew up in Monmouth County not far from the racetrack.
Dancing to the tunes is a big part of any Jukes show, but fans will have to dance within their cars for this one. Similar drive-in concerts around the country have allowed people to sit on lawn chairs beside their car, but, as of this writing, the shows at Monmouth Park will require attendees to stay within their vehicle.
The shows will follow social distancing guidelines for the state. Vehicles will be spaced about nine feet apart and parked in a staggered fashion to achieve spacing and best visibility. Each vehicle may have up to four people. People may only leave their car to go to the restroom and must wear a face covering outside their vehicle. Tailgating is forbidden and alcohol will not be served. Attendees will be able to hear the concerts via FM radio.
Gianni Pizzi from Westfield, NJ is one of many Jukes fans who looks forward to dancing to the tunes and believes everyone will be singing along and dancing in their seats. "I think the shared experience will be missed, but I think honking our horns may replace this experience," said Pizzi.
The Weeklings can attest that horns will almost certainly be part of the experience. They were likely the first Garden State band to take part in a drive-in concert when they performed at the Tupelo Music Hall in Derry, New Hampshire on May 31st. Bob Burger (Zeek Weekling) said the cars were a little weird, but it was a good experience overall. "Great thing is the place blew up in car horns in place of a standing ovation. It was awesome! The show was infinitely better than a virtual concert." Glen Burtnik (Lefty Weekling) agreed, adding "Live, in person, is certainly a more connecting feeling than a telecast. Mostly for the artist. It's just louder and more electric playing before human beings than cameras only."
Susan Carpurso thinks seeing a concert from her car will be interesting.  There aren't many shows like that she would get excited for, but Southside Johnny and the Asbury Jukes are one of her favorite bands.  "The  Monmouth Park show will be a great time, even if I can not dance, but then again I will more than likely dance in my seat as if I were sitting at a show, what I will miss is not being able to stand up and shout!"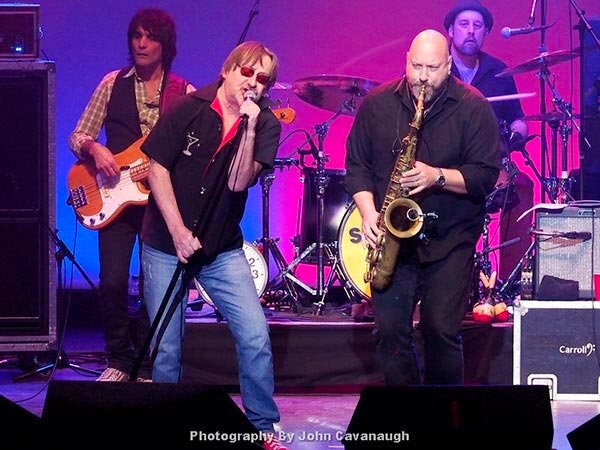 Not everyone is sold on the concept though. Long-time Jukes fan Mike Kondrak of Piscataway, NJ decided to pass on the show because he didn't like the idea of watching from his car and listening to the broadcast via FM radio. "The show will lose a lot of its luster due to the inability to dance," said Kondrak. "Dancing during 'Havin' A Party' and throwing your arms in the air when Southside belts out 'Reach up and touch the sky' during 'I Don't Want to Go Home' are among the high points of Jukes' concerts. Closeness and camaraderie shared by Jukes fans are what make each and every Jukes show special. The drive-in style will definitely prevent the crowd from enjoying the full-on experience of a Jukes concert."
Nobody knows what the future will hold for concerts, but venues are still cancelling and rescheduling shows further and further out. Drive-in shows might be the only live shows offered this summer. Even if bars and performing arts centers are able to open, chances are that they will begin at 25-percent or 50-percent capacity to start. That in itself means a far different concert experience for the fans and the artists themselves.
"I would rather play to a standing audience, but if you're only letting 25-percent in, that will mean that there will be a lot of disappointed people," said Southside Johnny. "Also, I don't know if it's financially feasible. But we are in uncharted waters, so we'll just keep sailing into the great unknown."