originally published: 07/03/2020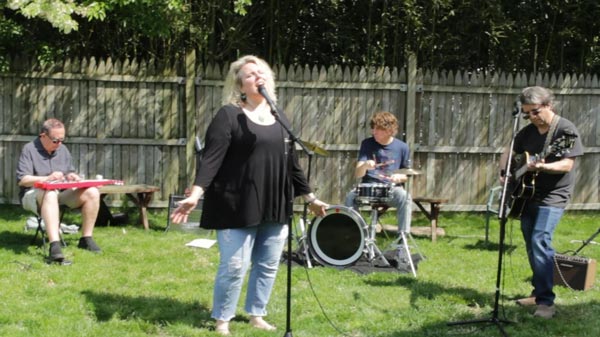 While waiting to return to the studio, the Lawrenceville-based pop-rock band The Beagles have released six socially distanced videos lensed by award-winning director Scott Glazer. One of them, "Anew," is the Makin Waves Song of the Week and a video premiere. PHOTO BY SCOTT GLAZER
Lawrenceville-based pop-rockers The Beagles have been itchin' to get back into the studio to follow up their 2018 debut LP, "Bed of Roses," and last year's holiday EP, "Love at Christmas Time." They've made demos and videos for several songs, including "Anew,"  a collaboration between band co-founder Rob Freeman and sound healer-movement artist Joy Okoye. "Anew" is the Makin Waves Song of the Week and the video premieres here:
As the Song of the Week, "Anew" also can be heard 5 and 11 a.m., 5 p.m. and midnight through Thursday at ThePenguinRocks.com and 6:45 p.m. today and Monday on its "Radio Jersey" show. 
"Anew" represents a new direction for the band. With gigs and studios out of reach because of the pandemic, The Beagles have been writing songs and gathering in socially distanced outdoor settings to arrange and record them live with director Scott Glazer capturing the process on video. 
"The Beagles love working with Glazer, director of Wade Wilson's 'Agent of Chaos' music video honored at the 2020 Trenton Film Festival," said Rob, the composer of and guitarist-vocalist on "Anew." 
The song also features lyricist Joy Okoye on lead vocals, John Mazzeo on lap steel, Laura Manfredi on bass, and David Ross on drums. 
"I wrote 'Anew' as a poem when an old relationship was ending," Joy said. "I was figuring out how to heal from it, and this was part of my process. In the early Covid Era -- what I'm calling the #EpicPause -- 'Anew' began to resonate again. I read it at a poetry share and then posted it online for my #JourneyDance colleagues to read. 45 minutes after I posted it, Rob called and sang to me. He had turned it into a beautiful song!"
Rob added, "I was struck by how in so few words, like a series of haiku, Joy captured something vital about love and self-love that is central to her work as a sound healer. True lovers offer themselves as cups of liquid to fill the senses, soothe the body, and cleanse the soul. If this giving spirit gives way to defending one's own, and a shell of a relationship persists, the residual simmering erodes trust and self-love until the cup can neither hold nor offer love freely."
The Beagles will record a studio version of "Anew" as soon as possible, along with five other tracks that they've also captured on video and can be enjoyed here: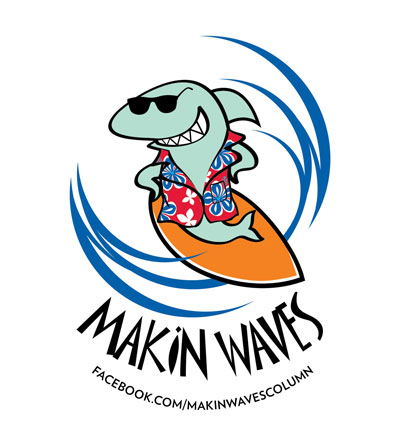 Bob Makin is a reporter for MyCentralJersey.com and the former managing editor of The Aquarian Weekly, which launched this column in 1988. Contact him via email and like Makin Waves on Facebook.