originally published: 07/03/2020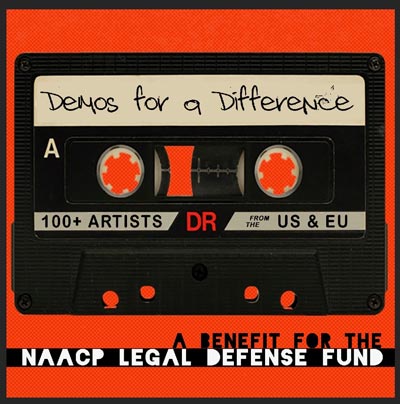 More than 160 tracks make up "Demos for a Difference," a charity compilation that will benefit the NAACP Legal Defense Fund's efforts to fill the void of social justice within the Black community. DESIGN BY RACHEL ANA DOBKEN
Demos for a Difference is a massive digital project that features nearly 200 tracks that will benefit the NAACP Legal Defense and Educational Fund, which aims to fill the void of social justice within the Black community caused by racism, especially a racially biased criminal justice system. The collection exclusively is available on Bandcamp, which waived its revenue share on the day of the July 3 release. 
The project was conceived in the wake of national protests sparked by the killing of George Floyd by Minneapolis police officers. Floyd is one of many unarmed Black people killed because of the excessive force of rogue, racist and/or poorly trained cops. A mix of dozens of unvarnished demos and related previously released tracks, the collection includes spoken-word, comedy, hip-hop, R&B, rock, folk, and a variety of other genres mainly from New Jersey but also from around the world.
"Demos for a Difference" was organized by Asbury Park singer-songwriter Brian Erickson of The Extensions and formerly The Paper Jets to "fight for true equality in the United States and around the world." To that end, Brian and The Extensions contribute "Typical Amerikan," a strong statement against racism.
Kicking off and closing the massive project, which at last count was at 185 tracks, is Jersey Shore singer-songwriter Marc Tappan. His harrowing but hopeful "Red Skies Until Tomorrow" opens the project, while a spoken-word take on his "If I Could Change This World" closes it. In between, he also offers the soulful "Take My Hand." 
It's been a while, but I am thrilled to hear my son Matthew's band, Experiment 34, with "Pocket Change," a stark look at poverty from the politically enraged Rage Against the Machine-like 2019 album, "What Dying Feels Like." Too bad more people didn't listen to E34 address and offer solutions to many of the ills plaguing us now. 
Other outstanding contributions include Bryan Hansen Band's earnest "Winds of Change"; the soul-jazz of Joshua Van Ness' "The Brightest Star," featuring Mike Sarge; Jersey Shore rapper Chill Smith's understandably angry "Hate Speech," Stella Mrowicki's powerful, prophetic "Election Day," and Blaise and David Ross Lawn's gorgeously heartbreaking "Touch." Quite impressive is a comedic turn by KL Martin, head of 3143 Artist Management, who represents Brian and The Extensions and whose acts The Clydes, The Furies, S.J. Dub, and The Viewers Like You also participated.   
Other Jersey participants include Apollo Sonders, Tony Appleseed & General Roshane, Hana Denson of Honey Wild, Levy & the Oaks, Matt Cook, Above the Moon, Blue Vervain, Martin Howth, Joe Galuppo, Bone and Marrow, Yawn Mower, Reese Van Riper, Natalie Farrell, Brian Rothenbeck, Foxanne, Tara Dente, Renee Maskin, Jesse Elliot, Rachel Ana Dobken, Dave & Tom, Jess Alaimo, Oh Elis, Dave Vargo, SonofDov, New Narratives, Joe Makoviecki of Jackson Pines, Jackie June, Amanda Rose Riley, Anna Oh, Rory D'Lasnow, The Brixton Riot, Morningside Lane, Jim Testa, Dentist, Ruby Bones, Julian Fulton, Lou Panico, Malibu, The Foes of Fern, The Well Wish, Dano, Jerzy Jung, Jeff Linden, Joe Ruff, April Centrone, Mike Chick, Bobby Mahoney, Patty C, Ser Xerri, Joshu Mark, Evangelia, Catch Me If You Can, Fairmont, Guilty Giraffe, Deirdre Forrest, Ellis Wilkinson, Tommy Strazza and Ferentz and the Felons. 
All 185 tracks are available at https://demosforadifference.bandcamp.com/releases for only $10 with the option to contribute more to help the NAACP right more than 500 years of wrongs.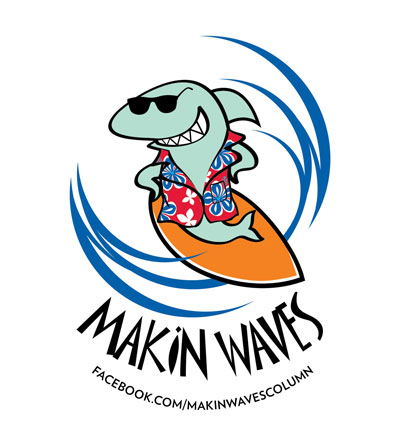 Bob Makin is a reporter for MyCentralJersey.com and the former managing editor of The Aquarian Weekly, which launched this column in 1988. Contact him via email and like Makin Waves on Facebook.