originally published: 06/29/2020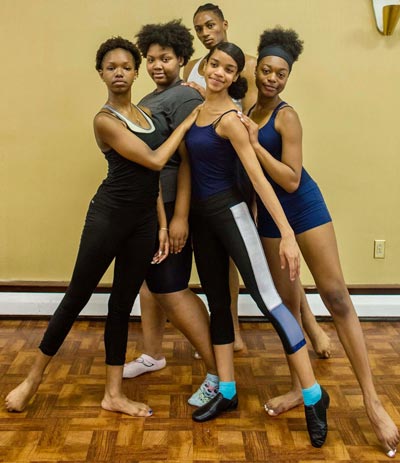 (NEWARK, NJ) -- Newark Arts has announced the awardees of its annual mini-grant program, ArtStart, for the year 2020-2021. The ArtStart program supports organizations and individuals who create music, dance, theatre, film, visual and/or literary art projects to benefit the residents and neighborhoods of Newark. Fifteen winning proposals will be awarded a total of $45,000. The awardees represent all five of Newark's wards and include five programs specifically aimed at young children, aged 0-5.
"ArtStart grants represent the heart and soul of our organizational mission, which is to power the arts to transform lives in the city of Newark," said Newark Arts Executive Director Jeremy Johnson. "We are truly grateful to be able to seed these important programs during a time when our most vulnerable community members are in need of the joy, inspiration and expression that art brings."
ArtStart was established in 2001, with the mission to nurture arts and cultural activities throughout the city of Newark, especially for youth and under-served populations. Since its inception, Newark Arts has made over 150 ArtStart grants, totaling more than $500,000. This year's class of awardees represent the most diverse class of programming yet.
ArtStart Grantees 2020-2021

Arts Always for All: Ivy Hill Vailsburg Center for Arts, Culture, and Community Activism (ACCA), promotes individual/ community participation in cultural, and civic life through arts, culture, and community activism classes/experiences. Creating, providing, disseminating programs of distinction. Fostering wellness, and aesthetic engagement of all participants/observers, through intellectual, aesthetic, arts classes, workshops, lectures, and productions. ACCA serves all ages, abilities, racial, religious, ethnic and economic backgrounds, seeking partnerships that help enrich existing institutions and strengthen neighborhoods through the arts.
---
Arts Residencies in Newark Schools:

Beat the Blight Campaign: Clinton Hill has five times the number of abandoned properties than any other Newark neighborhood. Due to extended vacancy, these properties have become eye sores and havens for crime. When asked, residents cited these properties as one of the top issues to address. Clinton Hill Community Action is employing a "decorative board up" strategy in partnership with the Neighborhood Foundation and Yendor Productions to clean up, secure and transform abandoned properties in Clinton Hill.
---
The article continues after this ad
---
---
Dance Education at Quitman Street Community School: Sharron Miller's Academy for the Performing Arts (SMAPA) will continue its successful in-school dance residency partnership at Newark's Quitman Street Community School, benefiting an estimated 370 K-8th grade students through 19 weekly dance classes conducted by skilled teaching artists (28-week program, culminating with two year-end performances). SMAPA's innovative curriculum features creative movement (K/1st grade), tap (2nd/3rd grades), West African (4th grade), jazz/hip-hop (5th grade), and a 6th-8th grade elective.
Feminist Artist in Tech collaboration with The Honk-Tweet: PES hosts an annual Feminists Incubator where six female identified artists are awarded a short-term residency. This program provides workspace for creatives who are addressing topics of female safety, ownership, and agency. Historically, this program has been open to multidisciplinary artists. This year, we have expanded the scope of the program to include artists working in tech and digital media. This proposal is in support of the expanded version of the Feminist Incubator.
Keys and the Orchestra: Keys and the Orchestra", a season-long collaboration between Keys 2 Success and The Baroque Orchestra of New Jersey. This partnership will sponsor four side-by-side concerts in the 2020-2021 concert season hosted throughout New Jersey.
Little Newark Print Shop: Little Newark Print Shop is a series of fine art printmaking projects designed for pre-school and elementary-aged children, offered both virtually through video and hands-on in our downtown Newark studio. Participants of this program will learn various printmaking techniques, including collagraph and relief printing, through dynamic, fun, and meaningful projects, offered both in-person and online, ensuring we reach all that wish to participate.
Newark Short Film Awards 2020: The Newark Short Film Awards (NSFA) will be held on Saturday, October 10. NSFA is presented in partnership with Express Newark and NYC Filmmakers at 54 Halsey Street, Newark. This is a Full Day of Creativity providing filmmaking workshops, networking, movie screenings, professional headshots, and an overall support system for artists, actors, writers, and filmmakers.
Spark with the Art: The Spark with the Art program is designed to teach youth age children how to paint and use their imagination, hands and mind to craft imagines on canvas and other crafts by an instructor. The program is expected to also work in conjunctions with the WPSA and their planned 2020 art program in Weequahic Park.
The Bead Shop: The Bead Shop provides hands on instruction in glass art making coupled with basic entrepreneurship training to young adults, particularly women, who are currently unemployed or underemployed and need additional income in order to support themselves and their families.
The Gem Project Fellowship: The Gem Project's mission is to improve high school to college graduation rates of marginalized populations, through service-learning initiatives with a social justice approach. In our ArtStart project youth and young adults will learn about Afrofuturism, while having the opportunity to work and be trained as youth organizers through a virtual training environment.
Touring The Art of Nat Turner Park: Developed by United Parks As One and The Friends of Nat Turner Park, in partnership with Pink Dragon Artist Syndicate, Eyes Like Mine, and Chiffani PR, Touring The Art Of Nat Turner Park, is a free guided walking tour of public artwork by Jerry Gant located at the entrance plazas at Nat Turner Park in Newark's Central Ward.
Transforming Stables to Support Stability: Newark Community Street Team (NCST) is Newark's community-based violence reduction initiative. NCST is resident-run, with a mission to reduce violence in the South and West Wards of Newark through resident leaders, peaceful resolution and providing community presence in the interest of prevention.
NCST will create an interior mural for a more welcoming, warm and soothing area in NCST's revitalizing space, as part of our Healing Journeys program. This program supports community residents' mental health and wellness with an emphasis on healing from trauma. The space was previously used by Newark Police Department as stables for their police horses and is in dire need of beautification. We would like the Mural Project to establish lovely visuals for participants and those who spend time in our space, and reflect NCST's holistic view of public safety.
We Do What We Do Because…: Woman In Media Newark will produce "We Do What We Do Because…," its 2020 Women's History Month Film Festival as a virtual film festival, including film screenings and live discussions, in response to the postponement of our 2020 Women's History Month film festival due to COVID-19.
Youth Impact Arts Initiative: is an arts program that will engage young people and local artists with the intention of beautifying selected Newark locations through two mural installation projects. Over the course of six-weeks, up to 50 young people will work with artist, Suliman Onque and his team, "3-The-Art-Way," to design two murals that will be installed at two Newark locations.
Funding for ArtStart has been provided by Prudential Foundation, Bank of America, New Jersey State Council on the Arts, the Geraldine R. Dodge Foundation, and the Turrell Fund.
For more information, please visit NewarkArts.org/ArtStart.
Newark Arts' mission is to power the arts to transform lives. Established in 1981 as the Newark Arts Council, the organization's vision is to become a nationally recognized catalyst for the collaborative power of the arts in the City of Newark and urban America. Newark Arts is the producer of Newark Creates, a community-led citywide cultural plan, created in partnership with the City of Newark. Newark Arts' key initiatives include the Newark Arts Education Roundtable (NAER), the ArtStart community grantmaking program, and the Newark Arts Festival. Newark Arts is generously supported by the City of Newark, Prudential, PSEG, Geraldine R. Dodge Foundation, Victoria Foundation, Turrell Fund, Bank of America, New Jersey State Council on the Arts, the National Endowment for the Arts and individuals, businesses and institutions.
PHOTO: Still from Dance Intensive led by ArtStart grantee Ivy Hill Vailsburg Center for Arts, Culture, and Community Activism