originally published: 06/26/2020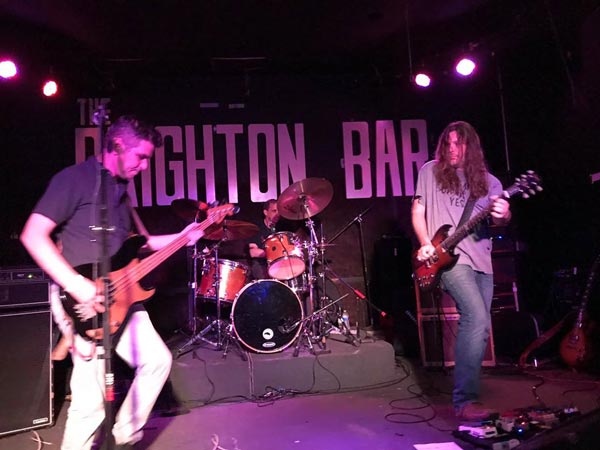 Jersey Shore rockers 40 Pound Hound recently released their four-song debut EP, "Ghost Ship." PHOTO BY BOB MAKIN
The eclectic Jersey Shore band 40 Pound Hound, featuring former members of Dirge, Black Nasa and The Atomic Bitchwax, flirt with stoner rock and grunge with a hefty helping of classic rock. Their four-song debut EP, "Ghost Ship," stylistically ranges from Peter Green's original version of Fleetwood Mac to Creedence Clearwater Revival to Three Dog Night and more. All four songs sport some of the best guitar chops within the New Jersey music scene, those of Duane Hutter, who spent a minute in TAB but is better known for the similar-sounding Black Nasa. Keeping a thunderous but tight beat is drummer Dan Gollin of the great JSHC band Dirge and bassist John Mathias, who also handles lead vocals and most lyric duties.
Produced with the help of Hot Blood bassist Charlie Schaffer and Duane's TAB pal Keith Ackerman, the EP kicks off with its most radio-friendly track, "Sing It to Me," a bluesedelic scorcher that recalls Blue Cheer and Moby Grape. On "Tell the Truth," the band then reinvent Creedence's "Feeling Blue" with new lyrics that give it a different meaning, while also referencing Three Dog Night and The Beatles. 
Next up is a cover of the original heavy, bluesy Fleetwood Mac's "Drifting" that makes a perfect showcase for Duane's stellar chops. "Ghost Ship" then closes with the epic title track, a psychedelic treatise on tense U.S. relations with North Korea that musically sounds like a cross between The Doors' "Riders on the Storm" and Iron Butterfly's "In-A-Gadda-Da-Vida," while lyrically translating the despotic dictatorship's national anthem. 
No sooner had the talented trio released "Ghost Ship" when the world became haunted by the pandemic so they haven't gotten to play in support of the effort. But if you love great guitar work, you'll like the EP because of Duane's superior chops. 
Now that their home away from home, the Brighton Bar in Long Branch, is open for outdoor food and drinks, let's hope it won't be too long before the lads once again can take that stage, along with so many other acts who call the punk and indie haven home.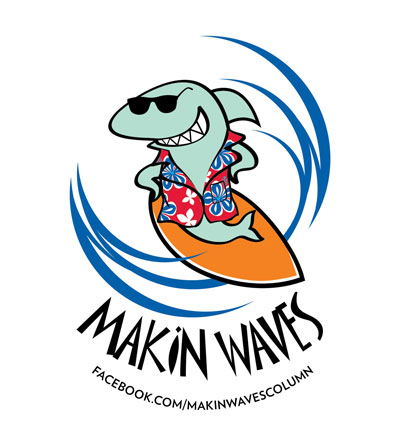 Bob Makin is a reporter for MyCentralJersey.com and the former managing editor of The Aquarian Weekly, which launched this column in 1988. Contact him via email and like Makin Waves on Facebook.