originally published: 06/23/2020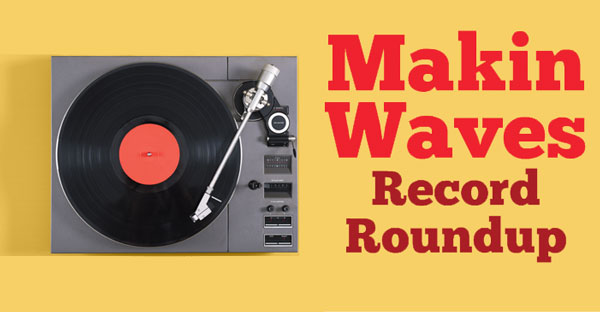 Morris County-based Sonofdov, aka Dennis King, not only has won awards for songcraft from the New Jersey Folk Festival and the International Songwriting Competition, he's also prolific. His five-song EP "Battle Lines" is an immediate follow-up to the late 2019 LP, "Towers," which was featured in New Jersey Stage upon release. Both are on the North Jersey indie Mint 400 Records, also home to Fairmont, The Extensions, Don Ryan, The Milwaukees, The Brixton Riot, The Clydes and more.  
Tthe opening title track looks at romance through a defensive lens, realizing that "love is good when it's blind," rather than when it draws a relational line in sand swept away by a hurricane of negative emotions. That track was a Makin Waves Song of the Week.
Having written for film ("Coyote," "Wander") and TV (PBS, Discovery), Dennis focuses on relationships throughout the dreamy-sounding alt-folk EP. "Wolves," a Jack London-like look at love that even references mining gold, equates the pain and pressure it can cause to that of a pack of predators howling at midnight. "Fight or Flight" takes a similarly needy approach to a relationship at the end of its rope. A hauntingly ambient Celtic feel bolsters the atmospheric track.  
A sense of longing and belonging swirls around "Let Me In," like ash from the embers of a dying fire. As with the rest of the EP, the tune makes desperation sound so pretty and profound and melancholy so meaningful, as is the case with the closing "Only If Your Heart Begins to Fade." 
The power of "Battle Lines" is in the simplistic beauty of Sonofdov's music and its entrancing production that balance an intelligent depiction of raw emotions, which in less capable hands, would be morose. Instead, they are relatable, often enjoyable and extremely cathartic. And who couldn't use catharsis right now?    
Don Ryan is a North Jersey singer-songwriter whose compositions are delectable cocktails of ageless beauty and gritty discord in a hypnotizing blend of classic Americana and gypsy jazz with a more modern, psychedelic-folk sound. His long-awaited Mint 400 Records LP, "Warwalking, Pt. 1," follows the 2013 EP, "Live in Studio," and an epic 2011 debut LP, "Tangle Town." 
A cross between the gravelly carnival of Tom Waits and the foreboding poetics of Elliot Smith, "Warwalking" features Don's acclaimed guitar work. Apparently, he learned to play in a neighborhood funeral home surrounded by dead bodies, which explains some of the dark and eerie sounds that snake their way through "Warwalking." 
Backed by the unusual instrumentation of cellist Paul Vanderwal and violinist Shu Wang blended with drummer Joe Vernazza and keyboardist Chris Bobbins, Don should see a larger audience once ready to play out again based on the strength of "Warwalking." The eight-song collection opens with the artistic "Color in, Color Out," a moody rock roller coaster that starts out mellow and pretty and turns into a passionate pop-edelic scorcher peppered with bits of John Lennon, especially the "Day in the Life"-like closing chord.  
A Middle Eastern vibe then propels "Top of the World," as it offers a bleak view of an exhausted existence fanning the flames of extinction. Haunting strings provide a gorgeous ending.
On "A Mechanical Profundity," a Richard Thompson-like Olde English Intro leads into a Waitsesque dark circus that turns gypsy jazz on an eerie ear aided by another odd use of strings.
The album then segues away from song into soundscape with:
• "Ray Johnson and Other Sounds,"  a spooky, accompanied spoken word interlude from the perspective of a cut-and-paste artist that combines the sounds of warped, whale-like strings with the timeless clack of a subway train
• "Muslim Prayer and Other Sounds,"  an instrumental ode to Allah
• "British Man and Other Sounds," the weird devolution of a Brit from polite to rude with classy classical-inspired accompaniment.
The songs start up again with "Welcome to the Scene," a piano-driven bit of off-kilter nastiness guised as sweet because of the lilting but driving music, which concludes with a long psychedelic swirl that sounds like Alice falling through the looking glass.
The closing "Parasite's Hotel" is a dynamic reworking of a demo Don released in 2015. Initially accompanied only by a bass, then also cymbals, Don's sweet falsetto turns into a sour growl as the rest of the band bashes in. The break is fascinating because I can't tell if it's a guitar made to sound like a harpsichord or vice versa. I just know that it's wonderfully weird, especially as it rockets into a furious conclusion until an abrupt, lilting end.
Phillipsburg-based punk trio Houston & the Dirty Rats are the Dirty Jerz's hardest-working band, having played 100 shows in 100 days last year throughout the U.S. and parts of Canada. To promote the new EP, "Songs! From Bathroom Stall?," the band's latest single, "The Lying Game," was made into a video from that tour that captures the adventurous spirit of the band and the razor edge but tongue-in-cheek fun they bring to the song. 
Their most popular song, "Dumpster Diver," also is featured on the four-song EP, which recently was released on vocalist-guitarist Houston Herman's own Rodencha Records. The searing, ragged treat was crafted into one of the best videos of 2018. 
Following the 2017 "RAT EP," as well as the tasty standalone singles, "Pity Date" and "Skunk in New York," "Bathroom Stall" includes the hysterical quasi-title track, "Public Restrooms Suck!" and the all-too-brief blast of "Last Straw." 
The band had to cancel nationwide and European tour plans due to the pandemic, but held a virtual record release party on June 5.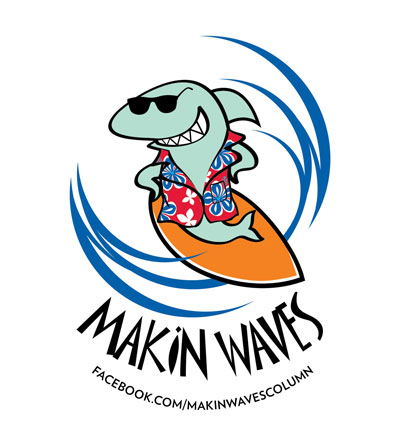 Bob Makin is a reporter for MyCentralJersey.com and the former managing editor of The Aquarian Weekly, which launched this column in 1988. Contact him via email and like Makin Waves on Facebook.