originally published: 06/23/2020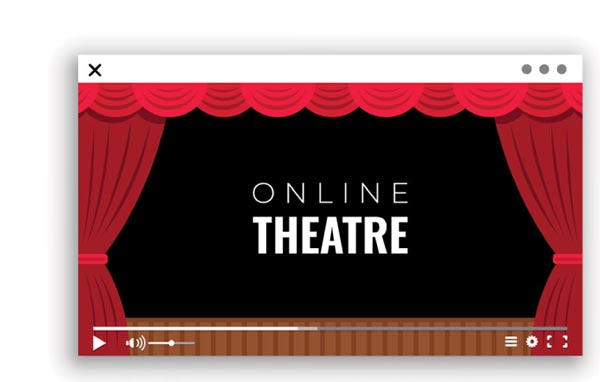 Over the 23 years of New Jersey Repertory Company's existence, the company has had the unique opportunity to work with wonderful actors, directors, playwrights and set designers. As a company that offers new works almost exclusively, they have built a unique bond among everyone involved in one of their shows. They've created a video series called Behind the Curtain which features friends of the theatre reflecting on their time with NJ Rep.
Based in Long Branch, NJ Rep is one of the most unique theatre companies in the entire country - in that its primary mission is to develop and produce new plays and to make a lasting contribution to the American stage. In addition, it also seeks to achieve the following: to be a catalyst in the redevelopment and revitalization of its surrounding community; to build and encourage young audiences and inspire interest in theater arts among young people; and to nurture the work of writers from diverse backgrounds and build diverse audiences.
In a field in which name recognition often means ticket sales or interest, the concept of exclusively premiering works is rare to find.  But it's one that has led many talented playwrights, actors, and directors to come to Long Branch to help bring new plays to the stage. 
Here is a look at some of the sets from their past shows.
The company has been presenting a new video each week.  Videos have included actors, directors, and playwrights including  Gino Dilorio, David Sitler, Alberto Bonilla, Melissa McCleod, Brad Lemons, James Glossman, Stephanie Dorian, Becca Ballenger, Deborah Rennard, Laurel Ollstein, Zoya Kachadurian, Ames Adamson, Julie Gilbert, Steve Braunstein, Sophia Parola, Jenny Vallancourt, James Hindman, and Andrea Gallo.  You can view them all at NJ Rep's Vimeo Page.
---
The article continues after this ad
---
---
This is an excellent way for a theatre company to stay in contact with its subscriber base and keep people thinking about them while shows cannot take place. Since nobody knows when live theatre will return or how it will return (will theatres be at half capacity? Social distancing throughout the venue?) Theatre companies should look at content they can provide online, whether videos of past performances, short plays done online, interviews, or memories from those who present the works themselves like in this series.