originally published: 06/23/2020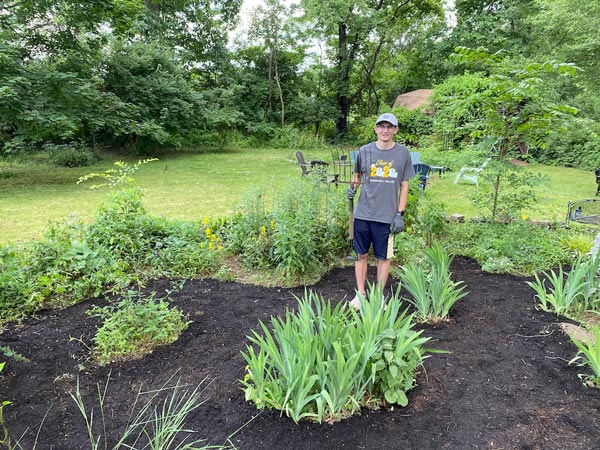 (HOPEWELL, NJ) -- Service; equitability; impact. These words drive twelve New Jersey students, united under the banner of Hopewell Helpers, forward. Founded by Will Titus (Hopewell Valley Central HS '19, Williams College '23), Hopewell Helpers LLC matches local students with local residents seeking yard work, grocery delivery, childcare, housework, and more. The Helpers don't set prices or rates for their services; instead, clients are invited to "pay-what-you-want" after the job is finished - and for anyone in need, Hopewell Helpers offers their services for no cost.
In just ten days since launching on June 9, the team of college students has served nearly thirty community members. They've mowed lawns and weeded gardens, lifted and moved heavy items around the house, assembled trampolines and treadmills, and helped residents with technology. Many of their clients have physical or medical barriers that can interfere with tasks such as gardening, grocery shopping, or cleaning around their house on their own; that's where the Helpers come in, offering their time, smiles, and strong work ethic to complete work professionally and affordably.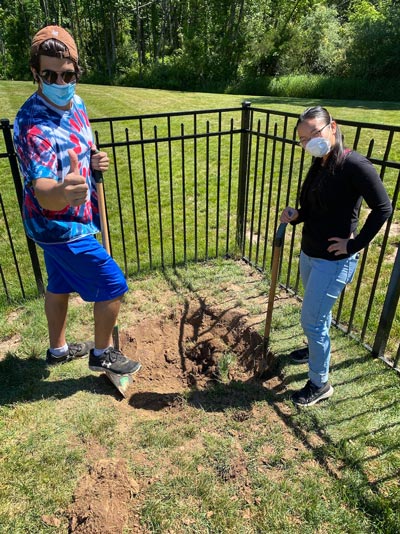 Founder Will Titus, who volunteers as an EMT in Pennington, NJ in his spare time and is working towards his Firefighter I certification to aid him in his work as a call firefighter in Massachusetts, explained the inspiration behind Hopewell Helpers. At the onset of the pandemic, Mr. Titus signed up through a local organization to deliver groceries to residents unable to shop for themselves due to health risks. For weeks, Mr. Titus made weekly trips to the supermarket to shop for two older residents who themselves are members of a vulnerable population. This experience served as the inspiration for Hopewell Helpers. 
"I was dropping off groceries one day, and I thought to myself, 'What if we could do more?' More services offered, more people reached, more people helped." Lo and behold, Hopewell Helpers was born. It's been a busy two weeks for the Helpers since they launched on June 9. "We went from zero to a hundred really quickly, and we've been learning how to best structure our organization to serve our clients along the way," said Mr. Titus. Over the course of a week since their launch, the number of students working on the Hopewell Helpers team tripled in size, and their area of operations expanded to include multiple New Jersey counties and Pennsylvania.
"It was amazing", Mr. Titus told us, "The demand for our services - and the support from our community - was unlike anything I could have imagined," By using a "pay-what-you-want" pricing model, Hopewell Helpers ensures that its services are accessible to all. Equitability and accessibility are part of the organization's core mission. "It's as simple as it sounds," said Mr. Titus. "We don't set prices or rates for what we do. The client pays us what he or she feels is fair after we get the job done." 
---
The article continues after this ad
---
---
For anyone unable to otherwise afford their services, Hopewell Helpers offers its services for no cost whatsoever. Hopewell Helpers is entirely student-created-and-run. That's part of what makes it so special. 
"Hopewell Helpers is a way for students to find meaningful work through which they are directly benefiting those they help and earning money to put towards college," said Mr. Titus. "It's a win-win. Students serve their community with a combination of paid and volunteer work. For me, that's a dream come true for a summer job."
To learn more about Hopewell Helpers or book one of their services, please visit hopewellhelpers.com; call (609) 474-4401; or email hvhelpers@gmail.com