originally published: 06/12/2020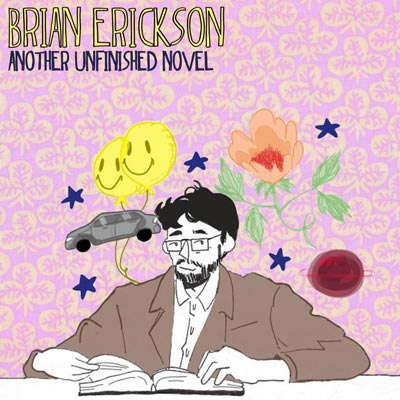 Asbury Park singer-songwriter Brian Erickson of The Extensions and The Paper Jets will release his solo debut LP, "Little Secrets," and premieres the album's first single, "Another Unfinished Novel," here. GRAPHIC BY CACOPHONOUS
Asbury Park singer-songwriter Brian Erickson is no stranger to releasing records. After a nice catalog with his late, great band The Paper Jets, he released the debut EP of his new band, The Extensions, last year on Mint 400 Records, also the home of his pals in Dave Mooney and The Viewers Like You, The Clydes and Fake Pockets. But in a decade-plus as a front man, Brian never has released a solo outing. 
Well, gang, the wait is over because one of the better things the pandemic has inspired is Brian's solo debut LP, "Little Secrets," which will drop Sept. 18 on Mint 400. In the meantime, Makin Waves premieres here the tasty new single, "Another Unfinished Novel":
Speaking of Fake Pockets, their bassist-keyboardist Bill Lambusta composed "Another Unfinished Novel" when he was a Paper Jet. 
Brian explains, "Bill was in The Paper Jets from 2008 to 2011, and we used to play this song back then. We recorded it for an album that never came out, but I was always fond of it and started bringing it back via my solo shows a few years ago. When the pandemic hit and most of us were put on lockdown in March, I think a lot of people weren't sure what to do to keep their hands busy, so I just went ahead and recorded that old song. Bill liked it, and I got encouraged to keep going."
As for "Little Secrets," Brian adds, "Many of the songs were written over the course of the past decade. I dug up these older tracks almost like I had subconsciously been saving them. And for what I thought was just going to be a goof, I put a poll up on Instagram asking if people might be interested in a solo EP from me, and the response was overwhelmingly positive! So based on that, I just kinda got to work. And it ended up a full-length, 10 songs!"
With a few notable exceptions, Brian produced the album and played all its instruments. 
He said he hopes to try the exciting challenge again, but preferably not during a pandemic. 
"I love being in a band and being part of a collaborative process," Brian said. "I think it makes our records much better. But for a small project like this, the stakes feel low enough where I can make all the decisions and live in harmony with the good and the bad of it."
Physical copies of the album also will be available on Aqualung Records, which was founded by producer and frequent Erickson collaborator Jeff Fiedler. 
Here a couple of clips featuring Brian in The Paper Jets and The Extensions: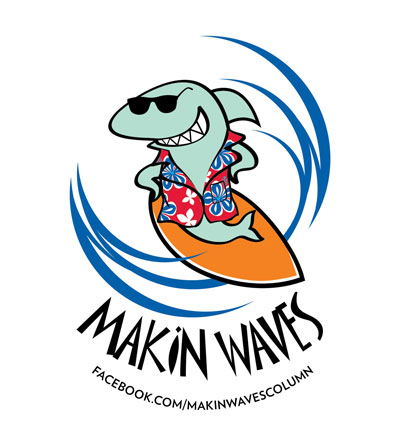 Bob Makin is a reporter for MyCentralJersey.com and the former managing editor of The Aquarian Weekly, which launched this column in 1988. Contact him via email and like Makin Waves on Facebook.