By Susan Rosenbluth
originally published: 05/26/2020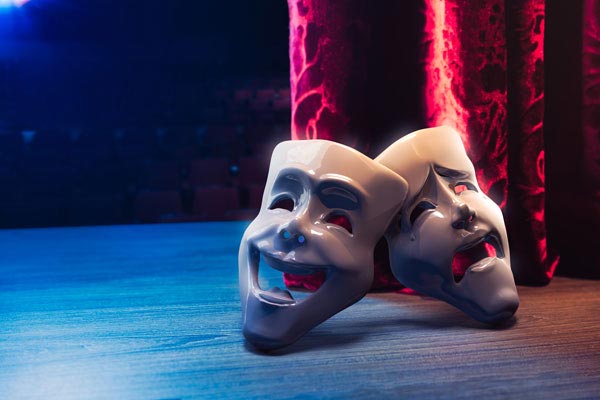 Mordy Barnett is a pretty typical 14-year-old Teaneck-based eighth grader who, thanks to an advertisement he and his parents saw, adds acting to his list of cultural pursuits.
"I think he always wanted to get into acting, so when we saw the advertisement for the Black Box Performing Arts Center, I realized how easy it was to help him take a class," says Mordy's mom, Shula.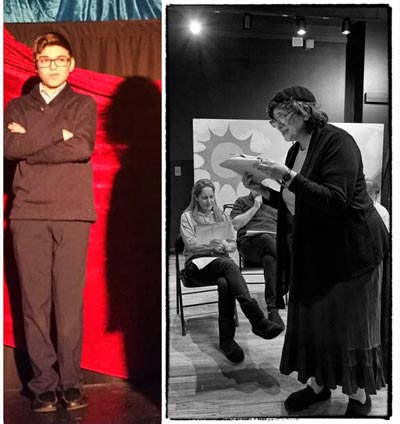 That one semester was all it took. Mordy has been involved ever since in a variety of artistic programs offered by the Englewood-based not-for-profit center.
Parents and Students
The same is also true of Ellen Krischer, the mother of three now-grown children all of whom are former Black Boxers. Over the years, Mrs. Krischer became so impressed by what her youngsters were able to get from the center, she and her husband, Simon, are now adult acting students there themselves.
---
The article continues after this ad
---
---
Teaneck residents, the Krischers found their way to the Black Box about ten years ago when their children were students at the Moriah School in Englewood. The whole family was especially excited by the energy, sensitivity, and professionalism of the Black Box's artistic director, Matt Okin.
"The kinds of plays he did and performances he elicited from the kids were very different from what I was used to from middle school," says Mrs. Krischer.
Treating Students as Collaborators
What struck her most, she says, was the way in which the youngsters talked about the Black Box learning experience.
"The warm-ups and improv work were new and exciting. They weren't used to being consulted on things like a discussion on what a character's background might be or how they could act the way that character might during an entire practice session, even when they were munching on snacks or setting up the stage," she says.
One of the Krischers' children liked the classes so much, she asked to participate in the Black Box's summer program, an endeavor she continued until she graduated from high school.
"Finally, after hearing all our kids' stories and seeing all their performances, my husband and I were so jealous, we decided to try out some adult classes. We enjoyed them so much, we never left," Mrs. Krischer says.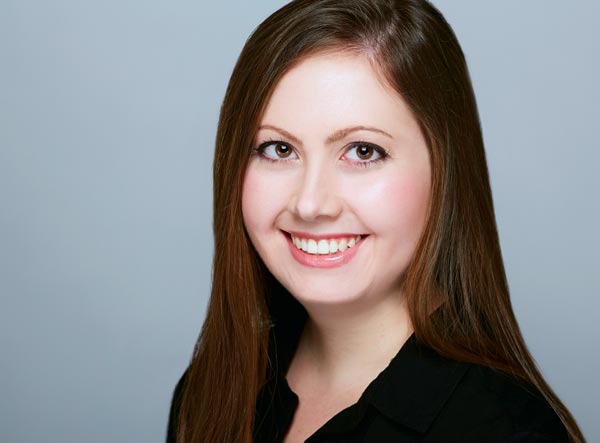 Professional Troupe
Danielle MacMath's experience with Black Box reflects a different aspect of the center's attraction. Already a professionally trained actress, the Bridgewater, NJ, resident walked through the Black Box's doors in 2016 after seeing an audition notice for "Evil Dead the Musical" by George Reinblatt, Frank Cipolla, Christopher Bond, and Melissa Morris.
"I'd worked with other theater companies before, but I keep coming back to the Black Box in Englewood because of the collaborative atmosphere there," she says.
Ms. MacMath is now a company member and managing director of the center's professional troupe.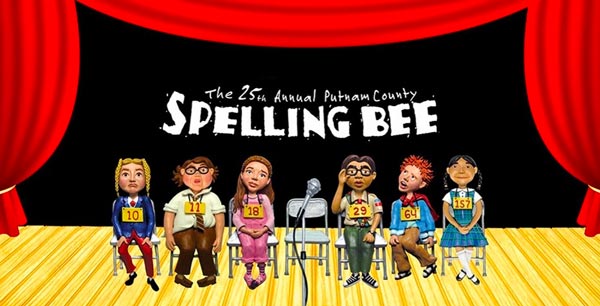 Shows in Progress
Before the Coronavirus pandemic changed everything, Mordy, the Krischers, and Ms. MacMath were all working on various Black Box productions. Mordy and the others in his teen acting class were preparing for a production of the musical comedy "The 25th Annual Putnam County Spelling Bee," by William Finn. The Tony Award-winning show is the story of a fictional spelling bee that takes place in geographically ambiguous Putnam Valley Middle School. It features six quirky adolescent competitors in the spelling bee, which is run by three equally quirky adults.
Mrs. Krischer was beginning to memorize her lines for "a really great part" in the adult program's next production, and Ms. MacMath, having rehearsed a part she knew well in "Junie B. Jones: The Musical," a not-for-children-only adaptation by Marcy Heisler and Zina Goldrich of Barbara Park's best-selling books, was excited about the opening.
"We were also discussing the rest of the Black Box season and were about to start rehearsals for the center's next main-stage show," says Ms. MacMath.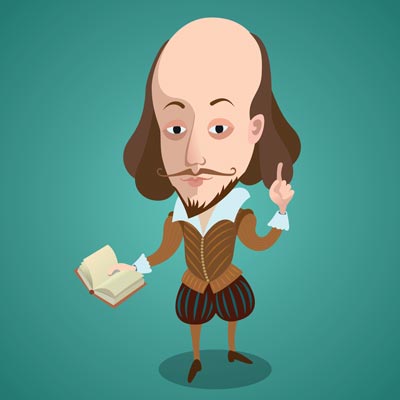 New Focus
These past several weeks have made it clear it will take more than a virus to stop the Black Box's participants from pursuing their aspirations. While work on the various shows is on hiatus, the actors continue to meet.
At first, the center's professional troupe harbored the hope that Junie B. Jones might go on, but rehearsals went on hold when the limitations of not being able to meet in person interfered.
"Instead, we've started to focus our energy into projects that can be completed during these unprecedented times," says Ms. MacMath.
For example, in coordination with the Englewood Public Library, the troupe has performed a few online readings of Shakespearian plays.
Writing Class
Ms. MacMath has also decided to try the Black Box's adult writing class, which is conducted on Zoom.
"I haven't written in years, and although I don't at present have a major project in mind, the class itself has been an amazing creative outlet for me in this time of self-isolation," she says.
Run by Mr. Okin, a professional playwright and director whose list of credits is too long for simple listing, the writing class offers a place where participants willingly read classmates' material and then engage in exercises designed by Mr. Okin "to get the creative juices flowing."
"It's wonderful to have a class that feeds my creativity and gives me something to do," says Ms. MacMath.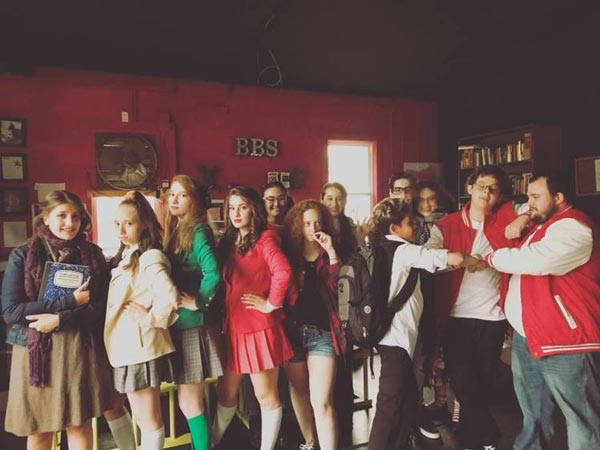 Working on Skills
Instead of rehearsing for "Spelling Bee," Mordy and his fellow teen actors have decided to work on their acting skills, such as monologues and improvisations, through Zoom sessions.
"It's the same platform my school uses, so I've become pretty familiar with it," says Mordy.
The adult acting group is also meeting via Zoom, which allows each student to work on selected monologues from a variety of plays.
"We work on our characters, intentions, and delivery just as we would for a full play. We analyze and discuss everything," says Mrs. Krischer, adding that the meetings' benefits are not all work-related.
"Just seeing everyone cheers me up and reminds me that we are still a troupe, whether or not we are all in the same physical place," she says.
True to the Credo
For Mr. Okin, the fact that the various programs keep running is testament not only to his and the Black Box PAC's philosophy to encourage artistic endeavor and achievement, but also to the enthusiasm of those drawn to the center as students and teachers.
For more information on Black Box programs, all of which are open on rolling enrollment at any time during the pandemic, Mr. Okin can be reached at blackboxpac@gmail.com or 201-567-6664.
"All of us at the Black Box are actively working hard to keep our students of all ages interested, busy, engaged, and growing as artists," he says.