By Brian Kelley
originally published: 05/25/2020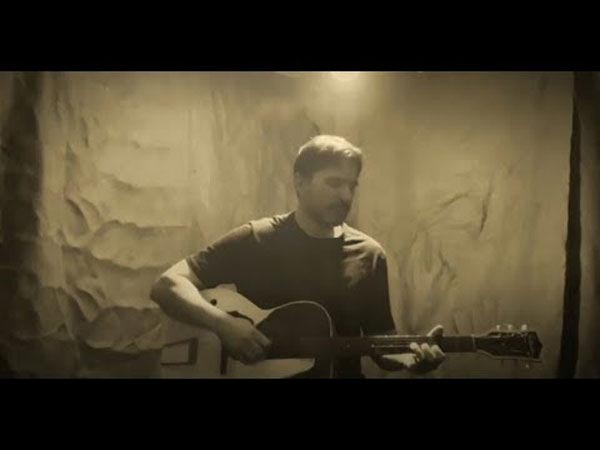 Christian Beach is a longtime fixture of the New Jersey music scene who fronted industrial (Slave of Id, Artists That Kill) and alternative rock (Ton of Bricks) bands from the early 1990s into the early 2000s. From 2005-06, he was also a member of Transfusion M, a project fronted by Michael Ferentino (Love in Reverse, Dog). Upon Christian's departure from that band, he made the transition to a traditional singer-songwriter influenced by Hank Williams Sr., Bob Dylan, The Band and contemporary artists like Jeff Tweedy (Wilco).
Since the release of Christian's first solo album in 2009, I have run his website and created promotional materials like flyers and buzz cards. Every now and then, I'll send out a press release on his behalf. 
After releasing his self-titled CD in 2009, Christian continued to write many songs and produced demo versions of many of these over the years. However, a follow-up release never materialized—until now. Christian officially released a six-song EP called DoubleLife in April 2020—right in the midst of the COVID-19 pandemic.
Shortly before the official April 10 release date, Christian mentioned his interest in making a video for the first single, "Highway Sun." In normal times, you could go somewhere, get some people together, shoot something interesting with some smartphones, and edit into a cohesive music video with iMovie. But we were now under stay-at-home protocols. I couldn't physically assist him, and it wasn't like we could hire a videographer to shoot something. There really wasn't a budget for that anyway. But we discussed some things we could do on our own, and I emailed Christian some general directorial notes (suggested camera angles, specific shots, etc.). He used his iPhone to shoot video of himself miming a performance of the song from a few different points of view in his home studio. He transferred the raw footage to me by uploading the files to his YouTube channel as private videos. Since we're both channel admins, I retrieved them by downloading them from the video manager. Once I had the files on my machine, I put it all in iMovie and produced a standard "in-the-studio" music video for him. The whole thing took less than 24 hours to create.
Keep in mind that Christian and I had never worked on an actual music video before. He is not a videographer. And I am by no means a professional video editor. We were definitely OK with embracing "quarantine quality" with this project.
---
The article continues after this ad
---
---
For the video of the EP's second single, "Food on the Table," we both wanted to do something a little "extra." But we were still in lockdown mode, so we had to think a little more creatively about producing an engaging video for a song that evokes some vivid imagery and anxious feelings. 
The process of making this video may provide some ideas for other independent musicians looking to create interesting music videos in these times for little to no money and without access to usual talent, tools and/or resources.
---
INSIDE THE CREATIVE PROCESS
---
The Concept
When I saw that Christian was considering "Food on the Table" as a second single, I sent him an email with this initial description of what I had in mind:
We should discuss next steps and video ideas. I want to explore what kind of public domain footage there is out there that we can overlay on top of studio shots. I'm thinking just you playing guitar under the dangling light* with a black blanket or tarp hanging behind/around you...very minimal and dark (at least two angles). Maybe even black and white, too?
(*The dangling light refers to a literal dangling light bulb in Christian's studio that can be seen in the "Highway Sun" video. It wound up being a bit problematic, but more on that later.)
Oddly enough, here was Christian's reply:
Hey Brian it's so interesting that you mentioned the video idea for Food, and it's exactly what I had in mind.  Public domain footage and overlay of playing.  I must have been sending out brain transmission to you.  In fact I was going to ask you about the idea.  Very strange.
So I knew right then we were on the same page. 
---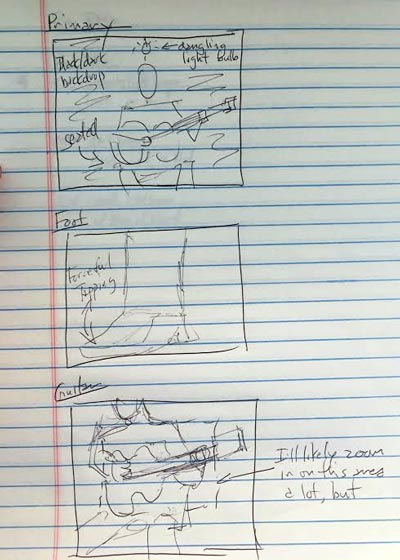 The Vision
There are a lot of tense and anxious moments  alluded to in the song. During the run-ups to the verses and the bridge, I kept

envisioning quick cuts between a close-up of Christian's foot tapping and his guitar playing. 
Eventually, I hit upon the idea of the light bulb swinging in the background of all that. All of it seemed to add to the tension. This time, I not only emailed Christian these directorial notes...I sent him a crudely drawn storyboard.
---
The Research
Before Christian started shooting his parts of the video, I began researching public domain video footage and realized pretty quickly that it often still costs money to acquire the video because you have to pay a service to access it. I turned to the public domain images on the Library of Congress website, and found a few interesting American folklife galleries. I wanted the images to convey life in the country from the 1950s or earlier. I spent a day or two downloading some options and documenting the appropriate attribution required to use the public domain images.
---
Samples of photos used in the video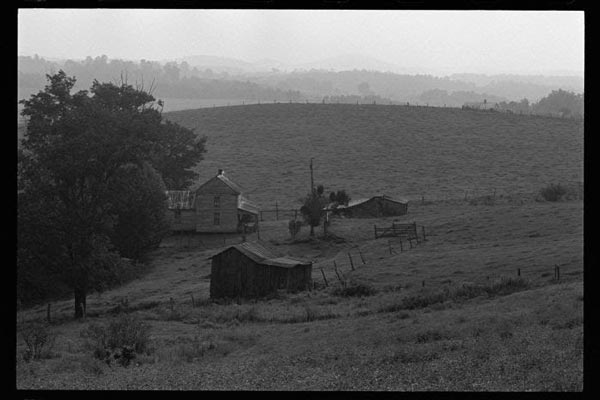 Blue Ridge Parkway Folklife Project collection (AFC 1982/009), American Folklife Center, Library of Congress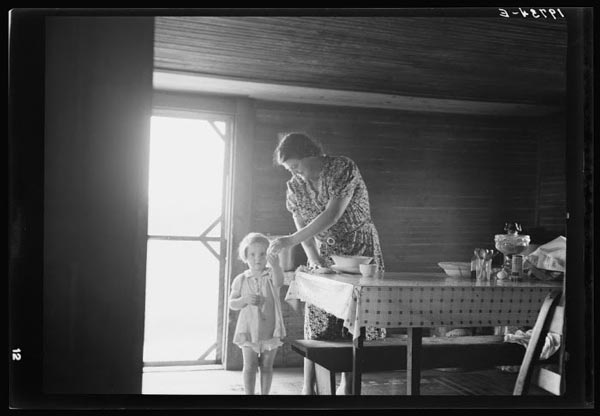 Library of Congress, Prints & Photographs Division, Farm Security Administration/Office of War Information Black-and-White Negatives.
---
The Production
I first made a preliminary base layer video featuring the title/artist sequences at the beginning and end of the video, the selected photos and the transitions in and out of the performance footage, which Christian hadn't done yet. Here is an excerpt of that initial video.
I sent this video to Christian to show him what it would look like, aside from his parts, and he approved. Here are clips of the footage he delivered to me that night. 
MAIN PERFORMANCE
FOOT TAPPING
CLOSE UP ON GUITAR
SYNTHESIZER ARPEGGIOS
Unfortunately, my direction to feature the overhead light led to less-than-ideal lighting for the primary performance video. In hindsight, I would have directed Christian to just be concerned about lighting the scene well, rather than going for that look in my head. The conversion of the video to black and white and the addition of the swinging light bulb faintly swinging in a background layer helps to mask the subpar lighting a bit (and, yes, you can see it's an LED bulb, which is kind of anachronistic in relation to the video's imagery; I tried to crop the footage close enough so it wasn't as noticeable). At the very least, it attempts to make the footage appear a little more ghostly than poorly lit.
Because iMovie only allows for the use of two photos/videos at one time, I created two full-length videos with different layers of elements and then placed them on top of each other in a completely new project to complete the final cut of the video. Granted, this added even more compression into the visual mix (as did the video transfers via YouTube), but it was necessary to achieve the desired effect in iMovie.
All challenges considered, I think the video came out rather nicely. But I'm still haunted by the subpar lighting. Always make sure your priority is proper lighting when it comes to photography and videography.
Photo credits required for the use of the public domain images are included at the very end of the video.
---
The Final Product
Christian Beach - "Food on the Table" (Official Video)
The Reception
The video for "Food on the Table" has gained a bit of traction on social media. There was some external support as well. This very publication helped spread the word about it. BlowUpRadio.com, a New Jersey-based online radio station, featured the video on its website and gave a nice shout-out on Twitter complimenting us on the end result.
So even when everything is closed and everyone is staying home, there are still plenty of creative ways to get things done. Just look at how major broadcasters and content creators have adapted. If you think a bit, as they say, outside the box—and outside your comfort level—you can still create artistic content that connects with and engages your audience.
By the way, DoubleLife by Christian Beach is available via Bandcamp and most major streaming/download services via DistroKid. Visit christianbeach.net for more information.
---
Brian Kelley is a public relations/communications consultant with a passion for the arts. In addition to his interest in music, he has worked at a prominent regional theater in New Jersey. A version of this article was originally published at http://briankelleynj.com.