originally published: 05/22/2020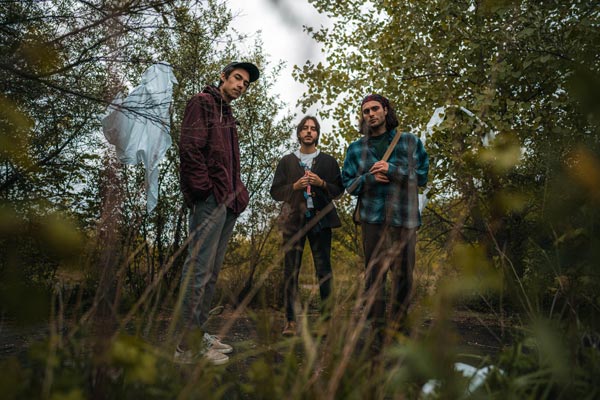 (TOMS RIVER, NJ) -- The Club House of Toms River Drive-In Series presents a concert by America Part Two and Ben Piper on Sunday, May 24th at 6:00pm. The Clubhouse of Toms River is located in the lot behind 16 Washington Street in Toms River, New Jersey.
The parking lot will open at 5:30pm and closs at 6:00pm.  Show runs from 6:00pm to 7:30pm.  Only the first 40 cars will be admitted.  For guaranteed admittance email them at TheClubHouseTR@gmail.com with the license plate of the vehicle you will be arriving in.  All guests must stay in cars at all times.  No idling - use accessory mode.
NOTE: You will need access to FM radio to hear the band.  If your car battery will die in accessory mode, bring a radio!
America Part Two is the story of 3 friends from New Jersey. The band formed and recorded its first EP 'Pure' in early 2017. They recently released a raw new single recorded by Pete Andrews of Submergent Studios, where they address glaring fallacies baked into the sociopolitical climate of America and offer a platform for the disenchanted youth. Seeing the world through the lens of DIY touring bands revealed to them the highest of highs and the lowest of lows from a young age. Constant hard lessons of the road have kept them honest and this outlet is their journey to self-actualization, as they vow to put into action the change they want to see in the world. America Part Two has honed in on one mission statement to define the band's purpose on this astonishingly beautiful and hideously corrupted earth: perpetuate love, fight hate.
The band says that "we feel so honored to give a free show to people during this incredibly stressful time. We've been so lucky to have the technology we need to stay in touch with our community thus far, but the feeling you get watching someone create sound in front of your eyes is a vibe no live stream can replicate. It's humbling to be one of the first to do this in our state."
---
The article continues after this ad
---
---
Ben Piper is an acoustic folk punk artist from Brick.  His latest record, "I'm B.F.D's Brother," was released in January.
The Clubhouse of Toms River Inc. is a 501(c)(3) non-profit organization that seeks to create a space for artists and musicians to produce, perform, and sell their work. The Clubhouse intends to bolster New Jersey's creators and encourage community engagement with locally created goods and artwork. This campaign exists to help us maintain what we do and create alternative content when it is safe to do so.
Photo of America Part Two by Kris Khunachak