originally published: 05/21/2020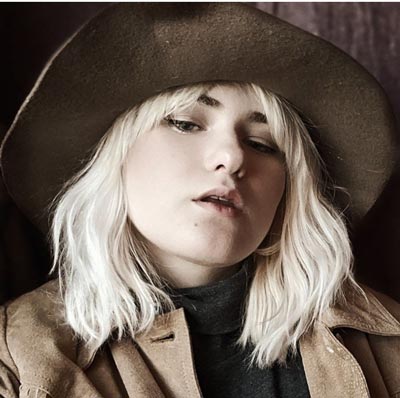 Less than two weeks before graduating from Rowan University with a degree in music technology, Jersey Shore singer-songwriter Stella Mrowicki self-released her EP, "Pine Trees and Wildflowers," a follow-up to last year's self-titled debut.   
Jersey Shore singer-songwriter Stella Mrowicki returns with "Pine Trees and Wildflowers," a wonderfully rootsy five-song follow-up to last year's self-titled debut LP. Like its predecessor, the gospel-folk EP was written, recorded, produced, mixed, mastered and nearly entirely performed by Stella. With the exception of violin parts on two tracks by New York-based Richard Barbera, Stella performs a variety of instruments, including piano, guitar, drums, bass, banjo, organ and percussion. 
While that's impressive, the best part of "Pine Trees and Wildflowers" remains brilliant songwriting, which is why Stella was the 2019 Makin Waves Songwriter of the Year. Parts Townes Van Zandt, John Prine, Bob Dylan and Joni Mitchell, Stella continues to defy her young age of 21 with words of wisdom and stunningly beautiful arrangements.
My two favorite songs on the EP both are gospel-inflected: the sunny, piano-driven, banjo 'n' fiddle-flavored opening single, "Without Me," and "High St.," which sounds like Emmylou Harris singing at New Orleans jazz funeral. It made my soul soar to write that just now about such a young artist. But then, Stella was raised on great music by the legendary Lee Mrowicki, producer-host of "Radio Jersey," which kindly presents the weekly Makin Waves Report and airs the Makin Waves Song of the Week thrice weekly on ThePenguinRocks.com, New Jersey Stage's online radio station.  
I've been working with Lee for 40 years within the local music scene. To hear his immensely gifted daughter make such exceptional music is a thrill that brings things full circle from the days when he helped me get my start as a young music writer covering the Stone Pony, where he was manager and DJ. 
Anyway, "Pine Trees and Wildflowers" also features:



"Hey," an acoustic-pop mind game with an impressive range and layers of vocals




"My Wine," a soulful but somber, thought-provoking but rousing love song reminiscent of Van Morrison and Carole King  




"Stay," a countryesque stunner that burns within the embers of faded love and proves Stella can pick too. 



The EP was released less than two weeks before the talented lass graduated from Rowan University with a degree in music technology, an opportunity that obviously greatly influenced the production of her two records. While the LP had a Liz Phair-like lo-fi quality, "Pine Trees and Wildflowers," a title likely inspired by the scenic South Jersey landscape Stella would traverse to school from her Ocean County home, the EP's production is much grander and more focused. Yet, Stella surrounds her roots music with a raw sensibility rather than the polish her skills obviously could have provided, and wisely didn't. 
I expect big things from this artist, as do several other music writers who also have honored her with accolades. Her star will continue to rise once it's safe to tour and make quality videos again. In the meantime, I hope you check Stella out. If you're feeling stressed or depressed during the pandemic, her music will serve as an intelligent and soulful catharsis.  
And be sure to check out the Makin Waves Interview with Stella next month here, in New Jersey Stage Magazine, and at theaquarian.com.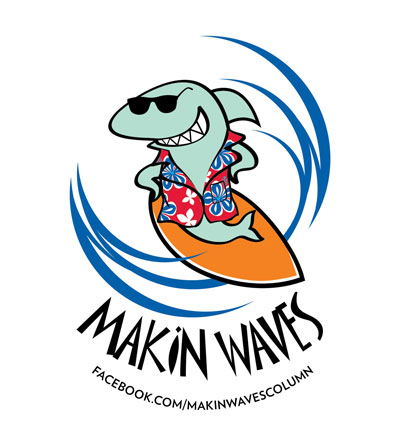 Bob Makin is a reporter for MyCentralJersey.com and the former managing editor of The Aquarian Weekly, which launched this column in 1988. Contact him via email and like Makin Waves on Facebook.