originally published: 05/07/2020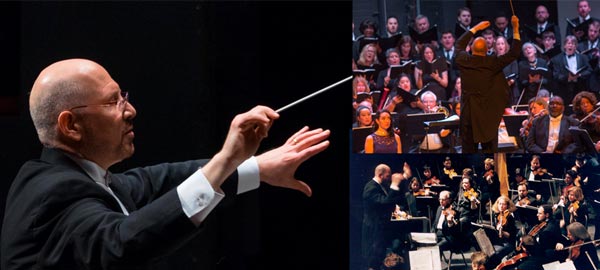 South Jersey's The Bay Atlantic Symphony is guided by the philosophy that music is essential to life. As the symphony's music director, Jed Gaylin plans and conducts more than 15 concerts during the year at venues throughout the region, including the Stockton University Performing Arts Center, where the symphony is orchestra-in-residence. Of special note are the Bay Atlantic's free, fully symphonic Young People's Concerts conducted by Gaylin every May in Atlantic and Cumberland counties. Every May, that is, except this one.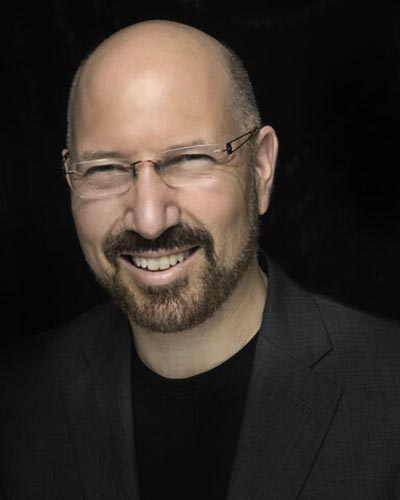 I spoke with Gaylin on April 30, 2020 from his home in Baltimore, Maryland. During our conversation, which has been edited for length and clarity, he spoke of the challenges of planning for live events post-quarantine. Like so many others in the arts, music director Gaylin and Bay Atlantic Symphony's executive director, Brian McPeak, have been running multiple scenarios, including having audience members sit six seats apart. Gaylin also spoke of his concern for the symphony's players – all professional freelance musicians – as they confront an unknown stretch of unemployment. But he focused most on the irreplaceable value of live music, and his own return, as he shelters in place, to the works that first inspired him to become a musician.
Jersey Arts: I'm speaking to you from your home in Baltimore, and I know that you work in West Virginia as well as New Jersey.
Jed Gaylin: I love making music within a community and building bridges to that community. I have three conducting jobs. I've been with the Bay Atlantic Symphony since 1997, and we're now partnered with Stockton University, where I'm an artist in residence. I've been with Johns Hopkins University, called the Hopkins Orchestra, since the 1992-93 season, so even longer. And I started with Two Rivers, a chamber orchestra in West Virginia, in 2012.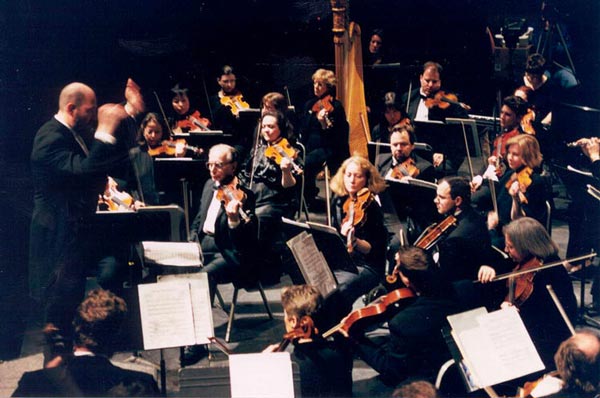 JA: How has the Bay Atlantic Symphony been dealing with the shutdown?
JG: It's hard for us, on many fronts. In past times of crisis - I think back to 9/11 or the tsunami in Southeast Asia or the Haitian earthquake - performing artists were able to jump in and say, "Let's put on a benefit concert, we'll donate our services." We were able to bring people together through music and make them feel better, sometimes even help raise money. And we just can't do that right now. It's like our superpower has been taken away, and that's hard for us.
To have the schedule evaporate with no rehearsals and no concerts for the foreseeable future, no ability for us to get together, is taxing on us [musicians] psychologically, because this is how we negotiate and view our world - it's through music, where we spend hours a day. We can still practice, but we practice with the idea of getting to share. I can't remember the last time I had a period where I wasn't rehearsing and performing. Usually there are performances every two weeks, every week – at the slowest time of year it's once a month.
And then, to not be able to help with our art is an astonishing deprivation because we want to. So that's why we did the Musical Postcards from the Bay Atlantic Symphony - to reach beyond the four walls of our self-isolations. We wanted to do it in a really honest way: this is just us in our homes, how we're making music; kind of a little "behind the scenes" snapshot.
Artists are so used to being solace for people. People turn so much to music after cataclysmic events, and we really want to be able to provide that, as much as we can.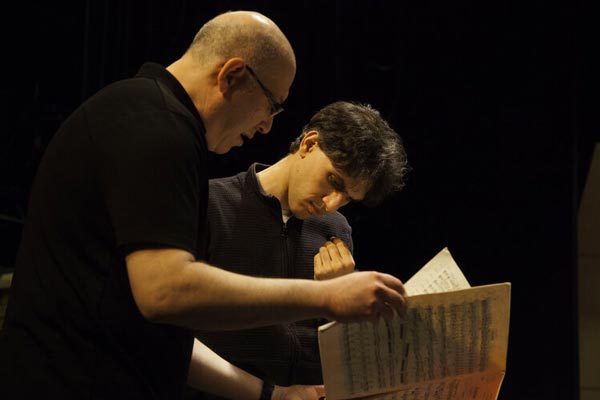 JA: How are you personally handling this period of social distancing? In addition to being a conductor, you're a pianist - have you been practicing more?
JG: I have been playing more, in part because I'm not studying scores that I'm going to be conducting, every week or two another set of concerts. People don't talk about that very much, but conductors study scores for hours and hours so that we really have the score internalized. We have our concepts that we want to work through with our ensembles.
I always say, we know what the story is: the score. That's our script. But how are we conveying that story together, in a cohesive, potent way that feels somehow fresh for today, or simply for us? And if we're really receptive, it will be fresh. Conductors spend hours memorizing the score and analyzing it, the same way a stage director does with a script.
So now, instead of doing that, I've taken some time to learn how to use technologies and try to become responsive and creative with that, but also to play the piano and practice piano, which is my first love; it's my undergraduate major from Oberlin. And I've played the last two or three years at 48 Blocks AC and chamber music fundraisers with the orchestra - I like to do that when I can. So I'm practicing with those kinds of things in mind, and perhaps for another set of online performances that I hope we can do with our musicians. But also, it's just emotional survival for me because I'm not conducting.
JA: Is there a particular piece of music or composer that you've been turning to more often?
JG: That's a good question. I started off with Bach, which is what you heard in my Musical Postcard. This is such a touchstone for us [as classical musicians.] We pianists have the 48 preludes and fugues. These are 48 sort of "cross sections" of the emotional spiritual universe of humanity! It's 48 because there are two books: there are 12 notes in the chromatic scale, two preludes and fugues in each key. And each key for Bach has a different sort of emotional aura to it– that was really big in the Baroque period.
The string players turn to Bach because they can play it without accompaniment; they can play a partita or they can play the Chaconne for solo violin. Cellists do the same thing. So many of us immediately turn to Bach.
I've also turned to Mozart, Beethoven, Chopin. I mean, this is what we were nurtured on. I think many of us are turning to those classics that were the original reason that made us want to go into music - those early first loves.
---
Follow the Bay Atlantic Symphony on Facebook, Twitter, Instagram, and YouTube.
---