originally published: 05/07/2020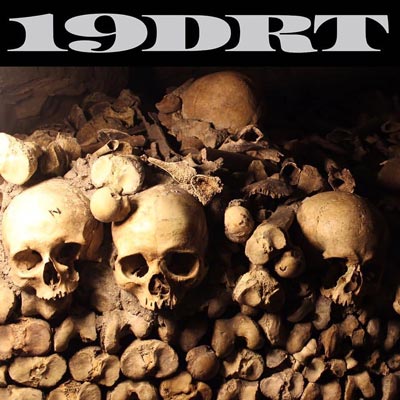 The intense trio of Jersey Shore scene veterans 19DRT make a wonderful racket they call noisy sludge punk. Fans of drummer Reg Hogan's other bands -- Defiance Engine, Solarized, Freak Theater and Daisycutter -- definitely will dig it, as will fans of vocalist-guitarist Frank Burdynski and bassist Dean Monjoy's other band, Dab Nebula, as well as Frank's Coffin Void. So will fans of sludge metal acts High on Fire and Neurosis. 
A seven-song self-titled, self-produced and self-released EP understandably has garnered the interest of an indie label that likely will re-release the impressive effort. The collection kicks off with "Erosion," a pummeling, passionate declaration of decay that sounds like the musical equivalent of peeling a scab back into a bloody wound. Next up is the nightmare of "Fear at the Helm," which may be an even better theme song for the Trump administration than "Live and Let Die."
On "Hive Mind," Reg makes her bass drum sound like it's doubled, while her cymbals punctuate Frank's stinging guitar. Meanwhile, Dean helps mix things up as the rhythms change back and forth from chugging stew to a menacing spew that matches Frank's ferocious growl and fierce lyrics. "Closed Eyes Cry" continues the sonic assault with a rhythmical rant about a lack of caring in the face of abundant pain.
"Free" offers crunchy-sounding fun beneath an examination of freedom. Can't quite make out between the doomy riffs and the raw vocals if it's political or personal freedom, but I get the feeling it's both. One thing is for sure, the explosive track is one of the EP's standouts. 
"Rules," which understandably questions authority, especially that which has no right to power, concluding that "the only rule is the Golden Rule." Too bad few within power actually adhere to it, especially in regard to race relations, the song theorizes. With a cacophony of thunderous drums, menacing riffs and bass rhythms that bridge their awesomeness, "Rules" features the best performance by 19DRT.
But then the EP concludes on an even better note with my favorite track, "Godfodder," which plays a bit with Mario Puzo and Francis Ford Coppola to continue a tirade against organized religion and the blind brainwashed fools who consider someone as evil as Trump to be anointed by God because he's conned them with pro-life bullshit. The tight sludgefest is a metal take on John Lennon's "Imagine": "Your truth is a lie. There's no God in the sky. There's no afterlife. Nowhere to go when you die. There's just a blackest grave, not a deadman's cave. No magic that'll save …" 
As the Makin Waves Song of the Week, "Godfodder" can be heard at 6:45 PM on Friday and Monday on "Radio Jersey," as well as four other times daily at thepenguinrocks.com. And hopefully, you'll be able to hear it and the rest of "19DRT" if the band's home away from home, the Brighton Bar in Long Branch, reopens by May 30 for a show Reg put together for Makin Waves Fest 2020 also with The Black Clouds, VSSLS and Tight Lipped (see the Makin Waves Interview).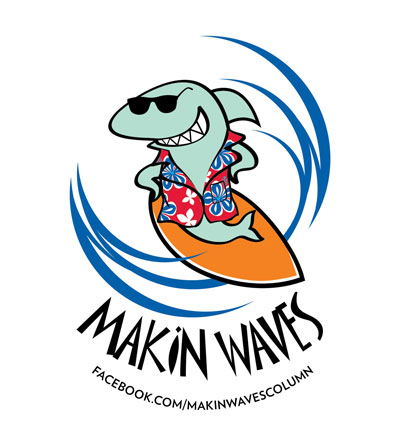 Bob Makin is a reporter for MyCentralJersey.com and the former managing editor of The Aquarian Weekly, which launched this column in 1988. Contact him via email and like Makin Waves on Facebook.