originally published: 05/05/2020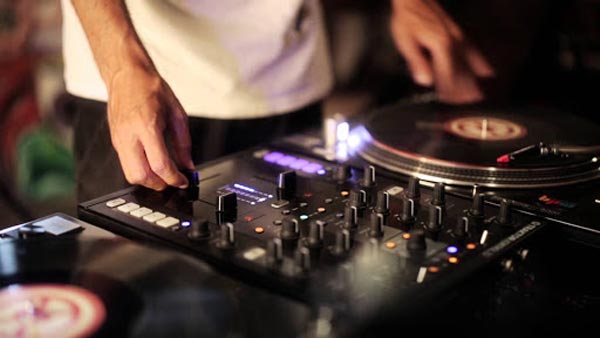 (NEWARK, NJ) -- New Jersey Performing Arts Center (NJPAC) continues to add new virtual programming to their repertoire. In addition to the weekly Live DJ Dance Party! every Thursday, the venue is presenting "NJPAC Backstage" - a series of interviews by recent performers who headlined Horizon's Sounds of the City outdoor concert series. "NJPAC Backstage" is hosted by NJPAC's own Latoya Dawson. Artists will give viewers a "Backstage" view of intimate footage on what it's like to perform at this very popular annual community event.  
NJPAC's weekly Live DJ Dance Party! continues every Thursday from 7:00pm – 9:00pm on Facebook.com/NJPAC – Upcoming shows include:

Thursday May 7     DJ Checo and DJ Jay-J (Rafael Pacheco and Jay Castello

Thursday, May 14   DJ D-Real (Darryl Stewart)

Thursday, May 21   DJ Storm Norm Da General (Norman Bradley)

Thursday, May 28   DJ Ran

Thursday, June 4    DJ MD (Marcy DePina)

Thursday, June 11   DJ Jihad Muhammad
This collection of virtual performances can be found on the Arts Center's website, at njpac.org/inyourlivingroom. Check out NJPAC's Facebook and Twitter feeds for live events throughout the week, which will be archived on the website.
"NJPAC Backstage" kicked off on May 5th with Dawson interviewing Grammy Nominated Songwriter, producer and vocalist JON B.
For more information and updates about the Arts Center's response to the coronavirus pandemic, please visit NJPAC's website.
---
The article continues after this ad
---
---
New Jersey Performing Arts Center (NJPAC) is located at One Center Street in downtown Newark, NJ.  It is America's most diverse performing arts center, and the artistic, cultural, educational and civic center of New Jersey – where great performances and events enhance and transform lives every day. NJPAC brings diverse communities together, providing access to all and showcasing the state's and the world's best artists while acting as a leading catalyst in the revitalization of its home city. Through its extensive Arts Education programs, NJPAC is shaping the next generation of artists and arts enthusiasts. NJPAC has attracted nearly 10 million visitors (including over 1.7 million children) since opening its doors in 1997, and nurtures meaningful and lasting relationships with each of its constituents.